Heart Attacks and Statin Drugs: Benefits and Risks of Statins for Preventing and Treating Heart Disease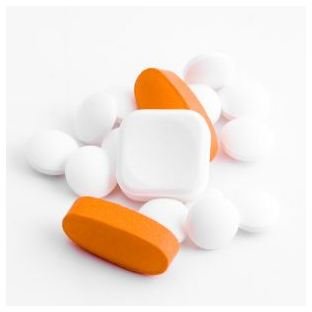 What Are Statin Drugs?
Statin drugs prevent the formation of cholesterol in the liver and may help reabsorb existing cholesterol, explains Mayo Clinic. Your doctor may prescribe them if you have had a cardiac episode or you have risk factors such as high cholesterol or a family history of heart disease as a form of prevention. Statin drugs may also be effective for treating non-cardiovascular conditions.
These drugs help prevent atherosclerosis or hardening of the arteries which can lead to a heart attack. They may provide further benefits by reducing inflammation in the walls of blood vessels, which can worsen a pre-existing cardiovascular condition. According to Consumer Reports, statin drugs are the most widely prescribed type of medication for Americans age 45 or older. They are sold by prescription only under brand names such as Pravachol, Mevacor, Lipitor, Zocor, and Crestor.
Benefits of Statin Drugs
A 2010 study in QJM, monthly journal of the Association of Physicians, found that statin drug therapy significantly reduced all-cause mortality including heart attacks. Researchers found that there were no significant differences between the type of statin drug used nor differences between population groups.
While statins helped prevent heart attacks, they did not show evidence of preventing peak incidence of morning heart attacks, according to the Turkish journal, Anadolu Kardiyoloji Dergisi. Yet, despite these findings, the link between prevention of heart attacks and statin drugs shows promise for more widespread treatment options.
Risks of Statin Drugs
Statin drugs work by inhibiting a liver enzyme. Because of this action, statins may have risks which may outweigh its benefits for preventing heart attacks in certain individuals. Some statin drugs may cause side effects such as muscle weakness, fever, and jaundice. Some individuals may experience gastrointestinal distress or insomnia.
Drug interactions are also possible if you take blood thinners or other statin-like medications. That concern extends to your diet as well. People taking statin drugs should avoid eating grapefruit or consuming excessive amounts of alcohol.
Another consideration is the evidence regarding pre-existing heart failure, heart attacks, and statin drugs. According to the Drugsite Trust, use of statin drugs may increase fatigue in heart failure patients. The feelings of shortness of breath may prevent these patients from exercising, which is necessary to control other risk factors. As the researchers concluded, the benefits of statin drugs outweigh these complications.
Treating heart disease is not without its risks. Statin drugs offer hope to patients with coronary heart disease as a way to control their cholesterol and prevent heart attacks. In the end, the decision is up to you and your doctor. With the wide availability of types of statins, you may find a better option for maintaining your cardiovascular health.
References
Drugsite Trust: Statins May Worsen Fatigue in Heart Failure Patients – drugs.com
E. Erdogan et al. Influence of statin therapy on circadian variation of acute myocardial infarction. Anadolu kardiyoloji dergisi. October 2010:10(5):429-33.
Mayo Clinic: Statins: Are These Cholesterol-Lowering Drugs Right for You? – mayoclinic.com
E. Mills et al. Efficacy and safety of statin treatment for cardiovascular disease: a network meta-analysis of 170 255 patients from 76 randomized trials. QJM. October 2010 [Epub ahead of print].