What Are the Healthy Snacks for a Four Year Old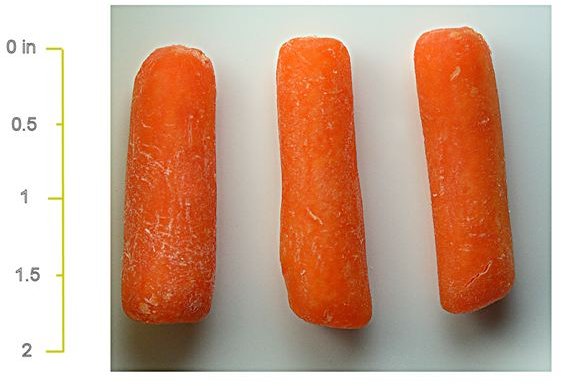 Proper nutrition for a four year old requires consumption of three meals a day interspersed by two nutritious snacks. French fries, sodas, cookies, candy bars, donuts, cakes, carbonated beverages such as soda, and sweetened drinks such as fruit drinks or sweet tea are all popular snack choices, but all of them are unhealthy options, high in calories, sugar, cholesterol, and or saturated fat, causing various ill effects such as obesity.
Healthy snack choices for a four year old include fruits and vegetables, 100 percent fruit juice, dry fruits and nuts, whole-grain products such as pretzels and crackers, baked chips such as tortilla, granola bars, and others, with string cheese, yogurt, and peanut butter. Such food choices provide the body with much needed energy to fuel growth and essential vitamins, minerals and nutrients to maintain physical health.
Raw Fruits and Vegetables
The best snacks for a four year old are raw fruits and vegetables such as carrots, pineapple, cranberries, mangoes, tangelos, and others, served cut and frozen, and in attractive ways such as with fat free ranch dressing, dipped in fat-free yogurt, or topped with peanut butter.
One attractive choice for a preschool snack menu is frozen grapes cut in quarters. A cup of grapes (92 grams) contains 62 calories with just 3 calories from fat, just 0.3 grams of fat, no cholesterol, 2 mg of sodium, 15.8 grams of carbohydrates, and 0.6 grams of protein. Grapes are also a rich source of antioxidants.
Image Credit: Wikimedia Commons
Seeds and Nuts
Most dry fruits such as raisins, and nuts and seeds such as soy nuts, and sunflower seeds make for good snacks for a four year old.
Sunflower seeds are an especially good choice, high in fiber and protein and a powerhouse for growing kids. They are relatively high in fat, but most of the fat is healthy monounsaturated fat.
A cup (165 grams) of raisins contain 483 calories with just 7 calories from fat, just 0.8 grams of fat, no cholesterol, 18 mg of sodium, 130.6 grams of carbohydrates, and 5.1 grams of protein.
Combo Menus
A combination of fruits, vegetables, nuts make for some tasty and nutritious children snack menu options.
One example is celery sticks stuffed with cream cheese, chopped nuts, and raisins. Take 4 sticks celery cut into 2-inch pieces, about 1/2 cup soft cream cheese, 1/4 cup finely chopped walnuts and 2 tablespoons chopped raisins. Mix the cream cheese, walnuts, and raisins, and pour the resultant mixture inside the celery sticks. Sun-dried cherries or cranberries make for good alternatives instead of raisins. This healthy snack provides 167 calories, with 15 grams of fat, 31 mg of cholesterol, 120 mg of sodium, 7 grams of carbohydrate, 1 gram of fiber, 4 grams of protein, 48 mg of calcium, and 1 mg of iron.
Juices and Shakes
Next to water, the best choices for drinks for kids are 100 percent fruit or vegetable juice that help the child intake his or her share of fruits and vegetables. The best juices are orange, peach, pear, and grapefruit, all good sources of vitamin C.
When purchasing fruit juice from supermarket shelves, make sure to read the label and select 100 percent juices, and not fruit "drinks" that have a small amount of fruit and a lot of sugar added.
An alternative is whipping a frozen banana or a handful of frozen berries, a splash of fruit juice, and frozen yogurt in the blender for a nutritious shake. A 12 ounce serving of banana shake provides 310 calories, with just 9 calories from fat, 1 gram of fat, 15 mg of cholesterol, 180 mg of sodium, 64 grams of carbohydrates, and 13 grams of protein with 40 percent calcium.
Over the Counter Snacks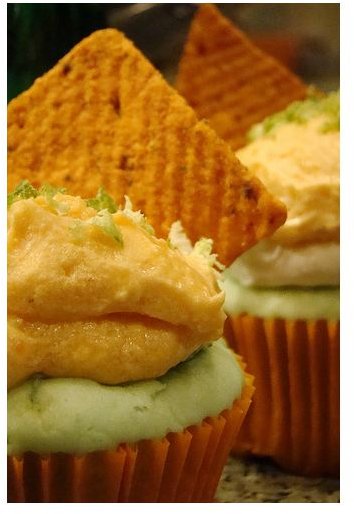 While most processed foods found in supermarket shelves make for unhealthy snack options, baked chips such as tortilla chips, granola bars, and frozen fruit bars make for healthy choices.
Baked chips such as tortilla make a good alternative to deep-fried potato chips high in fat. One-ounce of baked tortilla chips has 120 calories, with just 14 calories from fat, and just 1.5 grams of fat, 23 grams of carbohydrates, and no cholesterol.
Sweet and crunchy granola bars make a great alternative to a candy bar, containing more fiber and less fat. One packet (42 grams) of Nature Valley Oats and Honey Crunchy Granola Bars, for instance has 180 calories, with 54 calories from fat, 6 grams of fat, 29 grams of carbohydrates, and no cholesterol.
Fruit bars make for another healthy fat-free snack for a four year old. The best of fruit bars are those that contain chunks of real fruits such as orange, pineapple, peach, fig, or banana. One good option is President's Choice fat free Fig Fruit Bar that contains 132 calories, and 31 grams of carbohydrates per 2-bar 40 gram serving. Fruit bars also provide fiber and potassium.
Fudgesicles make for another nutritious over-the-counter snack option. One fudgesicle (2 fl oz) has 100 calories with 18 calories from fat, 2 grams of fat, 65 mg of sodium, 18 grams of carbohydrates, and 2 grams of protein. The fat free version of fudgesicle contains 71 calories, 50 mg of sodium, 14.1 grams of carbohydrates, and 3 grams of protein.
Image Credit: flickr.com/norwichnuts
References