Get to Know these Peanut Free Foods Brand Names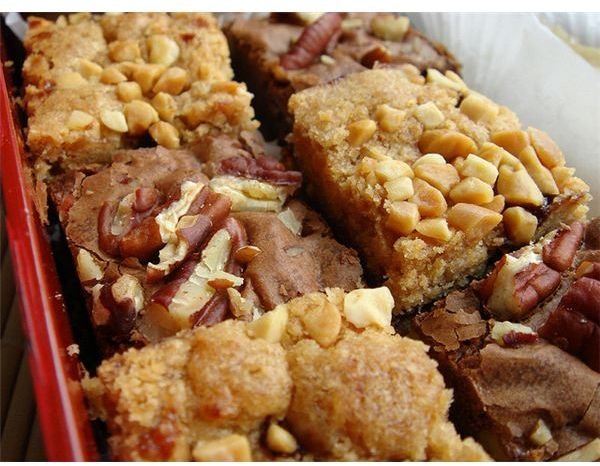 Peanuts as One of the Common Allergens
The number of children who are allergic to peanuts is continually rising, and unlike other allergens that may be outgrown, peanut allergies are usually lifelong. It is listed as one of the eight most common food allergens which account for 90 percent of all food allergies. People can die due to the severity of a reaction. Although Food and Drug Association requires that the food company clearly states whether their product contains peanuts, some can't help but accidentally eat a cookie or ice cream that has traces of peanut – this can happen to anybody, most likely to the kids. So to be on the safe side, you may want switch to peanut-free brand names just to ensure your children's safety – especially if you are having a party, bringing food for potluck or giving it as a gift wherein you're not aware about everybody's allergies.
Vermont Nut Free Chocolates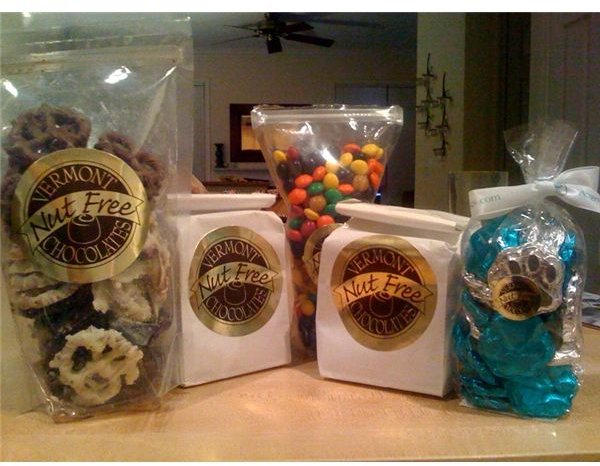 This company was founded by Gail Elvidge, a mother of a boy who is allergic to peanuts. Vermont Nut Free Chocolates' mission is to provide great chocolate to both who are allergic to peanuts and those who aren't. They offer gourmet chocolate truffles, mint creams, fruit creams chocolate bars and raisin clusters that were prepared the old fashioned way and only with peanut-free ingredients. You can check their ingredients and make your order online. They also cater to bulk orders for retailers and for souvenirs (which can be personalized upon request).
Tickle Your Tummy
Tickle Your Tummy was started back in 2003 by Jennifer Montoni, who has a daughter who is allergic to peanuts. It was a daunting discovery for her and she made it her mission to create pastries that are not only safe to eat but delicious as well. They specialize in nut-free shortbread decorated cookies and other pastries. They are guaranteed to be safe, yummy and made only from high quality ingredients. Due to the limitations of the ingredients allowed to use, their cookies are simple yet tasty but with a fun twist – each cookie is carefully decorated and can be customized (they can even add an edible image) to make it more appealing to kids. Over the years, they have ventured to other baked goods – chocolate chip cookies, brownies, oatmeal cookies and assorted cakes and cupcakes.
Peanut Free Planet
Peanut Free Planet is a Canadian brand which was started back in 2006 by married couple Brian and Heather. They saw the need for treats that are safe for children who have peanut allergies. They dubbed their loyal customers as Freelings, which means "to choose to be Free of food that will have a negative effect on them". They want to empower their consumer by giving them a choice. They do not produce their own food products but rather search for peanut-free products by several peanut-free foods brand names and have them available through their website. So they are not just helping the people with allergies but also helping the companies reach their target market. Today, they are selling more than 200 nut-free products and are continually searching for new products. The list of their products include candy, spreads, trail mixes, granola bars, cookies, gum, jelly beans, pasta and even snacks for your pets. But the best I've seen on their site are the peanut-free peanut butter – talk about ironic! Peanut butter with no nuts!
Just Love Food Company
Just Love Food Company is all about cakes. Like other peanut free companies, this one has been founded through passion and determination of giving an option for those who are suffering from severe peanut allergy. The founders, Mike and Karen, have a son who has a nut allergy. They soon found out that there is a shortage of nut-free cakes and want to provide a tasteful solution to this problem. Today, Just Love Food Company produces moist sponge cake with the cutest decoration from their nut-free factory.
Enjoy Life Foods
Enjoy Life Foods was founded in 2001 by Scott Mandell and his mission was to create the best tasting allergy-friendly, peanut-free and gluten-free foods that can be consumed by anyone without worrying about their safety. They first launched with 12 items including snack bars, cookies and bagels. Today, they have grown their line to 26 foods including granola bars, snack bars, soft-baked cookies, trail mixes, chocolate chips and chocolate bars. People who are interested can order online or seek their products in their local grocery stores. Enjoy Life Foods was featured in Inc. magazine's list as one of the Fastest Growing Private Companies from 2007-2009. In collaboration with Fair Winds Publishing, they have released two cookbooks to date, "Cookies for Everyone!" and "Cupcakes for Everyone!" which includes recipes for families to make and to share with their loved ones.
Be Free by Being Peanut-free!
The whole concept is to provide a safe option for those who are severely allergic to nuts. These nut-free companies want their consumers to enjoy food without ever worrying if they will have allergic reactions from it. Having a nut-free factory is very important as to not contaminate the food. By buying from reputable peanut-free foods brand names, you can be certain that the equipment they used in making their foods and the environment where they produce their foods are nut-free and completely safe. As the Peanut Free Planet endorses, be a Freeling, be peanut-free!
References