Planning a Low Oxalate Diet: Ways to Prevent Kidney Stones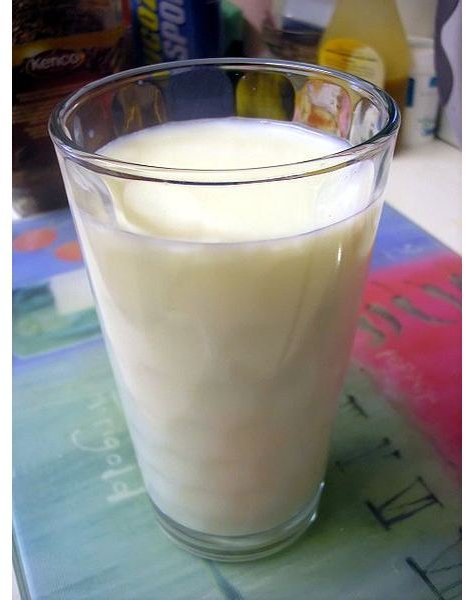 Overview
Oxalates are naturally occurring chemicals found in fruits, meat and dairy products. You need to consume a healthy diet to keep kidney stones at bay. Mineral crystals that accumulate in your kidney can possibly form a hard mass, which gradually develops into a kidney stone.
Most stones are tiny and they may go through the urinary systems without pain. Despite this, a large stone is hard to pass through resulting in excruciating pain or urinary blockage. Renal stones typically affect those who are between 20 and 40 years old. More importantly, men are more likely to suffer from the disease than women. Research found that kidney stones can be inherited as well.
What is Hyperoxaluria?
When you pass a stone on your own, it may reoccur later in life. Your healthcare provider can analyze what the stone is made of. About 20 percent of those who form calcium oxalate stones in their kidney have hyperoxaluria, which is an excessive urinary excretion of oxalates. They must restrict foods containing these chemicals.
Some preventive ways to help keep the disease away are considered useful, including consuming large volumes of water and limiting foods high in oxalate. It is recommended drinking 11 to 13 (eight-ounce) cups of water every day if you want to prevent this from occurring. Water also helps clear stones if you have them. In addition, you probably need to drink more water if you have a physically active lifestyle.
How Do You Avoid Renal Stones?
Keep in mind extra vitamin C intake may turn into oxalate as well. Therefore, please limit high doses of vitamin C supplements to be less than 1,000 mg each day. Likewise, eat a low salt diet with no more than 2,000 mg each day.
Consuming foods with high oxalate contents makes it possible to shape those crystals. Following a low oxalate diet limiting the intake to 40 – 50 mg every day can be very beneficial to avoid renal stones. If you consume more than the recommended serving, you can drink an additional glass or two of water to flush out the extra load of oxalate. As you may find these chemicals in many different foods, it is essential to recognize which foods are good to consume in moderation and which foods you must avoid. Here is a list of low, medium, and high oxalate foods:
Low Content
Since these foods contain less than 2 mg of the oxalate chemical per serving, you may consume as much as you like. The foods below are healthy and highly recommended.
Drinks
Grapefruit juice, apricot nectar, apple juice, apple cider, lemonade, lemon juice, lime juice, oolong tea, wine, green tea, pineapple juice, and cherry juice.
Dairy Products
Milk, buttermilk, and cheese
Fruits
Mangoes, grapefruits, grapes (red and green), bananas, avocados, plums, papaya, nectarine, melons, huckleberries, lychee, cherries (bing and sour), canned peaches and canned pears.
Fats, Nuts and Seeds
Vegetable oil, salad dressing, mayonnaise, butter and margarine.
Meat
Lean meats, ham, lamb, beef, corned beef, bacon, poultry, pork, shellfish and fish (except sardines).
Vegetables
Peas, radishes, water chestnut, cucumber, cauliflower, cabbage, kohirabi, endive and mushrooms.
Condiments
Ketchup (1 tablespoon), honey, peppermint, maple syrup, Dijon mustard, cinnamon, corn syrup, basil, oregano, white pepper, vinegar, sugar, nutmeg and imitation vanilla.
Starches
Wild rice, white rice, chicken noodle soup, macaroni, cereals (rice or corn), barley, pasta (plain), Cheerios, graham crackers, English muffin and egg noodles.
Medium Content
You are allowed to consume the foods mentioned below to no more than 2 or 3 servings each day, as these foods have 2 to 10 mg of the oxalate chemical per serving.
Drinks
Tomato juice, orange juice, grape juice, carrot juice, rosehip tea, cranberry juice, brewed coffee, Twinings black currant tea and draft beer.
Dairy Products
Yogurt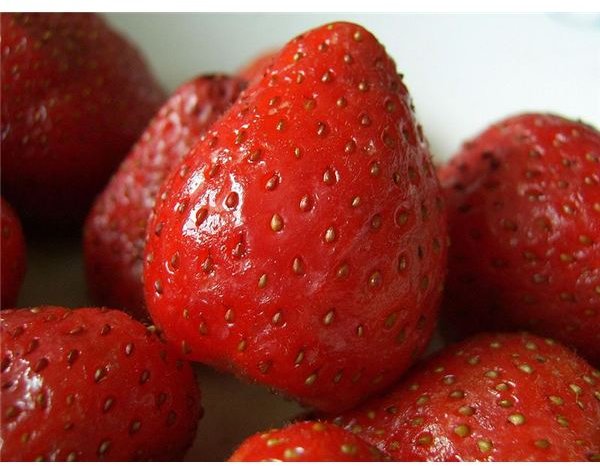 Fruits
Fresh strawberries, pineapples, prunes, orange, mandarin orange, coconut, apricots, applesauce and apples.
Fats, Nuts and Seeds
Sunflower seeds and flaxseed.
Meat
Sardines and liver.
Vegetables
Parsnip, onions, fennel, mustard greens, corn, broccoli, asparagus, artichoke, corn, watercress, vegetable soup, lettuce and lima beans.
Other Foods
Strawberry jam/preserves, thyme, potato chips (less than 3.5 oz), malt and ginger
Starches
White bread, sponge cake, oatmeal, brown rice, bagels, ravioli (no sauce), corn tortilla, cornstarch and cornmeal.
High Content
You must avoid these foods (when possible) because they contain more than 10 mg of oxalate per serving.
Drinks
Soy drinks, hot chocolate, chocolate milk, black tea, dark beer, instant coffee and Ovaltine.
Dairy Products
Soy yogurt, soy milk and soy cheese.
Fruits
Rhubarb, kiwis, gooseberry, blackberries, blueberries, tangerines, canned strawberries, fruit cocktail, elderberries, concord grapes, orange peel, lime peel, lemon peel and raspberries.
Fats, Nut and Seeds
Sesame seeds, nut butters and nuts.
Meat
None
Vegetables
Parsley, spinach, kale, olives, dandelion greens, celery, carrots, beet greens, beans, sweet potato and collards.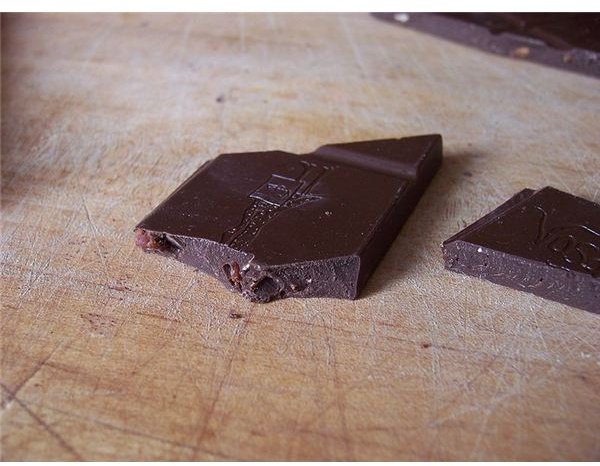 Other Foods
Chocolate, soy sauce, marmalade and black pepper (more than 1 tablespoon).
Starch
Whole wheat flour, whole wheat bread, pretzels, fruit cake, cereal (bran or high fiber), buckwheat and amaranth.
References
The University of Pittsburgh Medical Center: Low Oxalate Diet - https://www.upmc.com/healthatoz/patienteducation/documents/lowoxalatediet.pdf
The Baptist Health Systems: Low-Oxalate Diet - https://www.mbmc.org/healthgate/GetHGContent.aspx?token=9c315661-83b7-472d-a7ab-bc8582171f86&chunkiid=196214
UW Health: Urology – Oxalate - https://www.uwhealth.org/urology/oxalate/11252
Image Credits
Milk by Janine Chedid used under CC BY SA 3.0
Strawberries by Shizhao used under CC BY SA 1.0
Chocolate Bar by Salcan used under CC BY SA 3.0