Consuming More Lutein for Vision Support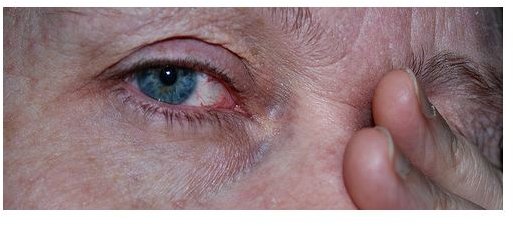 The Carotenoids
Lutein is one of several hundred vitamin A related compounds known as the carotenoids. Some, such as beta-carotene, can be converted into vitamin A. Others are primarily protective antioxidants and some have specific functions in the body. Lutein, as well as zeaxanthin and canthaxanthin, are in a sub-class referred to as the xanthophylls. Consumption of high amounts of lutein from food sources is associated with improved vision.
What Does Lutein Do?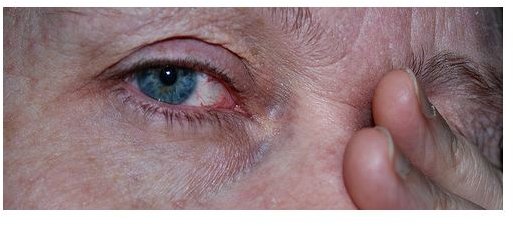 Why is lutein beneficial for vision? This compound acts as an antioxidant, protecting cells from the damage of free radicals. Antioxidant activity becomes increasingly important as we age and more free radicals are produced. While lutein is of course beneficial as an antioxidant, what is more important for eye health is where it becomes concentrated.
Lutein and zeaxanthin are found on the macula of the eye. Together they not only neutralize free radicals in eye tissue but they protect against retinal damage and strengthen the blood vessels around the macula. The macula is tissue found in the center of the retina, at the back of the eye. This tissue is light-sensitive and is responsible for detailed vision. The two carotenoids form a protective layer on the macula, helping to filter out visible blue light. When blue light does reach the retina damage can occur. This can eventually lead to degeneration of the macula. There is believed to be a link between the consumption of lutein and the reduced risk of developing both age-related macular degeneration and cataracts. While even taking lutein supplements is not going to reverse either disorder, making sure there is plenty of this compound in your diet can help to slow the progression once they have developed.
Research Behind the Benefits of Lutein
There is research to support the relationship between lutein and vision support. According to a leading researcher of macular pigments in the eye, John Landrum, Ph.D., higher levels of the macular pigment, which is made up of lutein and zeaxanthin, are associated with a significantly reduced risk of suffering from age-related macular degeneration, the leading cause of vision loss in the West. This is excellent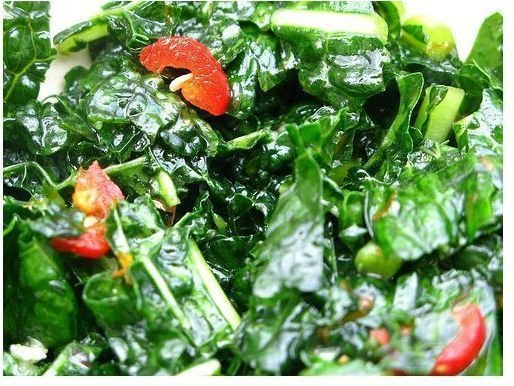 news for those who are naturally at a greater risk for this disease, including people with a family history, smokers, those with light irises and women in general.
In a Department of Veterans Affairs study published in Optometry in 2004 on the effects of lutein supplementation and the progression of macular degeneration it was found that lutein alone is capable of improving visual function in patients suffering from age-related degeneration. The study was conducted over a period of twelve months. Ninety patients were given either lutein, lutein plus other antioxidant nutrients or a placebo.
The American Macular Degeneration Foundation also reports that two Harvard studies have found that the higher the dietary intake of both lutein and zeaxanthin the lower the chance of developing serious cataracts. According to the American Optometric Association a study of older men and women in England found that people with a high amount of lutein in their blood have a lower risk for some types of cataracts.
While far from a cure for vision loss, it is clear that lutein as well as zeaxanthin are powerful tools for protecting the retina and possibly preventing macular degeneration and the development of cataracts. Lutein in particular may also help to slow these disorders if they do have the chance to develop. How exactly does one get enough of these compounds in their diet?
Excellent Food Sources
Researchers at the National Cancer Institute have found that people are not consuming enough lutein-rich foods. In fact, from 1987 to 1992 women aged 40 to 69, who are at a high risk for macular degeneration, decreased their consumption of the fruits and vegetables that are necessary for vision protection as well as for the prevention of many diseases, according to researcher Linda Nebeling, Ph.D., R.D.
Which foods should both men and women be consuming regularly throughout their lives to ensure high levels of lutein and zeaxanthin?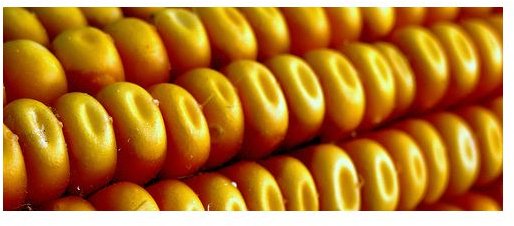 Excellent sources of these compounds and other carotenoids include dark green leafy vegetables, broccoli, Brussel sprouts, peas, yellow corn, winter squash, zucchini and egg yolks. Fruits such as kiwi, plums and grapes also contain a small amount.
Ultimately eating a diet that is rich in a variety of fruits and vegetables is important for eye health as well as for overall well-being. To get enough lutein for vision eat colorful fruits and vegetables. Eat a dark green salad every day, eat a variety of squashes at least once a week and make yellow corn a regular part of your diet. Be sure you are eating eggs on occasion and snack on plums, grapes and kiwi fruit when in season. With proper nutrition vision loss does not necessarily have to be a side effect of aging.
References
Facts About Age-Related Macular Degeneration. National Eye Institute. https://www.nei.nih.gov/health/maculardegen/armd_facts.asp#macula
Torrey, George, PhD. Improved Nutrition May Reduce the Risk of Macular Degeneration. American Macular Degeneration Foundation. https://www.macular.org/nutrition/index.html
Lutein Antioxidant Supplementation Trial. US National Library of Medicine Clinical Trials. https://www.ncbi.nlm.nih.gov/pubmed/15117055
Lutein and Zeaxanthin — Eye-Friendly Nutrients. American Optometric Association. https://www.aoa.org/x4732.xml
Balch, Phyllis A. " Prescription for Nutritional Healing." Fourth Edition (Penguin Books, 2006).
Page, Linda. "Healthy Healing: A Guide to Self-Healing for Everyone, 11th Edition" (Traditional Wisdom, 2003).
photo by Jancis/flickr
photo by Kari Sullivan/flickr
photo by Fabrizio Monti/flickr