Low-Carb Meal Ideas: Key Ingredients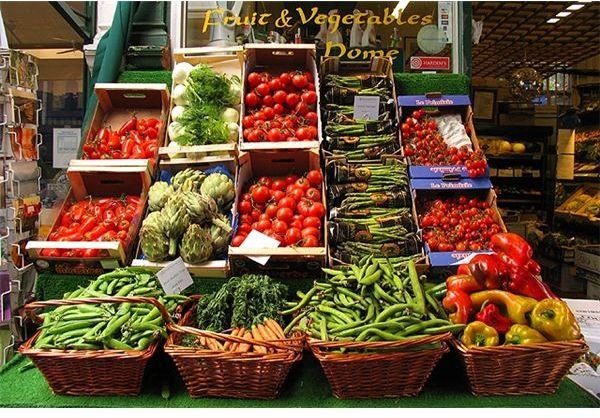 The basis of effective low-carb meal ideas for healthy eating is identifying foods with both a low glycemic index and glycemic load. Glycemic load indicates the extent of carbs provided by a food in a single serving, whereas glycemic index ranks food according to how fast the food releases sugar into the bloodstream. Including foods low in carbs, but which have a high glycemic index may not contribute to weight loss and might defeat the very purpose of the low-carb meal. A good example is most fruits, which remain low in carbs, but when processed into fruit juice has high a glycemic index.
Key Ingredients
Most vegetables, beans and whole grains have a low glycemic load, but not all these foods necessarily have a low glycemic index.
Vegetables make for a major ingredient in low-carb meals. Not only are most vegetables low in carbohydrates, they are also low in calories and fat, while remaining rich sources of many other useful nutrients. Vegetables with the least glycemic load are alfalfa sprouts, asparagus, avocados, bean sprouts, bok choy, broccoli, cabbage, cauliflower, celery, cucumbers, green beans, herbs such as basil, parsley, peppers, rosemary and thyme, leeks, lettuces, mushrooms, mustard greens, onions, pumpkin, radishes, sea vegetables, spinach, tomatoes and turnips. Avoid beets, carrots, corn, peas and potatoes as they are high in starch, and hence rank high in glycemic load.
Beef, chicken, pork and fish generally remain low in carbs as animals do not store carbohydrates in their flesh. Selection of such food for low-carb meals however depends on their calorie and fat content. Venison and duck meat rank as the best options, as they are lean and high in protein. Seafood such as salmon, tuna and crustacean shrimps also rank as an excellent low-carb meal due to the presence of omega-3 fatty acids and other health benefits.
Eggs rank as another popular ingredient in a low-carb menu. The cholesterol in the egg is stored in the yolk, and egg white that comes without cholesterol ranks among the best no-carb food.
Whole grains such as brown rice, multi-grain bread and whole wheat pasta remain high in carbs but have a low glycemic index, and make for good choices in moderately low-carb menus. Adding olive oil or lemon juice to the pasta or rice reduces the glycemic index further.
Some fruits such as blackberries, cranberries, lemons, limes, raspberries and rhubarb also remain low in carbs and make for good ingredients when preparing low carb meals. Popular fruits such as bananas, cherries, grapes, kiwifruit, mangos, oranges, pears, pineapple, plums, pomegranate, tangerines and most dried fruits however rank high in carbs and need avoidance from low-carb menu ideas.
Recipe Options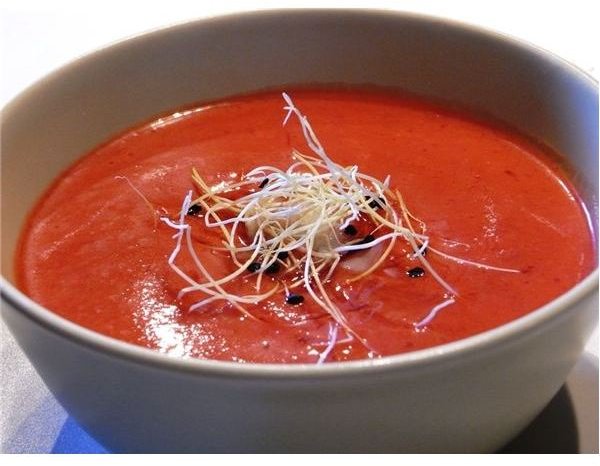 Options for good low-carb meal ideas are endless. A list of low-carb foods include most fish, poultry and vegetable based recipes. Some recommendations, where apart from low carbs, the calories and fat remain within manageable limits are:
Gazpacho, or a mix of cucumbers, tomatoes, red peppers and a red onion with white wine vinegar, minced garlic, kosher salt, pepper and tomato juice in a food processor. A cup (244 grams) of gazpacho soup provides 46 calories and about 4 carbs.
Steamed cauliflower mashed with fat-free butter spray, skim milk and a dash of salt and pepper. A cup of cooked cauliflower provides about 28 calories and 2 carbs.
Meal salad comprising of dark green salad greens, blanched green beans, mushrooms, sprouts, tomatoes and light salad dressings with no added sugar, topped with hard boiled eggs, chicken, steak or seafood such as tuna or salmon. A cup (205 grams) of tuna salad, for instance provides 383 calories and 20 grams of carbs whereas a cup of egg salad provides about 540 calories and 6 grams of carbs.
Turkey, tuna, salmon, eggs or chicken wrapped in lettuce leaf, brown bread or tortilla with spinach, onion, fat free cheese and lemon or vinegar dressing. An alternative is to roll veggies or low fat cheese in a slice of roast beef or ham.
Coleslaw with chicken or pecans, with veggies, using mayonnaise, sour cream, lemon juice, garlic, onion powder, paprika, pepper or salt as flavoring agents. A cup of such coleslaw provides about 145 calories and 4 grams of carbs. A serving of coleslaw in combination with chicken generally provides about 200 calories and 11 grams of carbs.
Quiche with the crust removed. A serving of broccoli and cheddar cheese quiche, for instance provides 360 calories and 23 grams of carbs.
Skillet chicken divan using chopped cooked chicken, broccoli, mushrooms and chopped onion, flavored with white wine, heavy cream, unsweetened soy milk, dried thyme, walnuts and shredded Parmesan cheese. One serving provides about 342 calories and 28 grams of carbs.
Exotic food such as Asian food excluding rice and noodles and Greek food, which form part of the Mediterranean diet, are all inherently low-carb and make excellent low-carb food ideas.
Low-carb meal ideas are popular and usually manifest through diet plans such as the Atkins Diet and South Beach Diet. Such diet plans have their advantages and disadvantages, but following a low-carb diet does not necessarily require strict adherence to any such plans.
References
University of Maryland Medical Center. "Low-Carb Diets: The Right Way to Go?" Retrieved from https://www.umm.edu/features/low_carb_diets.htm on April 16, 2011.
McCracken, Jab. "Quick Low-Carb Meal Ideas." Retrieved from https://www.dummies.com/how-to/content/quick-lowcarb-meal-ideas.html on April 16, 2011.
Image Credit: