Healthiest Breakfast Bar Nutrition Facts: Best Snack Bars for Busy People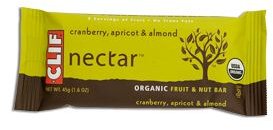 What is the Healthiest Breakfast Bar?
A breakfast bar can come in handy when you have no time to sit down and eat a full breakfast or you need plenty of energy to get through a rigorous workout. But how do you know whether your breakfast bar is healthy enough and will provide you with the energy and nutrients you require?
Just make sure to check out the ingredients listed on the pack before picking your snack bar. It should contain at least 3g of fiber since dietary fiber slows down digestion and makes you feel full of energy for a longer time. It should also contain at least 5g of proteins to make it more filling and nutritious.
While choosing a breakfast bar make sure that it is not high in refined sugars, refined grain and fat. It should also preferably be free of artificial sweeteners and harmful preservatives and colors.
So, which are the best breakfast bars? Here is a list of the healthiest breakfast bars available these days.
Nutrition Facts for Clif Nectar Breakfast Bars
This healthy breakfast bar is available in four flavors and contains organic fruits such as organic dates and apricots, along with cashews and almonds, etc. depending on the flavor you choose. One bar provides you with about half-a-cup of fruit and is high on fiber and protein.
It contains 5-6g fat, most of these are polyunsaturated and monounsaturated fats. The bar contains no trans fats. Dietary fiber ranges from 4g to 7g, with the cherry pomegranate flavor being the highest in this nutrient. The cranberry apricot almond flavor contains 8g proteins whereas the other flavors provide 3-4g of this nutrient. The cranberry apricot almond flavor is also highest in vitamins and minerals and provides vitamin A, calcium, selenium, vitamin E and iron.
Nutrition Facts for Odwalla Nourishing Food Bars

Odwalla breakfast bars are available in different flavors and the nutrients vary slightly depending on the flavor that you choose. Its chocolate chip peanut bar contains 230 calories, 70 of which come from fats. Trans fat and cholesterol are nil and it contains 260mg potassium, 4g dietary fiber and 7g protein.
Their banana nut, on the other hand, provides 220 calories, 45 of which comes from fats. This one also contains potassium at 190mg, dietary fiber at 5g and protein at 4g. The Odwalla nourishing bars provide 25% of the daily value of calcium and 10% each of vitamin A and C.
Nutrition Facts for Nature Valley Crunchy Granola Bars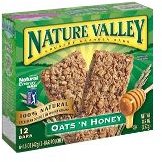 Nature Valley's Crunchy Granola Bars is another brand of healthy breakfast bars. It comes in different flavors including cinnamon, oats 'n honey, peanut butter, and apple crisp.
Its Oats 'n Honey granola bars contain whole grain oats and honey and two bars provide 190 calories. Total fat is 6g and it contains no cholesterol. It's low on dietary fibers with just 2g of this nutrient, but it does contain 4g protein.
Two of its peanut butter bar provides 190 calories, 7g of fat, 2g of dietary fiber and 5g of protein.
Nutrition Facts for Kashi TLC Chewy Granola Bars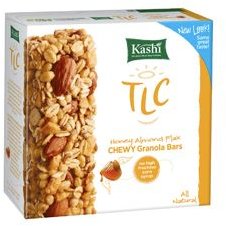 Kashi TLC Chewy Granola Bars is available in trail mix, honey almond flax, cherry dark chocolate varieties among many others. These bars provide calories ranging from 120 to 150kcal, with fat ranging from 2-5g.
These Kashi breakfast bars are high in protein and provide 5-7g of protein. All these bars provide around 4g of dietary fibers. However, iron is the only mineral that you will get from these. These bars also contain polyunsaturated and monounsaturated fat and nil trans fats.
Kashi also has the Honey Toasted 7-Grain bars that provide 170 calories, 5g of fats, 26g of carbohydrates, 6g of proteins, and 4g of dietary fibers. It also contains calcium and iron.
Nutrition Facts for Luna Bars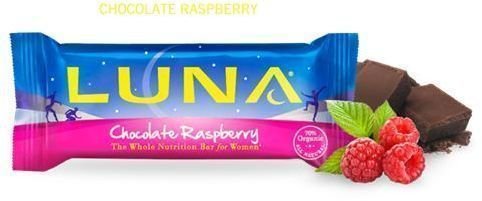 Luna bars are manufactured by the same company that makes Clif bars and have been created by and especially for women. These breakfast bars are made with soy protein and one bar provides around 9g protein. Most of these bars provide around 180 calories and around 4-6g of fats. These contain 4-5g of dietary fiber and also provide 20% of the daily value each of vitamins A and C, 40% of niacin, 35% of calcium, and 30% of iron. It also contains vitamins E, K, thiamine, magnesium, manganese and selenium, among many other nutrients.
Nutrition Facts for Power Bar Harvest Whole Grain Energy Bar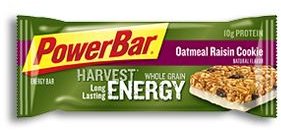 These whole grain energy bars are good choices if you need an energy boost before or after moderate exercise or while traveling or hiking. These provide 10g of proteins and 240 calories. Five grams of dietary fibers, 40% of the daily value of calcium, 25% of iron, and 20% of vitamins A and C make it one of the healthiest snack bars.
These healthy breakfast bars are indeed convenient, especially if you don't have the time to cook a healthy meal for yourself. Although they do provide you with the energy and the proteins that you may need, most of them do not provide you the required nutrients. So, either make your own breakfast bar or use the above list of the healthiest breakfast bars and choose the one that is best suited for your needs.
References
Fatsecret - https://www.fatsecret.com
MedicineNet, Inc: Snack Bars: The Best of the Snack Bars - https://www.medicinenet.com/script/main/art.asp?articlekey=55636&page=1
Diet Health, Inc: The 11 Best Breakfast Bars - https://www.diet.com/dietblogs/read_blog.php?title=The+11+Best+Breakfast+Bars&blid=11783&page=1
Image Credits: