What Are Some Healthy Graduation Party Food Ideas?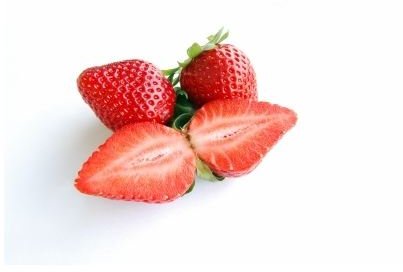 Introduction
After the last notes of "Pomp and Circumstance" have died away and after you and your family have taken pictures of your proud graduate, you'll be moving the celebration to your house or another locale. Look for healthy graduation party food ideas before the big day comes.
Fruits and Vegetables/Side Items
Now that you're getting ready for your soon-to-be-graduate's big day, you need graduation party food ideas. Start the party off with vegetable and dip platters. Cut up vegetables like peppers, broccoli, onions and tomatoes, then stick them on skewers and grill them. Crispy and tasty!
Look at the different kinds of low-fat salads you could offer to your guests: a hearty Greek salad with romaine lettuce, large tomato wedges, Kalamata olives and feta cheese, drizzled with a red wine vinaigrette. For your guests who prefer more traditional salads, offer a green salad with deep green lettuce (romaine or arugula), tomato wedges and sliced red onion. Include low-fat ranch, zesty Italian or a vinegar and oil combination for the dressings.
Buy fresh fruits such as apples, red and green grapes, honeydew, watermelon, cantaloupe and kiwi. Wash and slice them, then arrange them on shish kebab skewers with an eye to color and taste combinations. [1] Arrange these foods closest to the plates, napkins, forks, knives and spoons.
Healthy Versions of Traditional Party Foods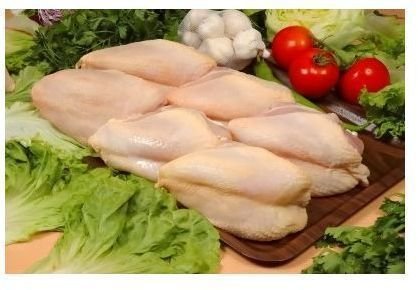 Fried chicken at a spring graduation party is delicious, but, instead of frying the chicken and adding the calories from the oil and breading, use skinless chicken breasts and grill them. Add plenty of taste by including a Walnut sauce, Peach Salsa or a Parsley-Caper sauce for your party guests to choose from.
Grill beef tenderloin, with the fat trimmed off. Dry-rub a mixture of black pepper, lemon peel, olive oil, salt and crushed garlic into the meat, tuck the thin ends of meat under, then grill it for a tasty main course for your party guests.
Instead of a traditional potato salad made with mayonnaise, whip up a warm potato salad with bacon and arugula. This dish features red-skin potatoes, a vinaigrette made from Dijon mustard, bacon and arugula lettuce. [2]
Rather than using ground beef, which can be fatty, substitute with ground turkey. Flavor the turkey with ground, dried herbs, pepper or salt, add canola or olive oil to the grill and cook the burgers. Pair them with buns, lettuce, tomato, onions, pickles and avocado slices.
Non-Traditional Party Fare
Graduation parties in the Southwest or on the West coast feature non-traditional party foods, some of which are pretty low-fat, tasty and still healthy. Look at such foods as fajitas, made from lean beef or chicken and cooked on a very hot grill. Heat up some small flour tortillas, slice and grill white onions, red and green bell peppers and serve with pico de gallo (a spicy salsa made from tomato chunks, green chile and onions), sour cream and guacamole.
Buy a large beef brisket and marinate it with a spicy marinade for several hours. Once the meat fibers have softened, heat your oven to a low temperature (200 degrees Fahrenheit) and move the brisket into a roasting bag, then place it into a large roaster. Discard the marinade you used and add more spicy marinade. Bake the brisket for 12 hours or until it is fork-tender and you can easily shred the meat.
Dice a large tomato and half of a large onion. Skin several avocados and discard the pits. Place the fruit of the avocados into a large bowl and cut them into chunks, then, using a masher, mash the avocados until you have a dip-like consistency with several chunks of avocado remaining. Add the diced onion and tomato, salt and pepper to taste and mix. Drizzle the dip with lemon juice and cover it tightly with plastic wrap and refrigerate.
Buy or make your own salsa. To make a homemade salsa, mash fresh or canned tomatoes, dice green chiles and jalapenos and half of a large onion, and then mix them with the tomatoes. Add salt to taste and refrigerate until it is time for the party. Pour baked tostada chips into a large serving bowl and place this next to the guacamole and salsa.
Some Recipe Ideas
Make mini-club sandwiches using turkey breast sandwich meat, cooked, crumbled bacon, sliced cheddar cheese, chopped tomato, lettuce leaves, split dinner rolls and a salad dressing like Miracle Whip. Combine the dressing, tomatoes and bacon in a bowl, then mix them up. Assemble the sandwiches with the meat, cheese, lettuce and dressing mixture and arrange them on a large platter.
Cook fresh green beans in a saucepan and pour them into a large serving bowl. Cut two plum tomatoes into thin wedges. Chop two tsp. fresh basil and mix the vegetables in the bowl with 1/4 cup light Italian dressing. [3]
Buy bags of butter mints and M&M candies. Pour these into bowls and spread them throughout the dining area. Make small fruit tarts, using fresh fruit or canned pie fillings. Make your own cake, customizing it to your graduate's tastes. Instead of spreading a sugary icing on top, sprinkle the cake with confectioner's sugar.
Here's a Sample Graduation Party Menu
Fruit and vegetable platters with dips–for the fruit platter, use a flavored yogurt as a dip; use a low-fat ranch dressing as a dip for the vegetables.
Fruit and vegetable skewers. Grill the vegetable skewers after brushing them with a light coating of olive oil.
Iced tea, water, sodas and homemade punch with sherbet.
Grilled turkey burgers, grilled beef tenderloin, baked brisket, potato salad, fajitas and chips with salsa and guacamole.
Cake, fruit tarts and small candies.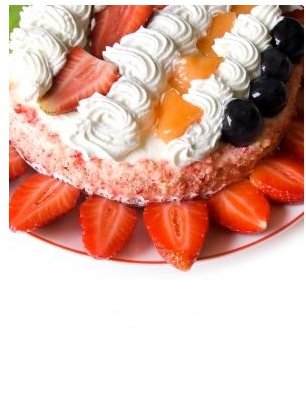 Conclusion
As you plan the celebration for your graduate, you can plan the menu by sticking with healthier, but just as tasty low-fat menu options. If your guests include people suffering from health conditions that require them to stick to low-fat, low-sodium or low-cholesterol diets, they will be able to enjoy your menu choices.
References and Image Credits
[1] Healthy Food Diet Graduation Party Menu – Food Ideas, https://healthyfoodbest.com/graduation-party-menu-food-ideas
[2] Good Housekeeping Graduation Party Menu, https://www.goodhousekeeping.com/food/entertaining/graduation-party-menu
[3] Kraft Foods Graduation Party Recipes, https://www.kraftrecipes.com/recipes/holidays-and-entertaining/entertaining/graduationpartyrecipes.aspx
Fresh Strawberries FDP Credit graur razvan ionut
https://www.freedigitalphotos.net/images/view_photog.php?photogid=987
Raw Chicken Breasts FDP Credit Suat Eman
https://www.freedigitalphotos.net/images/view_photog.php?photogid=151
Fresh Dessert FDP Credit graur razvan ionut
https://www.freedigitalphotos.net/images/view_photog.php?photogid=987