Clean Eating for Real People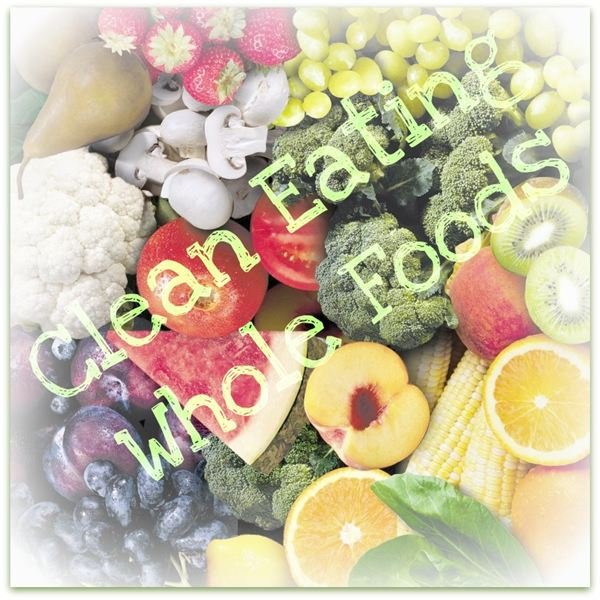 Focus on Whole Foods
It's no secret in today's world that to be healthier, one has to eat better. Cutting out junk type foods in favor of more fruits and vegetables is normally looked on as the key. The difference in going from eating better to eating clean is in going beyond standard greens from the store to focusing on the wholeness of the food itself.
Simply, there is a health difference between eating an apple that was grown organically than eating an apple that was grown with man made chemicals and treated with pesticides. This also applies to other foods such as breads, grains, dairy and vegetables. The basic tenet of clean eating can be summed up through Jack LaLanne's phrase "if man made it, don't eat it."
A whole food is described as a clean food. Gone are the days when we could just come across an apple or plum tree in our neighborhood and pick a fruit to eat. In today's society that fruit has been sprayed with man made chemicals to keep the bugs off, a better bet would be now to choose an organically grown apple or plum from the local farmer. Whole foods now mean clean eating through non-tampered with means.
Generally, the eating itself has many forms with no one particular person being the creator of clean eating. The rules and guidelines are general items that have been developed over many years, being contributed to health care professionals, fitness trainers, green movement enthusiasts and vegetarians.
Eliminate S.A.D Eating
The hardest part of switching to a clean food lifestyle, more so in the states has to do with not eating the Standard American Diet (S.A.D.). A large number of people eat processed foods in addition to the convenient fast foods that are so prevalent in America. Chemical or even natural based preservative's can take away from the nutrients already in a whole food, so that by the time it's bought in the stores the item is mainly empty calories with added fats, sugars and sodium.
When your body is filled with this type of diet it can be a challenged when switching to a better way of eating. A body gets used to running on sugars and storing the added fats with sodium. When you eliminate those types of processed foods there can be a period of discomfort as your body adjusts to the change. Once this change has been accomplished, though an overall better feeling of health takes its place.
Basic Rules of the Plan
Like any other healthy lifestyle plan, clean eating has a set of defined guidelines. The rules and or guidelines themselves are simple
and much like common sense. You'll notice that some of these healthy living topics have been popular on their own in the media but that here as a full plan, they are now used in conjunction with one another.
Do not eat or drink anything that has been processed chemically
Do not eat or drink anything that is not organic or natural
Use local organic fruits and vegetables as the main part of diet
Buy organic fed, butchered meats from the farm or local butcher
Eat small mini-meals five to six times a day
Drink clean filtered water throughout the day
Many people choose to take these basic rules and adapt them into their lives and that's good. Adaptation is always a good thing when the overall goal is to get people to eat better and live a healthier lifestyle. Some examples of adaptation can be people who choose to eat three times a day with snacks in between, or having to buy some items non-organic based on location. Whatever your needs are when switching to this lifestyle, it can be flexible and that is one of the great things about the overall plan.
In order to help people on their quest for healthier eating, Tosca Reno the nutritionist writer behind The Eat-Clean Diet has created some free online tools. You don't have to buy her book series in order to use these freebies but people who visit her site are encouraged to give her diet plan a try. The tools offered are a food storage chart, food tracker and grocery list that align with her books. You can get these tools and check out her adaptation of the plan at: [https://eatcleandiet.com](/tools/In order to help people on their quest for healthier eating, Tosca Reno the nutritionist writer behind The Eat-Clean Diet has created some free online tools. You don't have to but her book series in order to use these freebies but people who visit her site are encouraged to give her diet plan a try. The tools offered are a food storage chart, food tracker and grocery list that align with her books. You can get these tools and check out her adaptation of plan at: http:/eatcleandiet.com)
References
Walter Crinnion, Clean Green & Lean: Get Rid of the Toxins that Make You Fat, Wiley, 2010
Diane A. Welland M.S., R.D., The Complete Idiots Guide to Eating Clean, Alpha Publishing, 2009
Tosca Reno, The Eat-Clean Diet: Fast Fat-Loss that lasts Forever!, Robert Kennedy Publishing, 2007
Image Credit: created by author