How Effective is the Isagenix Meal Replacement Plan?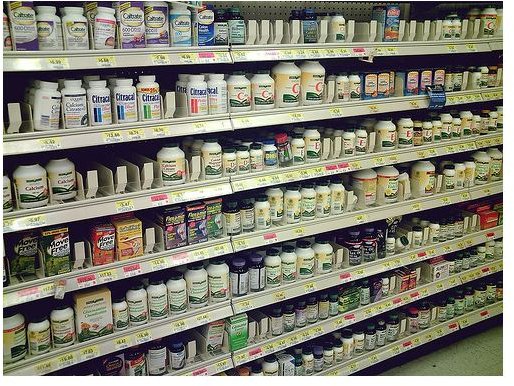 The Weight Loss Plan
The Isagenix weight loss plan requires using recommended products for a two day pre-cleanse phase followed by 15 cleanse days, and further 15 shake and/or soup days. The pre-cleanse days requires intake of two meal replacements a day, and one low-fat regular meal of about 400-600 calories, along with three antioxidant tablets and 4-5 "Essentials" capsules, and other supplements, to enhance mental and physical performance.
Day one to 15 of the cleanse days require drinking a "Cleanse for Life" drink mix four times each day and eating nothing else. Days 16 to 30, or the shake and/or soup days require consumption of shake or soup for one meal, and a normal low-fat meal of about 400-600 calories a day, along with a host of "targeted nutrition supplements"
Cleanse
Nutritional cleansing products such as Isagenix-Snacks, IsaBars, IsaLean Shakes, IsaLean Soups, and more contain herbs, vitamins, and minerals. These products aim to remove impurities and provide vital nutrients, thereby making the body stronger and more resistant to illness
Isagenix-Snacks are wafers that nourish the body with the ideal balance of proteins, carbohydrates and healthy fat.
IsaLean Bars are meal replacement bars that come packed with premium undenatured whey protein, healthy fats, energy-boosting carbohydrates, and superior amino acids, and remain low in calories, and lactose to promote digestion.
IsaDelight chocolate supplements increase energy, reduced cravings, lighten the mood, and contribute to greater brain and heart health.
Isa LeanShakes allows for a balanced intake of all essential nutrients, such as quality whey protein, fiber, and a host of minerals, and contain active enzymes that aid the body in absorbing such nutrients.
Nutrition
Nutritional supplements aim to replace the nutrients missing from food and enhance absorption. The major products on offer include Ionix Supreme, IsaCrunch, IsaFruits, IsagenixGreens, Isa Calcium, and more.
IsaCrunch are hulled hemp seed, either consumed as it is, or added to salads, yogurt or soups. It comes packed with omega-6 and omega-3 essential fatty acids, and proteins.
Ionix Supreme is a nutrient-rich tonic that provides antioxidants for cell protection and plant-based adaptogens to increase resistance to stress. It energies the cells and improves the body's mental and physical functions.
IsaFruit provides the health benefits of consuming the equivalent of 30 fruits and the antioxidant strength of 20 servings of fruit, while providing just 30 calories and one gram of sugar.
Isagenix Greens provide an effective substitute for nutrient-rich plants, providing a balanced formula of specific herbs, vegetables and more. It provides energy, focus, vitality, and greater overall health.
IsaCalcium drink provides the nourishment to maintain bones and other body systems. It contains three times the bone-building calcium found in milk.
Isagenix provides many recipes to make effective dishes and meal substitutes out of such products. The Orange Energizer, for instance involves mixing 2 scoops IsaLean Shake in Natural Creamy Vanilla, a tablespoon of "Want More Energy? in Orange," a scoop of Isagenix FiberPro, and 8 oz Water and ice
Claims
Isagenix claims to use only high-quality ingredients such as:
IsaPro Complex, a high quality whey protein concentrate and casein protein exclusively sourced from New Zealand, with cows pasture fed and not treated with hormones, and complying with standards that exceed USDA organic standards.
protein extracted from milk using proprietary technology to offer lower lactose levels and a superior amino acid profile
Ionic Alfalfa, a proprietary blend of supercharged rare Earth minerals to keep the body running at peak performance.
Other claims include the products:
containing less sugar compared to competitors
providing double the fiber compared to competing products, to provide a feeling of fullness, keep blood sugar stable, and support heart and colon health
providing products highly concentrated with vitamins and minerals including vitamins A, C, D, E, B6 and B12
offering the right balance of proteins, carbohydrates and fat, to boost metabolism and help lose weight
providing digestive enzymes to facilitate proper digestion and absorption of nutrients and break down the carbs, protein and fat for maximum results
Such claims make Isagenix meal replacement an effective option for healthy eating. These however remain the claims of the company, and so far, there is no independent scientific research to support such claims. The USDA has also not validated many of the claims made by the company.
Reference
Isagenix.com. https://isagenix.com/us/en/fibersnacks.dhtml. Accessed May 18, 2011.
"Compare Isagenix Whey Protein Meal Replacement Shakes." https://livingdreamteam.com/2010/10/30/compare-isagenix-whey-protein-meal-replacement-shakes/. Retrieved May 18, 2011.
Image Credit: flickr.com/Clean Wal-Mart