Planning a 7 Day Diet Menu For 1,000 Calories: Tips & Free Sample Diet Plan

Why Choose a Very Low Calorie Diet?
The most important thing to consider before starting a very low calorie diet (VLCD), such as only consuming 1,000 calories a day, is that this isn't for everyone. Consult with a doctor before deciding whether a VLCD is right for you. A thousand calories is not much to sustain you throughout the day, although by making sensible choices it needn't be as hard to stick to as you think.
Remember that you should not continue a VLCD for any longer than a 12 week period. Perhaps you might choose to start out trying it for just a few days a week, before planning a full 7 day diet menu for 1,000 calories a day.
Watch Out for Those Calorie Stealers
I'm not going to present you with obvious information of lower calorie ways of eating and drinking like grill instead of fry, and use sweet and low in your coffee instead of sugar, etc. – you know this already. However, with only 1,000 calories to spend in a day you are going to have to be wary of certain calorie stealers like coffee, that you probably think nothing of at the moment. Calorie stealers are foods or drinks that use up that calorie allocation and give you nothing in return. With only 1,000 calories allotted, you need to be careful of some of the following – even a few of these added up over the day could save you a couple hundred calories or even more.
Milk in your coffee – do you need it at all? Could you use a little less? Could you switch to 1% milk instead?
The amount of oil you are using to cook – could you cut down the amount you are using? Why not use a spray oil or a lower fat/calorie alternative? Light or extra light olive oil retains all the benefits of regular or extra virgin, but contains many fewer calories.
Meat for every main meal? Why not try some meat substitutes, or indeed try incorporating some vegetarian meals into your diet for a few days a week.
Portion control. This is a big one for most of us. Start out the week by weighing or measuring your portions – yes it's a pain to begin with but soon you'll get used to knowing when a sensible portion looks right. We get used to certain portion sizes but it doesn't mean we have to continue them. Bulk out your meals with calorie givers in order to fill you up.
Use Loads of Calorie Givers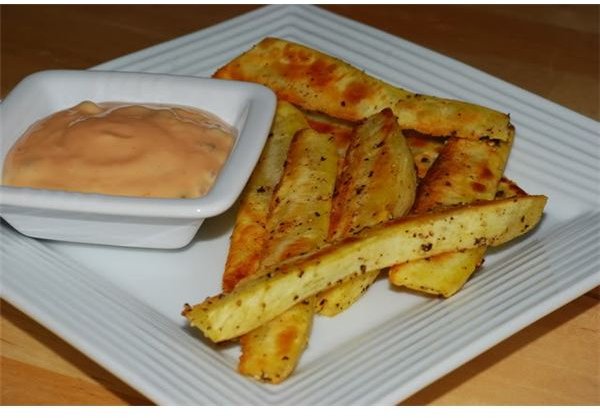 While the negative calorie diet may be somewhat of a myth, there are certainly many very low calorie foods that can help you achieve the 1,000 calorie a day goal without making you feel hungry.
Fruits and vegetables should become your friends over the course of your diet, and make them more yummy by cutting down on the fat and salt used in certain vegetable preparations and instead add further flavor with herbs and garlic – even dry herbs are fine to use. Even if you use a mountain of them (which isn't necessary), it'll only add calories in the single figures.
All fruit and vegetables are low in the calorie stakes, but very low calorie vegetables to especially look for are:
Mushroom

Celery

Bell peppers

Carrot

Lettuce

Endive

Radish

Zucchini

Cucumber

Beets
Fruit options may include:
Pineapple

Grapefruit

Lemon

Melon - all kinds

Mango

Berries

Tangerines

Plums

Apricots
How Should You Divide Your Calories Across The Day?
You need to find a way of splitting your calories across the day, and of course this will vary from person to person. If you are used to a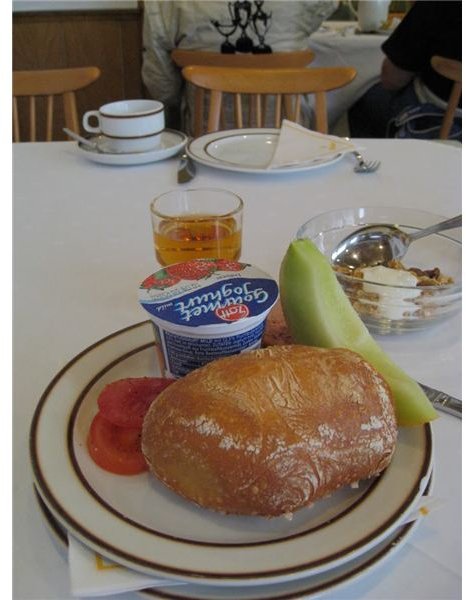 big breakfast to get you through to lunch then allocating 200 calories for breakfast just isn't going to work, so shave some off of your snacks, or eat a smaller lunch so you can eat a larger breakfast. See what works for you.
A general guide would be:
Breakfast - 200
Lunch - 300
Dinner - 400
Snacks and Drinks - 100
A Sample 7 Day Diet Menu for 1,000 Calories
Here is a quick 7 day diet plan to give you an idea of the kind of ways you can use those precious calories. Please remember this is only a guide and will depend on the size of your portions, what type of cereal you choose etc. There is a great resource for calorie content on the USDA website (see references).
Monday
Breakfast - Cereal bar, mango and pineapple fruit salad (150)
Lunch - Steak salad (390)
Dinner - Salmon fillet with piles of vegetables (320)
Snacks - Meringue nest, coffee with skim milk, small portion low calorie chips (140)
Tuesday
Breakfast - 1/2 grapefruit, slice of toast with low fat spread (160)

Lunch - Salmon with couscous salad (320)

Dinner - Mushroom risotto (300)

Snacks - Extra fruit muffin (240)
20 calories over for today - carry over to tomorrow.
Wednesday
Breakfast - Berry fruit salad, serving of multigrain crackers (200)
Lunch - Chicken salad (290)
Dinner - Spicy root and lentil casserole (380)
Snacks - Cereal bar, 1 oz pineapple (110)
Thursday
Breakfast - Bran cereal with skim milk, banana (240)

Lunch - Salmon burger with carrot salad (290)

Dinner - Beef stew, bread roll (350)

Snacks - Small cookie (120)
Friday
Breakfast - Egg, roast cubed potato and mushrooms (220)
Lunch - Turkey steak with ginger and honey sauce (310)
Dinner - Vegetable curry (300)
Snacks - Spiced grilled pineapple with fromage frais (160)
10 calories under, carry over to next day.
Saturday
Breakfast - Low calorie cereal with skim milk (200)

Lunch - Wholemeal pitta with hummus and salad (150)

Dinner - Vegetable samosas with cherry tomato, carrot and scallion salad (450)

Snacks - Small glass red wine, yogurt (210)
Sunday
Breakfast - Yogurt and granola (160)
Lunch - Salmon salad (320)
Dinner - Baked white fish and oven cooked "fries" (450)
Snack - Sugar free chocolate pudding (90)
So there you have it. When you plan your meals out over the seven days, 1,000 calories a day doesn't seem like such a hurdle, and good planning will of course mean you feel satisfied and can even sneak in the odd treat too. Let us know how your diet plan works for you.
References
You should consult a doctor before embarking on any kind of diet regime. This article is not designed to replace the advice of health care professionals.
Image Credits: