Medifast Diet Reviews: All the Information to Help You Make an Informed Decision about Medifast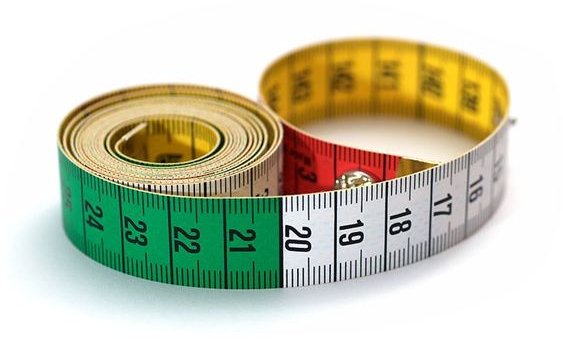 What is the Medifast Diet Plan All About?
This program is essentially a low-calorie, low carbohydrate, and high protein diet that uses meal replacement drinks and food to achieve weight loss. In this diet plan, one eats five meal substitutes per day, instead of the usual foods found in the groceries or prepared at home, plus one home-made "lean and green "meal. The meal substitutes are available in doctors' clinics, through a network of health coaches, or in legitimate online stores. A day's supply of these food and drink substitutes may cost up to $80. According to the company, no supplements are needed.
Special meal substitutes are available for people with special needs, such as those suffering from gout, seniors, teenagers, new moms, vegetarians, and those who have undergone weight loss surgery.
In this program, one is expected to lose around two to five pounds per weeks while preserving a lean body mass. This is achieved by controlling the portions of the meal replacements to attain a calorie consumption between 800-1000 per day.
The protein content of the products is based on soy and whey. Choices vary from puddings, soups, oatmeal, eggs, shakes, energy bars, chili, vegetables, and more. For the extra home-made meal, one is allowed to have fish or lean meat plus vegetables. However, some vegetables and fruits with high carbohydrate content are excluded. Carbohydrates are limited to 80-85 grams per day, and fats may be increased if leaner options are chosen.
This low-calorie diet is later shifted to a maintenance phase after the desired weight loss is achieved. In this phase, more calories and carbohydrates are gradually added to the diet while controlling portions and making healthy food choices.
Mild to moderate exercise, which is not beyond one's normal limit, is recommended for the first three weeks of the program. After this period, activities may be increased, until one can tolerate doing exercises five days a week during the maintenance phase.
Benefits of the Medifast Diet
Medifast diet reviewers agree that the product is very helpful in achieving weight loss. The reasons why this program has been widely recommended and used for almost three decades are:
Low calorie, high protein diets have proven effectiveness in reducing weight, decreasing cholesterol and lipid levels, and controlling blood sugar levels.
Meal substitution provides convenience in food selection and preparation; products are readily available.
No need to count calories, to weigh or measure food portions; just follow the prescribed program from doctors and health coaches.
Consistent weight loss is achieved by changing one's eating habits.
There is increased compliance of individuals who find it difficult to follow detailed plans and in monitoring weight loss.
The plan is ideal for diabetics, because a low carbohydrate and low-calorie diet decreases hyperglycemia and obesity.
The plan is extremely flexibility because considerations are made for people with different needs.
Risks and Disadvantages of the Medifast Diet
Despite the popularity of this diet, some disadvantages or possible risks exist. Anyone who is planning to start this program should carefully evaluate these considerations:
Depending on one's tastes, the choices for manufactured meal replacements may or may not be considered limited, since one is allowed to prepare food from his own kitchen only once a day.

The cost of maintaining this diet for several weeks may be too high for some people, considering one may spend about $300 a week for the meal replacement products, not counting the cost of the home-made meal.

Even with the convenience of food preparation for the individual, it discounts the fact that in a family with children, one still has to buy and prepare regular meals for the rest of the group. This may be turned to a positive if the habit of making good food choices are carried over to the family members.

This diet is not recommended for everybody, especially those who have known diseases affecting metabolism. One should not avail themselves of these products without previous medical consultation. An individual on a diet of less than 1200 calories needs close medical supervision, since a few complications may result, such as dizziness, weakness, headaches, nutritional deficiencies, and hypoglycemia. One may also have to limit his activities so as not to suffer these complications.

Faithful adherence to the program may be difficult because of the restrictions in food choices like fruits, vegetables, alcohol, sodas, dairy products, sweets, and grains. A few individuals may drop out because of difficulty in controlling hunger and cravings.

The transition to the maintenance phase requires one to control lifestyle habits that have been in place before and to deviate from the habits developed in the weight loss phase. Regaining weight is thus possible during this phase.
Recommendations
Obesity and its complications are some of the leading causes of morbidities and mortalities all over the world. Anyone with a body mass index greater than 30 (normal is below 25) is at an increased risk for hypertension, heart disease, stroke and diabetes, all of which lead to premature death.
Lifestyle changes are demanded of an individual with uncontrolled weight gain, high blood sugar, and high cholesterol levels. Many times, this is not easy to do or maintain because of the stress encountered in planning meals, making food choices, lack of time or knowledge in meal preparation, and so forth. Help may come in this fashion by using the ready-made meal substitutions which do not need fussy preparations and by following adequate guidance from health professionals.
It has also been recommended that before a person suffering from long-standing obesity considers weight loss surgery, he may want to try this program first as a possible alternative.
Despite the disadvantages, Medifast diet reviews stress that this plan is effective in reducing weight and its co-morbidities. Studies have shown that a supervised diet which is low in calories, carbohydrates, and fats but high in proteins is ideal for achieving consistent weight loss in the obese. In order for it to be safe, one has to adhere to medical advice and follow the recommendations of the program.
Furthermore, one should not forget the value of exercise as a part of a healthy lifestyle, and balance it with his nutritional intake. Other factors that are important in maintaining a healthy lifestyle are to limit alcohol consumption, avoid tobacco smoking, and to get enough rest and sleep.
References
WebMD, "The Medifast Diet Plan", accessed 12/10/10
https://www.webmd.com/diet/features/the-medifast-diet-plan?page=1
Obesity Research, "Value of Structured Meals for Weight Management: Risk Factors and Long-Term Weight Maintenance", accessed 12/10/10
https://www.nature.com/oby/journal/v9/n11s/full/oby2001132a.html
Nutrition Journal, "Efficacy of a meal replacement diet plan compared to a food-based diet plan after a period of weight loss and weight maintenance: a randomized controlled trial" accessed 12/10/10
https://www.nutritionj.com/content/9/1/11
References