Diabetic Breakfast Menu: Try These Four Tasty and Healthy Menus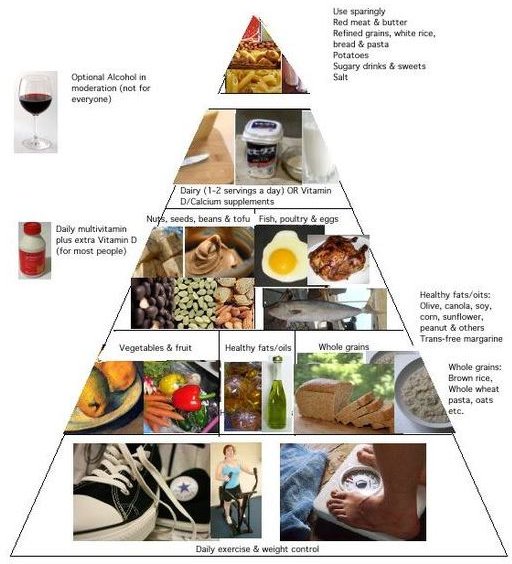 If you are a diabetic, you may be wondering what you can eat. Alternatively, you may be stressed out about what you cannot eat. Being diabetic does not sentence one to a lifetime of rigid boring meals and endless carbohydrate counting. Let's examine a few basic guidelines for preparing a diabetic breakfast menu, and then put together four tasty menus.
Diabetic Eating Guidelines
The key to healthy eating as a diabetic is to focus on what you eat, when you eat and how much you eat. Eating about the same amount of carbohydrates each day at about the same time is the best way to regulate blood sugar levels. (1)
The best menus include whole grains, fresh fruit and vegetables, and low-fat dairy and protein options. If you don't like milk, one small piece of fruit or one slice of whole-grain bread can be substituted for the milk.
The Food Exchange Method
The diabetic breakfast ideas presented here were developed using the food exchange method. In this method, foods are grouped in families that have similar amounts of calories and carbohydrates. The foods can be exchanged – for instance, a fruit exchange for a dairy exchange – hence the name. This simplifies menu planning, as you don't have to worry about eating too many carbohydrates at a meal and affecting your blood sugar levels.
The food exchange groups used to prepare the following menus are: starch, fruit, milk or dairy, protein, fats, non-starchy vegetables and free foods. Let's decode the nutritional aspects of each group.
Starches: 15 grams carbohydrate, 0 to 3 grams protein, 0 to 1 gram fat and 80 calories.
Fruit: 15 grams carbohydrate and 60 calories.
Milk or dairy products: 12 grams carbohydrate and 8 grams protein with the exact amount of fat grams depending on the amount of fat per product.
Protein: 7 grams of protein (determine calories and carbohydrates by reading product labels; the best choices are 0 to 3 grams of fat and 45 calories per serving).
Fats: 5 grams of fat and 45 calories.
Non-starchy vegetables: 5 grams carbohydrate, 2 grams protein and 25 calories.
Free foods: any food with up to 20 calories and no more than 5 grams carbohydrate.
Now, let's take a look at four healthy and delicious diabetic breakfast menus.
Breakfast #1
For our first diabetic breakfast, we'll make a simple egg and vegetable scramble, and serve it with an English muffin, fruit and milk.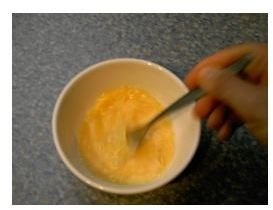 Here's what you need for this meal:
Starch: ½ whole grain English muffin
Fruit: 1 sliced kiwi fruit
Milk: 1 cup low-fat milk
Protein: 1 egg
Fat: 2 tablespoons light cream cheese
Non-starchy vegetable: ¼ cup each of diced green peppers and onions
Free foods: Basil, black coffee or herbal tea
Lightly toast the English muffin, and then spread with the cream cheese. Using a non-stick skillet sprayed with a non-stick spray, scramble the egg with the peppers and onions, and season to taste with the basil. Serve with kiwi fruit and milk.
Breakfast #2
Here's a quick and easy breakfast for those mornings when you need to get out the door fast. You can use whole oatmeal or any other whole-grain hot cereal for this meal. Soaking the cereal overnight reduces cooking time and makes preparation fast.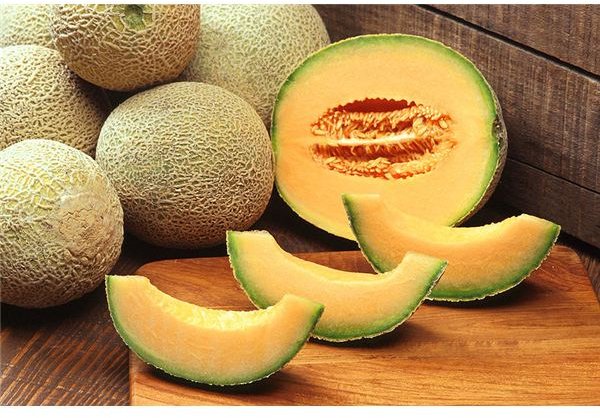 Starch/Fat: ½ cup cooked cereal topped with 1 teaspoon butter
Fruit: 1 cup melon cubes in season (prepared the night before for convenience)
Milk: 1 cup low-fat milk
Protein: 1 hard boiled egg
Free Foods: Black coffee or hot herbal tea
The non-starchy vegetable exchange that was not used at this meal can be used for lunch or dinner.
Breakfast #3
This breakfast takes a little longer to prepare than our hot cereal option, but it is well worth it. It requires a few simple ingredients and is perfect for those mornings when you can afford to linger a little longer at the breakfast table.
Starch: 1 slice of toasted whole grain raisin bread, unfrosted

Fruit: ¾ cup blueberries

Milk: 1 cup low-fat milk

Protein: Canadian bacon

Fat: 1 teaspoon regular mayonnaise

Non-starchy vegetable: 1 small tomato, sliced

Free foods: Black coffee or hot herbal tea (cinnamon is a nice flavor combination with this meal)
Spread the toasted bread with the mayonnaise and top with the Canadian bacon and tomatoes. Serve as an open-faced sandwich with the fruit and milk.
Breakfast #4
Use this breakfast option for weekends when you have the luxury of time, as it does require at least 20 minutes of cooking time to cook the steel-cut oatmeal to the right consistency.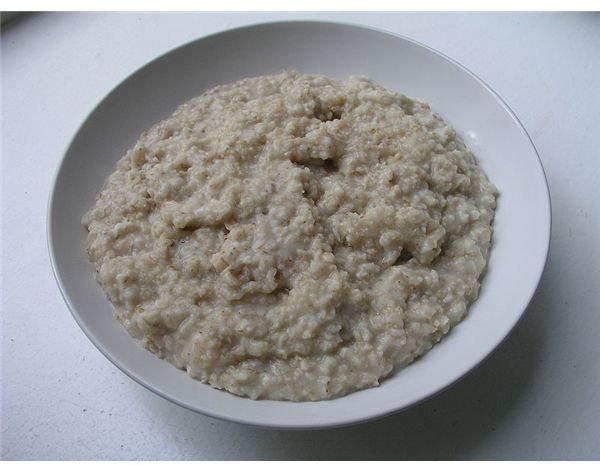 Starch: ½ cup steel-cut oatmeal
Fruit: ½ banana, thinly sliced
Milk: 1 cup low-fat milk
Protein: 1 hard boiled egg
Fats: 1 tablespoon flax seed
Free foods: Coffee or herbal tea (cinnamon or ginger tea complements the oatmeal flavor), cinnamon, ginger
Prepare the oatmeal according to package directions, but replace half the water with an equal amount of low-fat milk. For best nutritional results, the flax seeds should be ground prior to adding them to the oatmeal, but pre-ground seeds can be used for convenience. Add the flax seeds and the banana to the oatmeal mix and cook according to package directions. Serve hot with the rest of the milk and season to taste with the cinnamon and ginger.
Preparing Healthy Diabetic Breakfasts Daily
Understanding food exchanges is crucial so you know how to use them to prepare healthy breakfasts. Using food exchange lists makes planning a diabetic breakfast menu so easy that anyone can enjoy healthy meals daily.
Disclaimer: While every effort has been made to present breakfast menus prepared according to the American Diabetes Association (ADA) guidelines, this information is made available for educational purposes only. Individuals should consult with their primary care physician or dietitian for specific guidelines and menu planning advice. Please read this disclaimer.
Reference Sources
1. Carillion Medical Center, Diabetes Management Survival Skills Tool Kit, 2009
Mayo Clinic, "Your Diabetes Diet: Exchange List," accessed 08/14/2010
Image Credits
Wikimedia Commons/Susan Lesch/Creative Commons Attribution Share-Alike 3.0 Unported License
Wikimedia Commons/Klaus-Dieter Keller (Germany)/Public Domain
Wikimedia Commons/USDA Photo by Scott Bauer: Image Number K7355-11/Public Domain
Wikimedia Commons/Reiskes/GNU Free Documentation License