Getting toddlers to eat properly can be problematic at times. Little tummies get full quickly and too much milk or fruit juice can spoil appetites, but sometimes these are the only foods a toddler wants. New foods are viewed with suspicion and distrust, or the consistency or taste may not appeal to the youngster.
According to the Nutrition Guide for Toddlers, toddlers are at risk of iron deficiency because they may not consume enough iron-rich foods. Furthermore, many toddlers do not like or cannot tolerate milk, so they may not be getting enough calcium. Calcium deficiency can impair learning, according to Dr. Sears. Here we examine some healthy food ideas for toddler meals to provide plenty of iron, calcium, and other nutrients. Try these tasty treats with your picky eater tonight.
Healthy Fruits for Toddlers
Fruits are healthy foods for toddlers because they help kids get the necessary iron, calcium, and other vitamins they need. Calcium and vitamin A build strong bones. The body requires iron to make hemoglobin; hemoglobin delivers oxygen to the body's tissues and organs. Vitamin K helps the blood clot, while vitamin C supports the body's immune system. The fruits listed below provide these and other nutrients essential for toddler health.
A small orange, approximately 2 3/8 inches in diameter, furnishes:
Protein: 0.90 g
Carbs: 11.28 g
Sugars: 8.98 g
Fiber: 2.3 g
Calcium: 38 mg
Iron: 0.10 mg
Potassium: 174 mg
Vitamin C: 51.1 mg
Vitamin B-6: 0.058 mg
Vitamin A: 216 IU
In addition, oranges provide vital phytochemicals: citrus flavonoids and limonenes. Fresh-squeezed orange juice should be stored in glass containers to preserve the vitamin C potency. To add extra nutrition to other foods, sprinkle a little grated orange zest on top. Be sure to cut the orange slices into small pieces for toddlers, and encourage them to chew the pieces thoroughly.
Serving apples is another tasty way to help toddlers get a calcium and iron boost. The following nutritional data is based on a one-cup serving of raw peeled apples, microwaved until soft.
Protein: 0.48 g
Carbohydrates: 24.50 g
Sugars: 19.74 g
Fiber: 4.8 g
Calcium: 8 mg
Iron: 0.29 mg
Potassium: 158 mg
Vitamin A: 68 IU
Vitamin C: 0.5 mg
Vitamin E: 0.09 mg
Vitamin K: 1.2 mcg
To prepare this dish, wash the apples thoroughly to remove any dirt or pesticides. Core and peel the apples, and place in a microwave safe dish. Add one tablespoon water and cover with waxed paper. Cook for 20 second intervals until fork-tender. Season to taste with a sprinkle of cinnamon or apple pie spice.
Finish out any healthy meal with a dessert of strawberries for a special treat for toddlers. Naturally sweet, strawberries provide many nutrients young bodies need. The following nutritional data is for a one cup serving of strawberries.
Protein: 1.11 g
Carbohydrates: 12.75 g
Fiber: 3.3 g
Sugars: 8.12 g
Calcium: 27 mg
Iron: 0.68 mg
Potassium: 254 mg
Vitamin A: 20 IU
Vitamin B-6: 0.078mg
Vitamin C: 97.6 mg
Vitamin E: 0.48 mg
Vitamin K: 3.7 mcg
Serve the sliced strawberries with some yogurt for dipping. Flavor it by adding a few drops of vanilla extract.
Note: strawberries and apples on the "dirty dozen" list of foods most contaminated by toxins. Opting for organic varieties is the smartest nutritional choice.
Images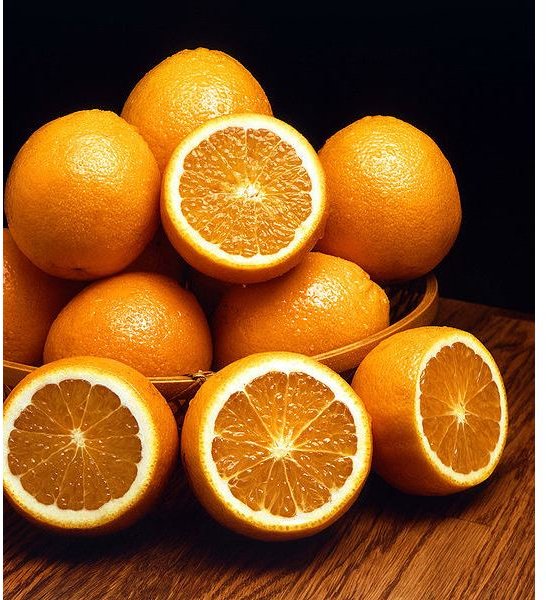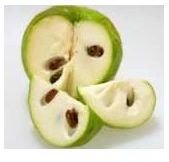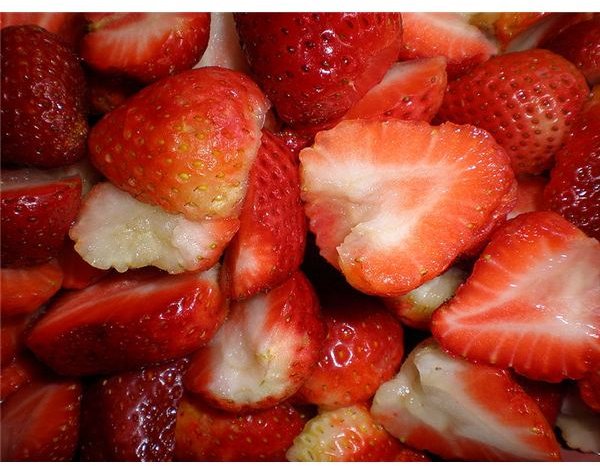 Dairy Products that are Good Brain Foods
According to Dr. Sears, milk and yogurt, which have low glycemic indexes, help stabilize blood sugars and are good brain foods for kids. Let's examine the nutritional data for these brain foods.
One cup of whole milk (3.25 percent milkfat) with added vitamin D provides:
Protein: 7.69 g
Carbohydrates: 11.71 g
Fiber: 0
Sugars: 12.32 g
Calcium: 276 mg
Iron: 0.07 mg
Potassium: 322 mg
Vitamin B-12: 1.10 mcg
Vitamin D (D2 + D3): 3.2 mcg
Vitamin D: 124 IU
Vitamin K: 0.7 mcg
Serve a glass of cold mik with the cooked apples, or pour some milk over the strawberries.
One eight-ounce container of plain skim milk yogurt with 13 grams of protein furnishes:
Protein: 13.01 g
Carbohydrates: 17.43 g
Fiber: 0
Sugars: 17.43 g
Calcium: 453 mg
Iron: 0.20 g
Potassium: 579 g
Vitamin C: 2.0 mg
Vitamin B-6: 0.120 mg
Vitamin B-12: 1.38 mch
Vitamin A: 16 IU
Vitamin K: 0.5 mcg
Yogurt makes a great dip or base for smoothies. Put a dollop on top of the sliced strawberries or apples. Put cut-up oranges, some yogurt, and crushed ice in a blender and blend until frothy. Top with a dollop of yogurt and some strawberries as a garnish.
These are just a few of the foods to focus on when you need healthy food ideas for toddler menus; there are many other choices. However, these foods provide healthy natural doses of calcium, iron, and other nutrients to help your toddler grow strong and healthy.
All nutrition data given in this article was obtained from the USDA National Nutrient Database.
References
Kids Health, Nutrition Guide for Toddlers, Reviewed 10/2008 by Mary L. Gavin, MD, accessed 10/05/2010
USDA National Nutrient Database for Standard Reference, accessed 10/05/2010
Ask Dr. Sears, Family Nutrition, accessed 10/05/2010
Images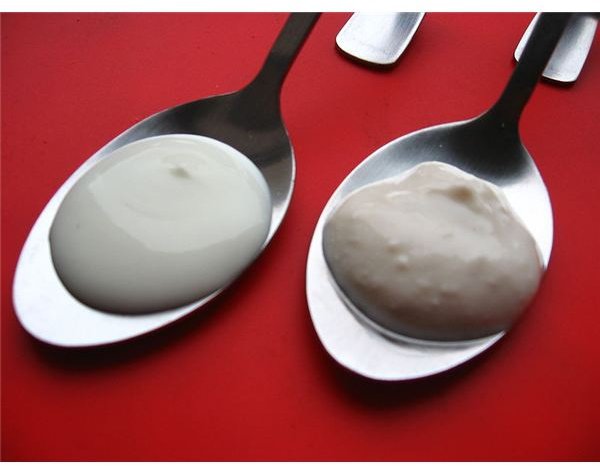 Image Credit
Orange/Wikimedia Commons/Public Domain
Apple/Wikimedia Commons/Public Domain
Strawberries/Wikimedai Commons/Broken Sphere/GNUFDL
Milk/Wikimedia Commons/Unisouth/GNUFDL
Yogurt/Wikimedia Commons/Feuerrable/CC Attribution 3.0 Germany License