Are Parents to Blame for Childhood Obesity?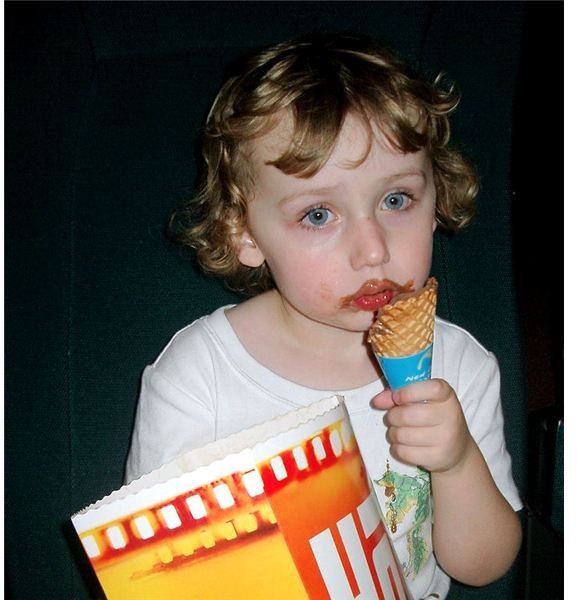 Mandated laws may allow states to intervene and remove children who are over-fed by neglectful families. Federal law, which establishes minimum standards for states, defines neglect as the "failure of a parent or other person with responsibility for the child to provide needed food, clothing, shelter, medical care, or supervision such that the child's health, safety and well-being are threatened with harm." Removal by child protective services may be justified in extreme cases when parents are to blame for childhood obesity resulting in a host of ailments awaiting extremely overweight children.
The Cost of Childhood Obesity
During the past thirty years, childhood obesity rates ballooned from 6.5 percent to 19.6 percent1. Hypertension, heart disease and psychological disorders await unhealthy, overweight children. Diabetes is expected to develop during the lifespan in one third of all children born in the year 20002.
The current generation of obese children may be on track for shorter lifespans than their parents. Federal statistics estimate that 9 million adolescents are overweight; 80 percent of overweight children between the ages of 10 and 13 grow up to be obese adults3. Overweight adolescents are more likely to die in early adulthood of heart disease than their slimmer friends according to recent studies published in the New England Journal of Medicine. Computer modeling of obese adolescents in 2000 reveals 5,000 additional deaths from heart disease and 45,000 heart attacks and related events by 20354.
Commonly beginning in childhood between the ages of five and six, overweight kids tend to be constantly teased by their classmates or peers at school. Teens with weight problems tend to have much lower self-esteem and be less popular with their peers. Depression, anxiety, and obsessive compulsive disorder can also occur.
According to a recent White House Task Force on Childhood Obesity Report to the President, the childhood obesity epidemic is costing more than $3 billion a year in direct medical expenses, and costs are likely to rise.
Over one quarter of young adults are unqualified for military service because they are too large, impacting the United States military readiness.
According to C. Everett Coop, American pediatric surgeon and public health administrator, weight-related illnesses kill 300,000 people every year. Except for smoking, obesity is now the number one preventable cause of death in the US.
A Genetic Predisposition……Or Overindulgence?
Obesity is a term constructed by the medical community meaning an excess amount of body fat, but no general agreement exists on the definition of obesity in children as it does in adults.
Most professionals use published guidelines based on the body mass index (BMI) as the main element to determine obesity in children. Dividing a child's weight in pounds and height in inches squared and multiplied by a conversion factor of 703 'calculates' BMI percentile, but Interpreting BMI becomes trickier for children because the child's age must be factored into account the child's age.
However, because BMI percentages in children rely on body weight alone, many scientists argue that skin-fold measurements may be a more realistic body analysis. Because lean mass weighs far more than fat, many young juveniles are incorrectly classified as obese. In a article published in the May/June 2011 issue of Sports Health, of young athletes labeled obese based on BMI, 62 percent were considered false positives by the skin fold method because BMI does not measure body fat.
In 2001, three year old Anamarie Regino became the most publicized overweight child in New Mexico when the government intervened and placed her in foster care for three months. At the time, the young girl's BMI index was 49.5, placing her in the 95th percentile for her age and weight. The Children, Youth, and Families Department of New Mexico contended that her parents were to blame for her obesity because her weight was improperly managed and life-threatening .
The little girl did not improve in foster care and was returned to her parents. The child was later diagnosed with a genetic disorder, and her mother charges that losing custody of her daughter "did more damage than any money or therapy could ever do to fix it".
However, David S. Ludwig, a Harvard University child obesity expert, argues "…state intervention is no guarantee of a good outcome, but to do nothing is also not the answer." Dr. Ludwig recommends counseling and education to parents before children should be removed from homes.
.
It's Complicated…..
Although certain medical disorders can cause obesity, less than one percent of all obesity is caused by physical problems. Overweight and obesity occurs over time due to an energy gap between caloric intake & caloric expenditure.
Parents play an important mediating role in affecting this energy balance along with many psychosocial, behavioral, biological risk factors for obesity:
Poor maternal pregnancy health - excessive weight gain, smoking, diabetes, stress
Lack of exercise - too much "screen time", excessive TV viewing, physical inactivity
Overeating - fast foods, convenience/process foods, foods high in sugar
Family history of obesity - unhealthful lifestyles
Stressful life events or changes - divorce, moves, abuse
Family and peer problems - low self-esteem, depression
Low income and socioeconomic factors - lack of financial resources for proper nutrition
Lack of sleep
All these risk factors are amendable to change and prevention through a comprehensive approach. Private, public and non-profit organizations are forging innovative partnerships through useful programs and services through grants to area organizations and schools focusing on teaching children and their families to live healthier lives.
For example, from 2003-2009 the Center for Disease Control "Steps Program" (renamed Healthy Community Program) awarded over $100 million to forty nation-wide communities to implement programs aimed at obesity by reducing the prevalence of three related health risk factors: physical inactivity, poor nutrition and tobacco use and exposure. The Step Programs were funded in small and large cities, rural areas and tribal entities and included community settings, schools, work sites and health care settings.
Legal Considerations
Unfortunately, there is a limit to what government can do. Even though knowledge about nutrition and health abound, families continue to dig themselves into the hole of obesity. The problem may be that they are not using the knowledge that they have.
Despite well-established constitutional rights of parents to raise their children as they choose, the government plays a role in protecting children. State courts in California, Texas, New Mexico, New York and Indiana have begun to take legal action against parents of obese children,
Improper feeding practices, which cause malnutrition and failure to thrive have previously been addressed through child protective services and the courts. Social service agencies contend that malnutrition means under- and over-nutrition. .
Traditionally, child protective services typically provide less burdensome, intermediate options, such as in-home social supports, parenting training, counseling and financial assistance that may address underlying problems of obesity without resorting to protective custody. However, foster care may be the only alternative for weight management control when these measures fail.
The Fight Against Obesity
It is the birthright of all children to have both their emotional and physical basic needs met. Besides love, children need physical exercise, fresh air, appropriate health care and a safe environment. In providing a safe environment, parents must provide healthy, nutritious food for nourishment, but not food to the point of excess and obesity.
It's still unclear where the government will draw the line between childhood obesity and child abuse. Ignoring the health risks associated with over eating is more than just a problem facing parents and overweight adolescents; it's a significant public health issue requiring concerted efforts between health officials, federal, state and local agencies to promote the availability of healthy foods and physical activity.
References
1, 2, 3 - White House Task Force on Childhood Obesity Report to the President. (May 2010). Solving the Problem of Childhood Obesity Within A Generation. Domestic Policy Council. Retrieved from https://www.letsmove.gov/sites/letsmove.gov/files/Obesity_update_report.pdf
4 - Kirsten Bibbins-Domingo, Ph.D., Adolescent Overweight and Future Adult Coronary Heart Disease. The New England Journal of Medicine. Dec. 6, 2007. https://www.nejm.org/doi/full/10.1056/NEJMoa072515
Amanda Gardner, Over__weight Kids Often Become Obese, Unhealthy Adults. U.S. News & World Report, Dec. 5, 2007
American Academy of Child and Adolescent Psychiatry - Obesity in Children and Teens, https://aacap.org
Anamarie 4 Years Later, https://redorbit.com/news
_It's Official: Childhood Obesity is an Epidemic._Berksmont News. Oct. 20,2010. https://www.berksmontnews.com/articles/2010/10/20/community_connection/news/doc4cbed761c7fcc149792696.txt
Lindsey Murtagh, J.D., M.P.H. and David S. Ludwig, M.D., PhD. State Intervention in Life-Threatening Childhood Obesity. Journal of the American Medical Association, July 13, 2011
www.letsmove.gov/.../TaskForce_on_Childhood_Obesity_May2010
William C. Etchison, MS*, Elizabeth A. Bloodgood, MS, PT, ATC, et.al, Body Mass Index and Percentage of Body Fat as Indicators for Obesity. Sports Health: A Multidisciplinary Approach May/June 2011 vol. 3 no. 3 249-252
Image Credit: Chocolate Face by sioda under morgueFile Free license