An Overview of Nutrition and School Age Children Page 1 of 2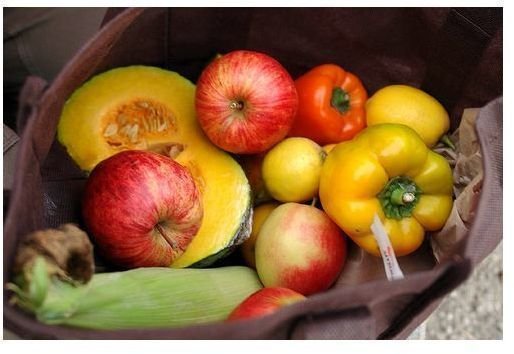 A review of nutrition and school age children suggests that school going children undertake many sports, cognitive, and other activities that place social, emotional and mental demands on them. Poor nutrition during this stage results in physical and mental fatigue, difficulty concentrating on tasks, and ultimately slower cognitive and behavioral development.
Dietary Choices
A review of nutrition and school age children suggest that the best way of ensuring adequate nutrient consumption is eating a balanced diet. Use the food pyramid for kids when planning snacks and meals to ensure that the meals remain balanced and food choices are healthy.
Good sample menu options for breakfast include fruit, milk, bagel, cheese toast, cereal and peanut butter sandwich.
Healthy sample options for main meals include whole grains such as oatmeal, whole-wheat flour, whole cornmeal, brown rice and whole-wheat bread, dark green and orange colored vegetables, peas and beans, and starchy vegetables. Cut down on junk foods such as fast food and processed foods that remain high in calories, fat and carbs. Such foods have little nutritional value and ruins appetite to eat healthy meals.
Snack options that provide healthy nutrition for children include any fruit or 100 percent fruit juice, vegetables and dip, yogurt, sandwich, cheese and crackers, and milk and cereal. Limit high fat high calorie and sugary snacks.
Encourage children to drink several glasses of water or other fluid to prevent dehydration.
Calories
The calories required for school children depend on the rate of growth, extent of physical activities and the rate of metabolism. On average, children aged 4 to 6 requires 1800 calories a day and children aged 7 to 10 years require 2000 calories a day. The concern of low calories however usually remains unfounded, and most children actually consume in excess of these requirements. Unlike in adults, a strict control of daily calorie intake is not required, for the active and vigorous lifestyle leads to excess calories burning.
Fat
The dietary recommendations regarding consumption of fat for children above 5 years of age is the same as that of adults. Excessive fat consumption is the single most reason why children gain extra calories and become obese.
The optimal fat intake is 30 percent of total calorie intake, with saturated fat no more than 10 percent of the total calorie intake. Children would do well to obtain fat from fish, nuts and vegetable oils, and limit solid fats such as butter, stick margarine, shortening and lard.
Protein
School going children require about one gram of protein per kilogram body weight. Most children in the United States consume excess in this minimal amount. The ones at risk are those with food allergies who cannot consume protein rich foods, or those who follow a strict vegan diet.
Children need to obtain their protein from multiple sources. The best protein nutrition for children comes from low fat or lean meats, fish, nuts, seeds, peas and beans.
Calcium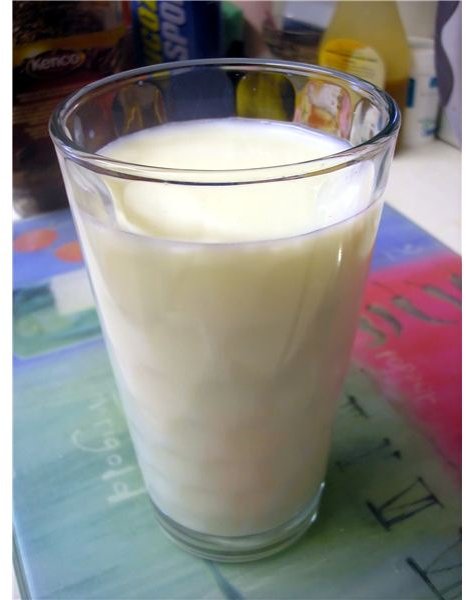 One important dimension of nutrition and school going children is ensuring adequate calcium intake.
Childhood is an important time for development of bone density, and school going children require 1300 mg of calcium a day. Children also need to consume vitamin D to increase proper calcium absorption by the body, and deposition in bone tissue.
The best sources of calcium are milk and milk products. Those allergic to milk can try out some non-milk alternatives.
Among other nutrients, the maximum recommended cholesterol intake is 300 mg per day, and the optimal recommended fiber intake 5 grams a day.
Good Eating Tips
Television has a negative impact on the health and nutrition of children. Commercials of unhealthy fast foods, soda pops and snacks leave a lasting impression on children. The onus is on parents to reinforce the nutrition education messages imparted at schools and warn against excessive consumption of such unhealthy foods. Following some healthy eating tips also helps.
Encourage children to try new foods and continue to make available nutritious but not liked foods when hungry. Begin the meal by serving such foods first. However, keep the child's food idiosyncrasies in mind when preparing meals.
Do not force feed children. Rather allow for short meals or snacks at frequent intervals, allowing the child to respond to internal hunger cues rather than force-feed a few heavy meals
Serve meals at the table instead of in front of the television, and avoid other distractions such as family arguments or disciplining the child during meal times. Allow children to eat at their own pace.
A review of nutrition and school age children suggests that the school going stage is the time when children establish their eating habits and preferences, and such habits usually stick for life. Developing proper eating habits ensure a healthy lifestyle in the years ahead.
References
George Mateljan Foundation. "Early Childhood and School Age." Retrieved from https://www.whfoods.com/genpage.php?tname=specialneed&dbid=4 on March 22, 2011.
National Network for Child Care. "Snacks for School Age Children." Retrieved from https://www.nncc.org/nutrition/sac43_snacks.sac.html on March 22, 2011.
University of Chicago Medical Center. "Nutrition: School-Age." Retrieved from https://www.uchospitals.edu/online-library/content=P01046 on March 22, 2011.
Image Credit: