Advice on School Lunches: Pack a Healthy Brown Bag Lunch Your Child Will Love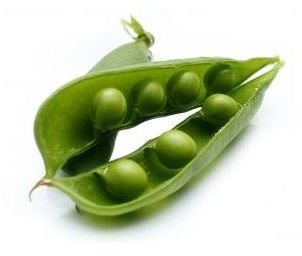 Include a Variety of Foods
Children do best in school when they eat a healthy, nutritious, tasty lunch. Brown bagging it is one way to ensure that your child has easy access to good foods that you approve of. The simplest way to do that is to pack a lunch containing foods from each of the following five food groups. Use this advice on school lunches, and your child will have a healthy lunch you can be proud of — and all without you spending hours in the kitchen.
Vegetables
Vegetables and fruits are the ultimate portable snack. Try sending along carrot or celery sticks, rounds of zucchini or cucumbers, or even sugar snap peas or jicama sticks. And even vegetable-hating children are notoriously susceptible to the charms of sweet grape tomatoes.
Go ahead and send something along for your child to dip their vegetables in, like ranch dressing or hummus. Try including romaine or another dark, leafy lettuce and tomato to put on your child's sandwich. Pack it separately so it doesn't make the bread soggy.
Fruits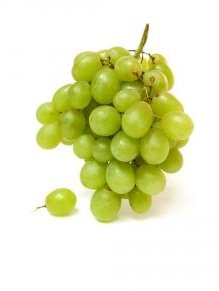 Fruit can be as easy as tossing an apple into your child's lunch bag — or a banana, pear, peach, or any other single-serving fresh fruit. Children also love bite-size fruit like grapes and cherries. Just watch for cherry pits, because with their harried lunch schedules, children tend to gobble their food down. You might want to pit fresh cherries yourself before sending them to school with your child.
As a last resort to get fruit into your child's lunch, consider packing a 100% juice box. Juice is missing fiber and nutrients found in whole fruit, but your child will still get many benefits of fruit from a juice box.
Dairy
A carton of milk or yogurt or an ounce of cheese — think individually-packaged string cheese — gets your child an added boost of protein plus some additional calcium at lunch time.
For vegan or lactose-intolerant children, try soy milk, almond milk, soy yogurt or soy cheese, or skip it altogether — if you've been dealing with a special diet, you're probably making sure your child gets adequate calcium from non-dairy sources already.
Dairy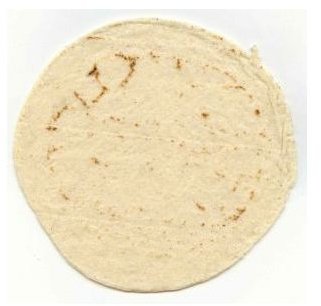 While white bread is fine occasionally, make an effort to include whole grains in your child's school lunch. Whole wheat sandwich bread, pita bread, and tortillas are all easy to find. Leftover brown rice is tasty with vegetables and soy sauce. You might even consider sending along popcorn — it's also a whole grain!
Protein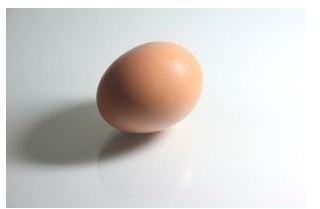 Include a protein source in your child's school lunch. One option for omnivores is ham or turkey lunchmeat on sandwiches — find a low-sodium variety and if possible, use real, humanely-raised meat, not pressed lunchmeat. In fact, if you can't find humanely-raised meat or lunchmeat, consider other, healthier options.
For instance, strips of baked chicken make a fun protein source for children. Beans are good mashed together and sent in a tortilla with tomato and salsa. Peanut butter is a great vegetarian option, and sesame seed butter is often safe for children with nut allergies. Kids enjoy the interactivity of peeling a hard-boiled egg. Or try sending some hummus spread in a pita with vegetables. Even nuts and seeds, raw or dry roasted without salt, will do as a protein source for your child's school lunch.
One caveat: avoid tuna salad. Whether it's made from light or white (albacore) tuna, mercury is a real danger, especially for children, who are more strongly affected by mercury exposure than adults. Children may safely have up to 3 meals per month made from canned light tuna.
Combinations
If you have leftovers or time, include foods that are a combination of two or more of the above food groups. For instance, leftover pasta salad made chopped vegetables and hard-boiled eggs will provide your child with grains, vegetables, and protein.
Soup is another great combo food for school lunches. Try sending along hot soup in a thermos, such as chicken noodle soup or black bean chili.
Trail mix comprised of nuts and dried fruits is a great concentrated energy source, especially if your child has after-school activities. See the "Protein" section for some more healthy packed lunch combinations.
Dessert
Everyone loves dessert! Try sending along a few cookies, a brownie, pudding, or graham crackers for your child to end their meal with.
This advice on school lunches wouldn't be complete without mentioning that you should make sure each lunch you pack for your child has a vegetable, fruit, dairy (or substitute, if vegan or lactose-intolerant), whole grains, and protein source. If your child gets all of these foods in their lunch, they're well on their way to an energized, nutrition-packed day.
References
Power Packing: https://www.bam.gov/sub_foodnutrition/powerpacking.html
Secrets to Making School Lunches: https://www.nhlbi.nih.gov/health/public/heart/obesity/wecan/news-events/matte14.htm
Get Smart - Get Back to School: https://www.fruitsandveggiesmatter.gov/downloads/Get_Smart_Back_to_School.pdf
Packing Safe and Appealing School Lunches: https://www.netwellness.uc.edu/healthtopics/diet/schoollunches.cfm
Mercury in Canned Tuna: https://www.edf.org/article.cfm?contentID=7682
Images: