Attention Deficit Disorder in School-Tips to Help Your Child Cope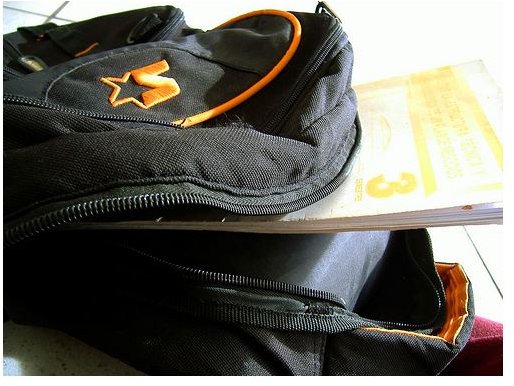 Communication is Key
As the parent of a child with attention deficit disorder, you likely worry that he or she may be at a disadvantage in school. And they are. Dealing with attention deficit disorder in school is challenging for student, teachers and parents, but it is not impossible. It does require you to communicate with both your child and teachers, and it requires patience on all sides to ensure your child has a positive school experience.
Team Up with the Teacher
True for any child, a new school year brings new experiences, new people and new challenges, the stressful effects of which are usually more pronounced for a child with attention deficit disorder. As a parent it will be up to you to look out for your child's interests.
Inform teachers that your child has attention deficit disorder, as well as any coexisting conditions. Educate them on the basics if need be: that organization and routine are essential, that your son or daughter is easily distracted, that tasks are best broken down into "bite-size" chunks and that her or she may need space to move around.
Teamwork is the key to managing attention deficit disorder in school. Ask your child's teachers to inform you of any behavior or attention issues, so that between you, a prompt solution may be found. By the end of the school year, it's likely your child and the teachers will have settled into a comfortable routine, but do realize that you will need to be proactive with a new set of teachers when school begins again in the fall. As children get older they will likely learn the strategies that help him with attention deficit disorder in school, so that by middle school or possibly sooner, they will be able to start a new school year with confidence in their abilities.
Structure and Routine
Structure and routine are necessary for a child with attention deficit disorder in school and at home. A structured classroom setting benefits children with attention deficit disorder more so than a less structured one. At the end of the school year, find out about your child's possible teachers for the next grade and request the one whose style you feel is the best fit for your child.
If you find your child's classroom is not conducive to his or her learning, if it is noisy and full of distractions, do not hesitate to say so. Work with the teacher or the school to find solutions, even if it means a change of classroom or teacher.
Many teachers post the day's schedule prominently, allowing children with attention deficit disorder to anticipate upcoming events and mentally prepare for them. Ask the teacher to inform your child in advance, if possible, of major changes in the day's routine.
Help your child prepare for school with a routine at home. Children with attention deficit disorder often have trouble getting going in the mornings. You and your child may end up leaving for school in a hurry and with harsh words. Minimize this as much as possible. Have your child's backpack and clothes ready the night before. Set the table for breakfast the night before, as well. Do whatever you can to make the morning run smoothly and give your child a calm start to the day.
Organization
Often, the desk and backpack of a child with attention deficit disorder will be in total disarray. Homework assignments finally get completed only to disappear into the clutter and never be turned in. Help your child to stay organized with folders to keep papers in order. These can be color-coded for different subjects.
Ask the teacher to allow your child to clean out his or her desk every week in order to keep it organized (and to find any stray homework). For an older child, in addition to color-coded folders, an agenda or assignment journal can work wonders in keeping track of homework and other projects. A backpack with several sections or pockets, instead of just one large one, will aid in organization to prevent feelings of being overwhelmed by everything being dumped into one pocket.
IDEA and Section 504
Depending on the severity, attention deficit disorder may qualify your child for services under the Individual with Disabilities Education Act (IDEA) or Section 504 of the Rehabilitation Act of 1973 (Section 504), according to the National Resource Center on ADHD. These two laws guarantee a free and appropriate education and services or accommodations for eligible schoolchildren with disabilities, including learning and behavior disabilities. The criteria to qualify for services under IDEA are more stringent than for Section 504, and your child may not qualify for either, but parents should investigate these two options in the in the effort to help their child deal with attention deficit disorder in school.
References
National Resource Center on ADHD: Educational Rights for Children with AD/HD in Public Schools
U.S. Department of Education: Identifying and Treating Attention Deficit Hyperactivity Disorder: A Resource for School and Home, 2003
National Institute of Mental Health: Attention Deficit Hyperactivity Disorder
ADDinSchool.com: Interventions for Elementary School Children with ADHD
Photo by TDN Channel available under a Creative Commons Attribution-Noncommercial license