Prolotherapy Training Today: Learning the Skills to Become a Prolotherapist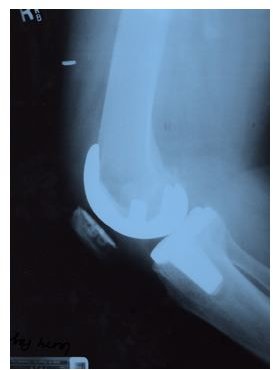 The Pain Alternative
Prolotherapy is an alternative approach to pain. It can be effective for treating a range of conditions, which originate with joint and connective tissue problems. From chronic back pain and knee injuries, to tennis elbow and carpal tunnel syndrome, prolotherapy may be the most efficient solution for a range of serious pain-related problems. It is therefore an alternative remedy for surgical procedures, and the long-term use of anti-inflammatory medications, pain killers, and cortisone shots.
Prolotherapy uses injections to aggravate tissue. This aggravation leads to acute localized inflammation, which facilitates the phenomenal natural healing process. With treatment, tissue not only heals, but new connective tissue is formed, creating a stronger regenerated version of the original material. Despite the great potential of this alternative treatment, becoming a prolotherapist is not easy. Prolotherapy training involves an in-depth background in medicine, and a proactive quest for adequate education.
Learning from Experienced Prolotherapists
The most practical way to become a prolotherapist is to train under an established physician. With no school, or regulatory body, a direct apprenticeship is the best way to learn. There are a handful of doctors throughout the United States which offer in-office training. This method has to be used instead of a regular medical residency program, or hands-on experience in the classroom. Medical schools do not offer classes or experience in prolotherapy.
To receive this training, a student must already be a practicing physician. Prolotherapy is an alternative medicine rooted in a conventional understanding of anatomy and modern medicine. You cannot start with prolotherapy education without a medical background. The Journal of Prolotherapy offers a list of doctors who provide training services.
Continuing Education
Aside from an apprenticeship style education, there are plenty of resources available to expand on prolotherapy training. The Journal of Prolotherapy is an excellent resource of accessing information. They have a listing of year-round seminars, as well as links to supporting organizations. The Journal provides articles and blog entries related to the practice and research of this alternative treatment in practice.
There are also books and educational DVD's on prolotherapy. For anyone who wants to learn all there is to know about this field of medicine, there is information out there, and experienced professionals willing to teach. Despite the lack of conventional training to become a prolotherapist, the chance to work one-on-one with practicing doctors is an opportunity for a wonderful education. At this point there are only about five hundred physicians practicing in the United States. As knowledge and awareness spreads, there will be more established routes to certification.
Resources
Journal of Prolotherapy https://www.journalofprolotherapy.com/seminars.php
Prolotherapy.org https://www.prolotherapy.org/prolotherapy/chronic-pain
American Institute of Prolotherapy >https://www.prolotherapy-training.com/pages/about.html>
Photo Credit
photo by: Larry Page (CC/flickr) https://www.flickr.com/photos/igboo/2197073078/
Disclaimer
Please read this disclaimer regarding the information contained within this article.