Karen Carpenter and Anorexia: How a Musical Legend Died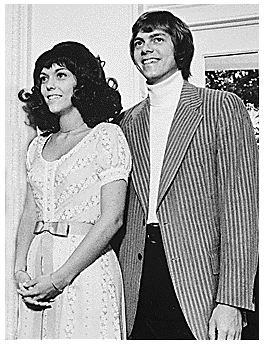 Karen Carpenter and Anorexia
Anorexia was rarely spoken about before the death of Karen Carpenter. It was apparent that teenage girls and young adults were starving themselves as a radical form of weight loss; however, the subject was not one that was approached often. Carpenter was a well known American musician whose battle with anorexia brought the subject to light. Her diagnosis became the topic of discussion among those in the medical field and brought awareness to young girls everywhere with eating disorders. The problem was no longer ignored as a passing phase, but instead it was recognized as a disease that warranted treatment.
In the Spotlight
Basically Karen Carpenter led her life under the spotlight, she was a role model for young girls and the social pressures to be perfect were the beginnings of her battle with anorexia. Richard Carpenter her brother, spoke of Karen as a teenager, saying that she was chubby, but her body frame was not meant to be super thin. In 1967 Karen was desperate to lose weight and went to a doctor for advice and she was put on a water diet. She lost twenty pounds, going from 140 pounds to 120 almost immediately, with another five pounds lost shortly after.
Collapsing on Stage
At 115 pounds, friends and family told her she looked good at that weight, but Karen's response was that it was just the beginning of the weight loss. She got down to eighty pounds by the fall of 1975 by taking thyroid pills and vomiting what little amounts of food she did consume. At eighty pounds her body began to weaken during shows and she would have lie down to rest. At a scheduled appearance in Las Vegas, Carpenter shocked the audience with a thin and frail body just before collapsing on stage in middle of singing her hit song "Top of the World".
Realization of a Problem
Following her collapse in Las Vegas Karen was rushed to hospital where she and family members learned she was thirty five pounds underweight. Realizing she had a problem, Carpenter went to therapists and doctors in an attempt to repair any damage that had been caused, as well as to learn ways of getting a handle on the anorexia.
She was no longer using laxatives or the thyroid pills and had begun to put on a small amount of weight. After receiving treatment and a period of convalescence where she put on weight, Carpenter thought she had been cured of the disorder.
February 4, 1983
An early morning in February of 1983, Karen's mother found her unconscious on the floor of a walk-in closet. Within an hour of being rushed to the hospital she was pronounced dead due to cardiac arrest.
Karen Carpenter's battle with anorexia ultimately cost the star her life. The autopsy revealed emetine cardio toxicity as the primary cause of her death. Emetine - a residual effect of ipecac poisoning - was found in her liver long after she had quit using the syrup of ipecac as a means of throwing up. The physical aspects of anorexia such as the decrease in blood pressure, decrease in proteins, decrease in muscle including the cardiac muscle resulted in the death of a musical legend at the age of 32.
Karen Carpenter and Anorexia - References
A Brother Remembers By Richard Carpenter An Account of Karen Carpenter's Brave Battle Over the Years Against Anorexia Nervosa https://www.people.com/people/archive/article/0,,20198418,00.html
Young, Adena. Battling Anorexia: The Story of Karen Carpenter https://atdpweb.soe.berkeley.edu/quest/Mind&Body/Carpenter.html
Image released into the public domain by the White House