Yoga And ADHD: A Match That Can Lead To A More Fulfilling And Focused Life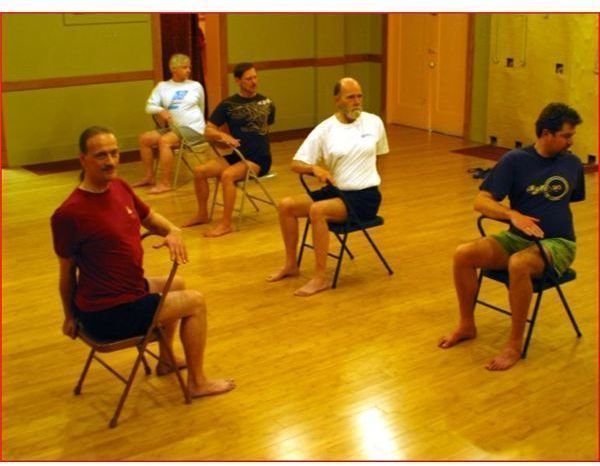 The Mind Learns from the Body
Yoga and ADHD is an outstanding combination for anyone who suffers from attention deficit hyperactivity disorder and wants to be proactive about managing and coping with their mental affliction. Although help from trained mental health professionals, and the medication they might prescribe is first in order, enlisting the aid of yoga is something an ADHD sufferer can do above and beyond that to bring about some relief of the symptoms.
By its very nature, yoga plays down that attention deficit by teaching the practitioner to focus and pay close attention to very specific movements. The postures sometimes involve a tiny muscle somewhere in the body that they were previously unaware of. Unlocking secrets in the body paves the way for revealing the hidden power you have in your mind. Yoga has Far-Reaching Benefits on your Physical and Mental Well-Being is part of a series explaining the transformative power it has while also describing a few specific disciplines such as Kundalini, Iyengar, and what is commonly referred to as flow yoga.
One has to slow down and control the body to get into a yoga pose, gaining victory over actions with the cultivation of single-mindedness. In contrast, people with ADHD experience a wild, untamed mind pulling them in several different directions at once. The balancing of the body required in yoga poses will bring about balance and harmony in the mind too. Yoga helps create a relaxed mind which in turn can become a more focused mind. There are certainly some theories out there that ADHD is worsened by the bombardment of our brains from all the business, frustration, and technology that is rampant in today's world. Yoga helps to counteract all that.
Yoga postures and the controlled breathing (pranayama) performed in conjunction with attaining, holding, and coming out of the poses relax the body and soothe the central nervous system. That intense focus on breathing will help a person to concentrate better and tame the "monkey mind." Yoga is about self acceptance, awareness, and attention. Practicing it on a regular basis will enable a person to find a safe haven from the insane pace of life off the mat. It is also known to improve memory skills.
Iyengar Yoga; Don't Forget the Kids; and How to Begin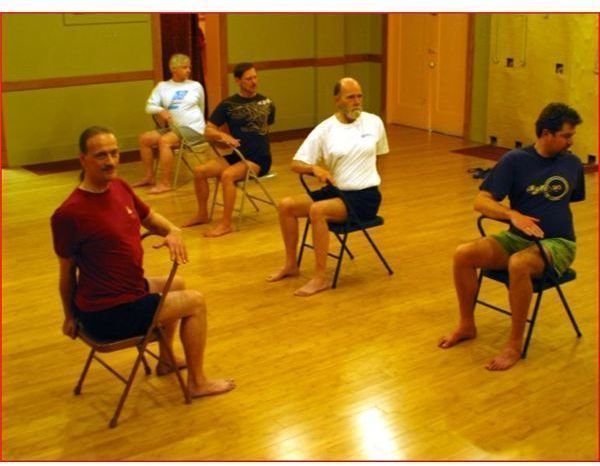 Iyengar Yoga is a specific kind of yoga that is available to anyone regardless of athletic ability or age. And it can even be performed by people with severe physical disabilities. Its founder, Yogacharya B.K.S.Iyengar, incorporates props like bolsters, belts, blankets, and ropes so people can do their best at attaining a pose without injuring themselves. This school of yoga would perhaps be best for ADHD sufferers simply because so much emphasis is placed on controlling the tiniest muscles that you wouldn't have imagined possible until you learn how from a certified instructor. The poses are held longer in Iyengar so that the student goes deep into a pose virtually freeing themselves from the constraints of the over-stimulated world at large. The standing poses and headstands you will learn will do wonders for your head. And the Savasana pose you do at the end of every class brings about the kind of relaxation you may simply never have experienced in your life before.
Although this article is geared more for adults with ADHD since you or someone you care about is here looking for ways to help cope with this mental disorder, the benefits of yoga will certainly hold true for kids as well. You might think there is no way a rambunctious child with ADHD would be able to make it through a yoga class but you never know. It might be worth a try and furthermore, a good yoga teacher would be quite adept at getting kids to focus and stay interested in attaining and holding poses. But as a matter of fact we've got a great article here called Yoga for Kids: Three Beginner Poses that will help you teach children specific poses that might bring about a calming and stress-freeing feeling in them. You might find that they greatly enjoy their new found peace.
So if you have ADHD, why not try a yoga class just as soon as you can? You have nothing to lose and a little peace of mind to gain. You might also get a piece of your mind to concentrate more fully on whatever task may be at hand with continued practice. Not to mention how good it is for your body anyway. If you don't want to be in a class setting, the library, video stores, and NetFlix all have an ample amount of DVDs which you can bring home and try in the comfort of your own home. It's about self mastery, not about doing better or looking better than anyone else. The term you hear most often in a yoga class is "Namaste" which can be translated as "the light in me salutes the light in you." No mental disorder, ADHD or otherwise, will ever take away the light that is in you and yoga will help you to understand just what that means. Namaste.
Image Courtesy of Northern Lights Yoga in Helena Montana
Sources:
Andrews, Jenny. "Focus on ADHD." Yoga Journal.
https://www.mayoclinic.com/health/adult-adhd/DS01161/DSECTION=alternative-medicine
Official Iyengar Site https://www.bksiyengar.com/modules/Iyoga/iyoga.htm ,
Northern Lights Yoga, 9 West Placer Helena, MT 59601 https://www.northernlightsyoga.com/