Tips on Managing Your ADHD Symptoms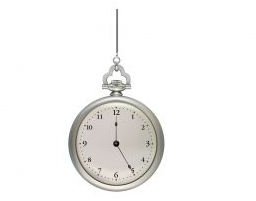 Routine
Keeping a familiar routine is as important to managing ADHD as location, location, location is to real estate. Following these ADHD tips for
routines can help avoid tardiness, forgetfulness, procrastination, shifting from one activity to the next, and failure to complete tasks. Routines can be established for nearly every part of the work day, home environment, or school day. A morning routine, for example, should begin with an alarm clock and include a specific routine for personal hygiene, breakfast, and any personal activities such as reading the newspaper, checking email, exercise, or spiritual devotion. Each part of the routine should include a given amount of time and conclude with a transition to the next activity. Sticking to the routine insures that each part of the process is given fair attention and completed in a timely fashion. While it may be necessary at first to keep an eye on the clock to avoid over-focusing on any one activity in the routine, over time the routine becomes habitual and the internal clock takes over.
Many individuals with ADHD may be familiar with the alternative to following a routine. This likely involves feeling hurried, frustrated, irritable, disappointed, ashamed, embarrassed, and late.
Diet and Exercise
It is common knowledge that keeping a healthy diet and a consistent exercise routine is beneficial to both mind and body. This truth also leads to a variety of useful ADHD tips. Proper diet for individuals with ADHD should always include keeping a watchful eye on ingredients. Sugars and sugar-substitutes, caffeine, and food coloring all have some history of affecting mood, sleep, and movement. A period of observation may be necessary to determine which, if any, of these foods trigger worse ADHD symptoms. Other foods that may affect ADHD include dairy products and processed foods. A food log with space for observations may help make this process easier. Once any trends are noted, avoiding the triggers should help manage the ADHD symptoms.
In addition to diet, exercise is also an important element in managing ADHD, particularly for individuals with primarily hyperactive type ADHD. Involvement in sports or keeping an exercise routine can help provide release for the additional brain chemistry involved in causing hyperactivity. It is important to be careful when determining the right physical activities for individuals with ADHD. Sports which require lengthy times of instruction, or the need to pay close attention to activities when the individual is not participating on the field, may not be a good match. Activities such as dance, martial arts, and gymnastics are often successful ventures for individuals with ADHD.
Staying Organzied
Individuals with ADHD need tools to help them stay organized. These ADHD tips go hand-in-hand with the idea of following routines, but on a much more detailed level. Electronic organizational tools such as Google calendar, a PDA, or PDA apps for Smartphones are key tools for adults managing their ADHD. Many of these tools are designed to help busy professionals keep track of appointments, deadlines, and other time-sensitive materials. For individuals with ADHD, these tools become invaluable.
Students with ADHD who are looking for ADHD tips for staying organized should consider using an assignment book, an organizational folder and notebook system, and perhaps an online tool for keeping on top of their work. Websites such as myschoolbinder.com and organizer.student.com feature specific tools designed to help students stay organized. At the very least an assignment book should be built into their daily routine to help them manage their school work, homework, reading, and projects. For younger students, parents may wish to have teachers sign off on their students' assignment books each day to insure that the proper information has been recorded.
Conclusion
Following these ADHD tips should help reduce stress and improve the lives of both children and adults who are trying to manage their ADHD symptoms.
Reference
J Block, M Smith, J. Segal. HelpGuide.org. ADD/ADHD parenting tips: helping children with attention deficit disorder. Retrieved at https://helpguide.org/mental/adhd_add_parenting_strategies.htm
ADDitude internet magazine. Game on: picking sports for ADHD children. Retrieved at https://www.additudemag.com/adhd/article/5708.html
J Block, M Smith. HelpGuide.org. Self-help for adult add/adhd: tips for managing symptoms and getting focused, retrieved at https://helpguide.org/mental/adhd_add_adult_strategies.htm
Image credit: sxc.hu, modeh30000