Vegans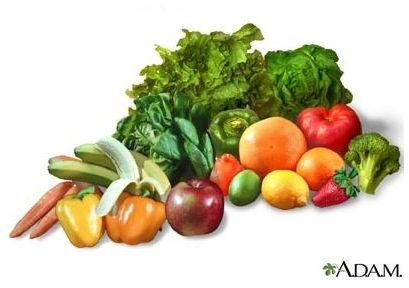 Vegans exclude all animal products, including meat, eggs, and dairy (which are great sources of protein, calcium, omega-3 fatty acids, iron, and vitamin B12). There are many benefits of being a vegetarian. However, dangers of a vegan diet is possible (just as with any diet if the right foods are not consumed).
Myths
Many believe that a vegan diet is dangerous because it is low in calcium and protein, but this is a fallacy. While it is true that a vegan diet excludes the traditional meat and dairy sources of protein and calcium, plant foods do contain sufficient levels of these nutrients. A vegan needs to be more aware of eating a balanced diet that includes green leafy vegetables, legumes, soy, and whole grains. These foods are high in protein and calcium. Various plants contain different amino acid complexes, and a varied diet will ensure that any holes in the protein intake are filled.
Malnutrition
The main danger of a vegan diet is malnutrition, which is an insufficiency or imbalance in nutrient intake. A vegan diet lacks vitamin B12, a nutrient found mostly in animal products. Vegans can supplement this vitamin or drink fortified soy milk. Vitamin D deficiency is another common problem with a vegan diet. Vitamin D is necessary for the body to process calcium, and comes from cow milk and from exposure to sunshine. Vitamin D, like B12, can be found in fortified soy milk or supplemented in pill form.
Iron and Omega-3
Iron deficiency and omega-3 deficiency can also occur with an unmonitored vegan diet. Iron is found in green leafy vegetables and beans, so a high intake of these plant foods will ensure sufficient iron intake. Omega-3 is an essential fatty acid found in cold water ocean fish such as salmon. Omega-3 prevents heart disease, memory loss, and vascular problems. Vegans can supplement a lack of omega-3 by consuming flax or hemp seeds which have shorter chain fatty acids. The body can convert them into longer chains upon consumption.
Fiber
Some vegan diets can be very high in fiber (fiber is not absorbed by the body and offers no nutrients). In adequate amounts, fiber has many health benefits. However, excessive amounts can rob the body of nutrients.
Salt
One of the final dangers of a vegan diet is an increased risk of stroke from high salt intake. Many meat substitute products marketed to vegans contain high levels of soy and sodium, which increases blood pressure and leads to possible strokes. It may seem counter-intuitive that a low fat and cholesterol free vegan diet could lead to such a vascular issue, but it is possible if the vegan diet consists of the same amount of processed junk food as a traditional omnivore's diet.
References
Dangers of Veganism: https://vegetarian.lovetoknow.com/Dangers_of_Veganism
Dr. Fuhrman: https://www.drfuhrman.com/library/article5.aspx
Photo Credit
Image courtesy of the National Library of Medicine (NLM).