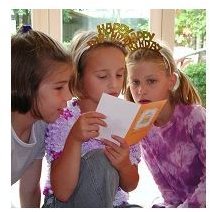 Your child's inability to speak to you is heartbreaking, and it's one of the outcomes of Pervasive Developmental Disorders. PDD and non verbal children can learn to communicate even though they may not be able to say any or many words. There are various techniques that you can use to help your child tell you what she wants and what she is feeling. None of them offer a magic solution, but with daily effort on your part, you can make progress and hopefully see improvements.
Floortime by Stanley Greenspan
Children learn to communicate best through play. Your job as a parent dealing with PDD and non verbal children is to schedule enough playtime to interact with them. Life gets busy, and it can be easy to forget to do this as often as you should. Floortime can help, because you can remember to do it as often as you remember to eat meals. The principles of floortime, developed by Dr. Stanley Greenspan, are as follows:
Get on the floor with your children for 20 minutes or more and play
Do it at least three times a day
Engage in the play that your child is interested in
Challenge your child during play to start communicating, but stop if they withdraw or become overly frustrated
Label items during play and narrate when appropriate, such as "I'm putting the doll in the bed." Try to understand how your child is communicating and build from there. For example, they may have developed their own sign language, or they may grab your hand and lead you to what they want. Keep a journal of the progress made during floortime and research how you can build upon any effort your children makes.
Starfalls.com
The emphasis of Starfalls.com, a phonics website, is to teach children to learn how to read. It's free to use, and offers a systematic approach to learning phonics using a combination of visual and audio lessons and games. Your child can click on letters, learn how to sound out words and learn phonics through songs. Children as young as 1 year old can benefit from Starfalls, but older children, starting at age two and a half can navigate through the site alone. Some software can be helpful in encouraging non verbal children to communicate, especially if you allow them to work on it alone. There's also a section on Starfalls that teaches the ABC's using American Sign Language.
Picture Exchange Communication System
The Picture Exchange Communication System (PECS) can be helpful with dealing with PDD and non verbal children. PECS are pictures of everyday objects, tasks and feelings that your child can use to tell you what she wants or feels. You can print photos and assemble them in a book according to subjects, hang them on the wall in a chart or have them handy on a table in the room that your child uses the most. When your child wants to communicate, she will learn to select the picture that describes what she wants. Depending on what she asks for, you can choose to give it to her or give her a picture that says "No." You should communicate to your child using words and PECS as well. PECS doesn't stifle your child's speech. It's a way for them to communicate until they are able to speak or write and they learn at the same time, because PECS often includes the written word with the picture. PECS can also be used with choice boards, where you can offer your child two choices. For example, you can ask them if they want to watch a DVD or have quiet time, and they can respond using PECS.
Parents need a lot of patience with working with PDD and non verbal children. Your child has a desire to communicate with you as much as you want to with her. Keep that it mind each time you play and offer praise and encouragement for the attempts that she makes.
Image Credit: Jack Horst – Creative Commons License