Breastfeeding vs. Bottle Feeding: The Benefits of Both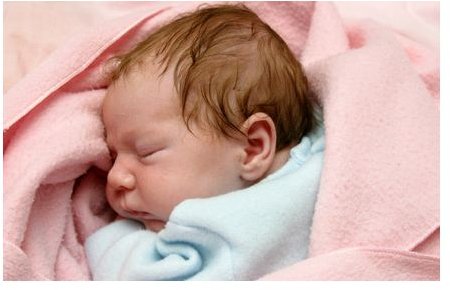 Bringing a newborn into your household is life-changing. No longer is your life your own, but it must now accommodate the demands of your new baby. Your newborn's feeding, sleeping and changing schedule will take up a significant portion of each day.
With all of the time you, as a new mother, will spend worrying about when and how much your baby is eating, up comes the age-old decision that you must make – breastfeeding vs. bottle feeding. When choosing the best way to feed your baby, every mother needs to make sure the decision is not only right for their baby, but that is the right choice for them as well. A happy mother equals a happy baby.
Benefits of Bottle Feeding
You are able to share the feeding duties and your spouse will be able to enjoy the bonding that comes with it.
You do not have to worry about finding a private place to feed your baby when in public.
Infant formula is as close to mother's milk as possible, with increased amounts of iron and vitamin D.
Your baby will need to eat less often, as infant formula digest more slowly.
You do not have to worry about the foods you eat or what you drink.
You will know exactly how much your baby has eaten each day.
You can take any medications that you need.
You can go out and get some down time away from your baby to relax and recharge.
Benefits of Breastfeeding
Breastfeeding creates a special bond between you and your baby.
Breast milk is free, always available and does not need to be prepared.
Breast milk contains active infection-fighting white blood cells and antibodies that give increased protection.
Your baby can easily digest breast milk.
You can help protect against your baby's chances of developing allergies and asthma.
You may help decrease your baby's risk of becoming obese and diabetic.
Your body burns more calories when breast feeding and that may help you lose the baby weight faster.
Your uterus will return to the size it was before pregnancy more quickly.
Many mothers have also found a way to combine both bottle feeding and breastfeeding to obtain the benefits of both types of feeding. This can work for mothers who have to go back to work or school, or have a busy schedule. When deciding between breastfeeding vs. bottle feeding, do your research and work closely with your doctor as well as your pediatrician to decide what type of feeding is best. It is most important that you make an informed decision about what type of feeding is best for you and your baby.
Keep in mind that whatever type of feeding you choose, do not stress about it, as having a happy and healthy mother and baby is what really matters. This is only one decision of the many tough choices you will have to make as your child grows up.
Resources
American Academy of Pediatrics: Breastfeeding - https://www.aap.org/healthtopics/breastfeeding.cfm
Le Leche League International - https://www.llli.org/
U.S. Food and Drug Administration: Infant Formula -
https://www.fda.gov/Food/FoodSafety/Product-SpecificInformation/InfantFormula/default.htm
Please read this disclaimer regarding the information contained within this article.
Image Courtesy Of: WikiMedia Commons - Scaparros