Candy Bar Nutrition Facts You Should Know

Candy bars, like the Hershey's Milk Chocolate, Snickers, Butterfinger and 3 Musketeers bars, are one of the more popular snack and cheat foods available. There are many different varieties of candy bars to tempt us, but seldom do we stop to look at the nutrition information before diving into the bar itself. Becoming educated about the foods we eat can help us work these cheat foods into our normal diet plan in a responsible manner.
Butterfinger
A Butterfinger starts with a core of a light peanut butter-flavored brittle covered by milk chocolate. It contains 270 calories, 11 grams of fat (5 grams of saturated fats), no trans fats, which is quite unusual for a chocolate candy bar, and 29 grams of sugar in each one-bar serving size. It also contains a whopping 9.4 grams of protein and 400 milligrams of sodium, though it has no cholesterol. 126.8 grams of carbs wrap it up.
Hershey's Bar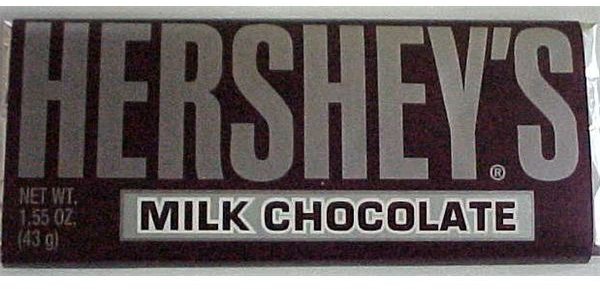 The Hershey's Milk Chocolate bar is one of the most popular chocolate bars of all time. The regular-sized bar contains 270 calories and 16 grams of fat, with 10 of those grams being saturated fats. This bar is one of the few that does not include trans fats, but it does contain 31 grams of sugar.
3 Musketeers

The 3 Musketeers, a fluffy chocolate-on-nougat candy bar, boasts a calorie count of 260, which is right on track with other candy bars. There fat count is relatively low, at a mere 8 grams of fat. However, 5 grams are saturated fats, and the candy bar does include some trans fats. There are also 40 grams of sugar in the 3 Muskateers.
Snickers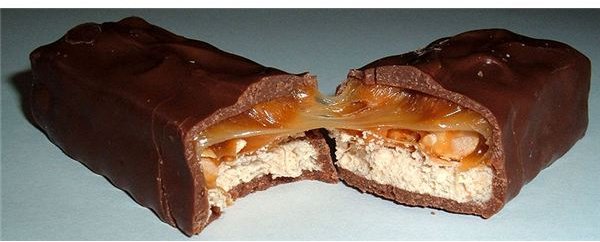 The Snickers bar contains 280 calories in a one-package serving size. It contains 14 grams of fat, with 5 of those grams (a relatively low number) being saturated fats. The Snickers does include a considerable amount of trans fats, as well as 30 grams of sugar. The Snickers also has 7 milligrams of cholesterol, 34.5 grams of carbs, and 140 milligrams of sodium, along with 4.3 grams of protein from the peanuts.
Candy Bar Nutrition Facts
Whether you are trying to maintain your weight, lose a few pounds or are just looking for a sweet treat, you should consider looking at the candy bar nutrition facts before you decide to eat one. They are generally considered bad for your health due to the high levels of sugar and fats, but that does not mean that you can't ever include them in your daily diet plan. Once you have read the nutrition information and know what is in them, you can adjust your diet plan accordingly to accommodate one of these sweet treats.
Photo Credits:
Butterfinger: Scott Ehardt
Hershey's: Muse Bedri
3 Musketeers: Scott Ehardt
Snickers: Scott Ehardt