Learn the Health Benefits of Fennel, an Aromatic Herb Full of Flavor and Nutrition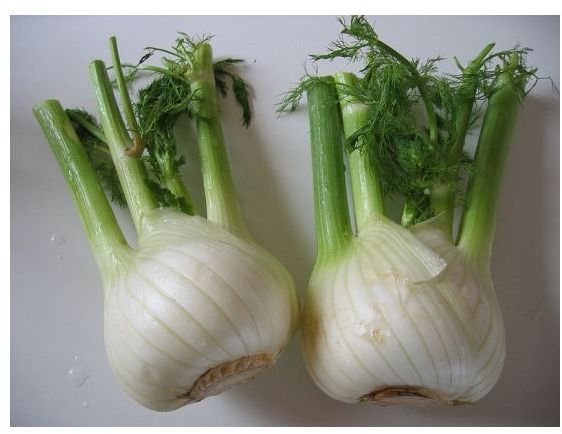 Fennel
People have been enjoying fennel since ancient times. Fennel (Foeniculum vulgare) is a member of the Umbelliferae family and is closely related to carrots, parsley, and dill. The bulb, stalk, and feathery green leaves of the plant are edible. Besides cooking with fennel, it is widely used around the world in toothpastes, mouth fresheners, and antacids.
Health Benefits of Fennel
Anethole
Anethole, a chief constituent (phytonutrient) of fennel, has been shown to block inflammation and the process of normal cells transforming into cancer cells (carcinogenesis). It has antioxidant effects and has also been shown to protect the liver of animals from toxic chemical injury.
Vitamin C
One cup of fennel (raw and sliced) contains 10.44 mg of vitamin C (17.4% of the daily recommended value). Vitamin C is a powerful antioxidant that neutralizes free radicals and is essential for a healthy immune system. It is also important for skin, eye, and heart health.
Fiber
Fennel is a very good source of fiber. One cup contains 2.7 grams (10.8% of the daily recommended value). Fiber benefits the body in many ways. It removes carcinogenic toxins from the intestines and can help prevent colon cancer. It helps prevent constipation and diarrhea, lower "bad" cholesterol levels, and regulate blood glucose (sugar) levels. It can also help with weight loss by providing a feeling of fullness.
Potassium and Folic Acid
One cup of fennel provides about 10% of the daily recommended value of potassium and almost 6% of folic acid (or folate - a B vitamin). Potassium helps prevent damage to blood vessels and folic acid helps lower high blood pressure. This will help lower ones risk of heart attack and stroke. Folic acid is also very important in the prevention of birth defects.
Buying and Storing Fennel
When buying fennel, the leaves and stalks should be green and the bulbs should be clean and firm without splitting or bruising.
Fennel should be stored in the refrigerator crisper and should stay fresh for about four days.
Cooking with Fennel
To get the above health benefits of fennel, include some in your diet. The following are some tips on how you can do this:
• Use the leaves in salads and as an herb seasoning. Like dill, it especially goes well with fish. For best flavor, add the leaves at the last minute when cooking.
• Use the stalks in soups and stews.
• Use the bulbs in soups and salads.
Sources Used
WHFoods: Fennel - https://www.whfoods.com/genpage.php?tname=foodspice&dbid=23
Nature: Oncogene - https://www.nature.com/onc/journal/v19/n25/abs/1203614a.html
Old Fashioned Living: Growing and Cooking With Fennel - https://oldfashionedliving.com/fennel.html & https://oldfashionedliving.com/fennel2.html
Photo Credit
Image courtesy of https://en.wikipedia.org/wiki/File:Fenouil.jpg (in the public domain)