Can Pizza Be Part of a Healthy Diet? Papa John's Nutrition Information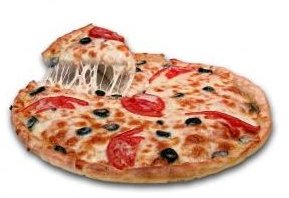 Americans have a love affair with Pizza. t has been estimated Each man, woman and child in America eats an average of 46 slices (23 pounds) of pizza a year> considering that any slice of pizza can have any where from 120 to 280 calories and that people usually eat more than 2 or 3 slices then it can be seen that Pizza may be not a good choice for healthy living. Add to this, the fact that pizza is usually loaded with high fat toppings (high fat cheeses, pepperoni, sausage, etc) and then you can see why pizza my be a bad choice for healthy eating.
Papa John's is one of the Big Three traditional Pizza Restaurant chains. Although there are many mom and pop places all over the place, Papa John's is one of the main places thought when someone want to have a slice of pizza. Let's examine nutritional information on Papa John's Restaurant food products.
Papa John's Nutrition Information
A slice of original crust pizza (called "The Works" and having as toppings pepperoni, ham, spicy Italian sausage, fresh-sliced onions & green peppers, gourmet baby portabella mushrooms and ripe black olives) served at Papa John's has 210 calories (8'' pizza). If you choose a 16'' pizza slice then you will ingest 350 calories. Almost half of the calories of those slices of pizza come from fat. Having 9 and 14 g of fat respectively. This is not a good choice for a meal especially if you will eat more than 1 slice of pizza.
You could think that you could reduce calorie and fa intake if you go for a vegetable pizza at Papa John's. But that is not the case. For example a Garden pizza slice (Fresh-sliced onions and green peppers, baby portabella mushrooms, black olives and fresh-sliced Roma tomatoes) has 180 calories per 8'' slice and 300 per 16'' slice. A Spinach Alfredo Pizza slice have similar calories counts.
One thing that may help people if they are trying to reduce calorie intakes and want to eat at Papa John's is to choose the thin crust pizza instead of the original crust pizza. Although the calories count difference is not impressive (a slice of 14'' original crust Alfredo spinach has 230 calories while the thin crust version has 190) thin crust pizza have less calories. So choose thin crust to reduce calories count.
Is it Possible to Eat Healthy at Papa John's?
Unfortunately, Papa John's is not a good choice for healthy eating. Papa Joh'ns menu includes only Pizzas (and Bread Sticks, another high calorie product) . Calories count and fat contents are high. So if you are trying to reduce weight or even just trying to stay healthy you will have to consider other options. Perhaps once in a while you could have only one slice of Pizza. This way you will not be ingesting that much calories but fat content is definitely high in Papa John's pizza products.
Sources:
Perfecting pizza?Perfecting pizza? BakingBusiness.com, June 30, 2009 by Eric Schroeder https://www.bakingbusiness.com/News/News%20Home/Trends/2009/6/Perfecting%20pizza.aspx
Papa John's Nutrition Information. https://www.papajohns.com/menu/nutritional_info.shtm
Image Credits:
Image by Illco (www.sxc.hu: https://www.sxc.hu/photo/1196125)