Are There Natural Remedies for PMDD?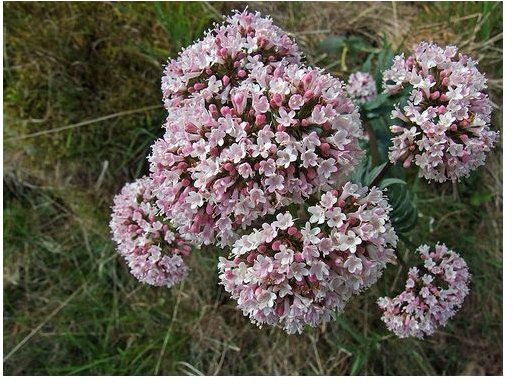 Treating PMDD
As a more severe form of PMS, characterized by symptoms that are intense enough to disrupt normal living, PMDD is a recently categorized condition. Treatment for premenstrual dysphoric disorder is therefore in its developing stages as well. Conventional medicine attempts to correct the drastic mood changes, anxiety, fatigue, depression, and physical changes with drugs, including antidepressants, anti-anxiety drugs, synthetic hormones, and diuretics. The FDA has so far approved a handful of prescription medications for PMDD — Sarafem, Paxil CR, Zoloft, and Yaz.
There are of course side effects with using prescription drugs to suppress symptoms. You can talk to your doctor about trying natural remedies for PMDD such as diet, exercise, stress-relief techniques, and herbs as an alternative. Using natural medicine to address premenstrual dysphoric disorder is a much more involved process than simply taking a pill. These remedies attempt however, to return the body to a state of balance so the hormone shifts during the menstrual cycle are not as severe, therefore controlling the symptoms of PMDD through improving well-being.
Exercise
As simple as it may sound, regular aerobic exercise is a remedy for both PMDD and PMS. In fact, according to Facts for Health, a resource site of the Madison Institute of Medicine, exercise is highly recommended by PMDD experts. Physical activity has several benefits for the body and for the menstrual cycle. It increases blood circulation, encourages the removal of waste such as toxins and excess hormones through sweating, and increases levels of endorphins that are produced by the brain. Try walking, running, swimming, or biking. Add an aerobics, yoga, or pilates class to your schedule. Join a local softball or soccer league. If you want to alleviate PMDD naturally, regular exercise is a powerful tool.
Diet
What you eat has a huge effect on your body. Consuming a diet of processed foods, heavy on the meat, dairy, and white flour products is going to inevitably lead to imbalance and health problems. Eating a diet that is high in fresh fruits and vegetables, whole grains, nuts, seeds, and legumes, you are supplying your body with the nutrients that it needs in order to thrive.
Diet can even affect hormone levels in the body. Eating plenty of soy foods and cruciferous vegetables for example can help reduce a build-up of estrogen. Eating too many carbohydrates and sugar can cause insulin resistance, which leads to weight gain. Higher stores of fat lead to higher levels of estrogen.
Eat a well-balanced diet and consider supplementing with a high-quality multi-vitamin to help treat PMDD naturally.
Stress-Relief Techniques
Stress reduction is another technique for naturally relieving the symptoms associated with the menstrual cycle, whether they are the more tolerable PMS symptoms or the more severe PMDD symptoms. Harvard studies have shown that women who meditate twice a day for about twenty minutes showed a 57 percent improvement in PMS symptoms. Trying techniques such as yoga, tai-chi, meditation, or even going for a walk and clearing your mind every day, can help to reduce stress and relieve exhausted adrenal glands.
Beneficial Herbs
There are herbs which can benefit women who suffer from PMDD. While these plants are generally safe, be sure to talk to your doctor before using herbal medicine to treat a condition, especially if you are already taking any prescription medications. Beneficial herbs include:
Wild yam contains natural progesterone. There are no known negative side effects, although as this herb does balance female hormones, it should be avoided if pregnant, nursing, or if you have a hormone-sensitive condition such as breast or uterine cancer.
Dandelion can be safely used to address water retention.
Valerian root can be taken to treat the nervous system and relieve the anxiety, mood swings, and tension from PMDD.
Burdock root helps to cleanse the body of waste, including estrogen build-up.
Natural remedies for PMDD can be extremely helpful for some women. Eating a healthy diet, exercising, and addressing stress with safe,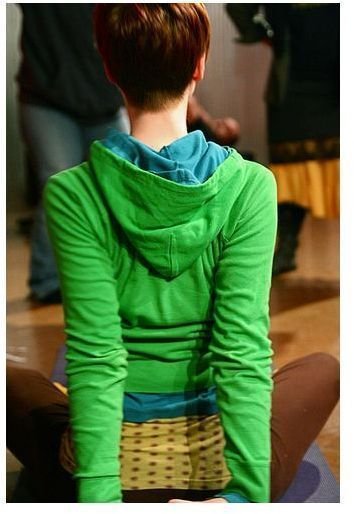 beneficial techniques such as meditation and yoga is only going to improve overall well-being, increase your energy levels, and improve your psychological well-being. Herbs potentially have much to offer as well, just make sure you talk to a health care professional who is knowledgeable about herbal medicine, or to your own doctor.
References
PMDD Facts for Health https://pmdd.factsforhealth.org/treatment/psych\_beh.asp
Holmes, Marcy. "PMS and PMDD — natural solutions." (Women to Women) https://www.womentowomen.com/menstruation/understandingpmsandpmdd.aspx
Page, Linda. "Healthy Healing: A Guide to Self-Healing for Everyone, 11th Edition" (Traditional Wisdom, 2003).
Balch, Phyllis A. "Prescription for Nutritional Healing." Fourth Edition (Penguin Books, 2006).
Hoffmann, David. "The Complete Illustrated Holistic Herbal: A Safe and Practical Guide to Making and Using Herbal Remedies." (Element Books, 1996).
photo by Steven DePolo (CC/flickr) https://www.flickr.com/photos/stevendepolo/3279915918/
photo by NZ Willowherb (CC/flickr) https://www.flickr.com/photos/willowherb/4868894112/
Disclaimer
Please read this disclaimer regarding the information contained within this article.