Natural Treatment for Brittle Nails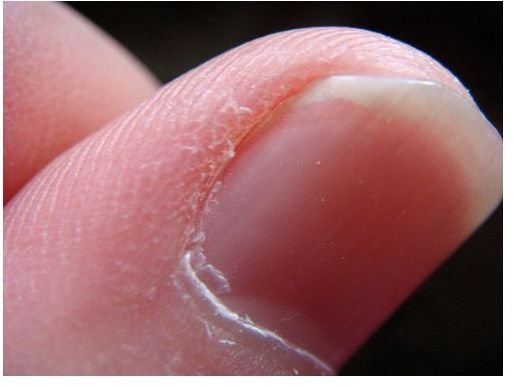 The Nails Are Windows to Our Health
Strong, beautiful nails are a sign of good health. On the other hand, common problems such as dry, brittle nails, are an early warning sign of health problems. A lack of certain nutrients, such as vitamin A, calcium, and B vitamins can cause dry, fragile nails. Fraying, peeling nails may also signify poor circulation or thyroid problems. To treat dry, splitting nails naturally the most important step to take is to address nutrition. You can also use a natural treatment for brittle nails such as a nourishing soak.
Diet and Nutrition
What foods can you eat to improve the quality of your nails naturally? First, focus on good sources of protein, such as nuts, legumes, soy, eggs, and fish. Second, use fresh fruits and vegetables for about half of the diet for optimal nail health. Fruits and vegetables supply the necessary vitamins, minerals, and enzymes that the body needs for healing and the healthy regeneration of cells. Silica and sulfur are particularly important, making the cruciferous vegetables, sea greens, and fish essential. Biotin, which is found in whole grains, brewer's yeast, and soy is another important nutrient for treating nails. Essential fatty acids are all important for keeping nails nourished and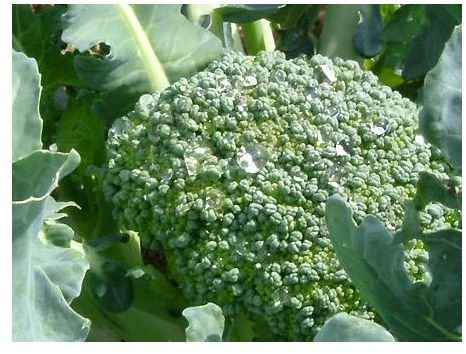 preventing dryness. Nuts, seafood, seeds, and nutritional oils such as flax seed, borage seed, hemp seed, and black currant seed oil are all great sources.
The following supplements are beneficial for nail health:
Biotin
Calcium, magnesium, and vitamin D taken together
Vitamin A
Silica
Vitamin B complex
Black currant seed, borage, or evening primrose seed oil
Useful Herbs for Nail Health
Another treatment method for dry, brittle nails is to use herbs. An easy and enjoyable remedy is a cup of oatstraw tea once a day. Oatstraw is rich in nutrients, particularly silica, which is necessary for strong hair, bones, and nails. This herb is also calming and has a gentle, sweet taste. Horsetail is similar to oatstraw in that it is rich in nail-strengthening nutrients.
Other beneficial herbs to add to the diet for the added nutrients include burdock root, dandelion, and yellow dock. Rosemary and sassafras can help with poor circulation. You can drink a tea of any of these herbs by steeping two teaspoons of dried herbs in one cup of boiling water for ten minutes. They can also be taken in tincture or capsule form.
Natural Nail Soaks
To treat brittle nails naturally you can soak your nails in a number of different nourishing solutions. A strong infusion of oatstraw tea or kelp tea can be used. Soak nails for ten to twenty minutes daily. Apple cider vinegar is also beneficial, as well as warm olive oil.
A traditional remedy for nail restoration is a mix of equal part of honey, avocado oil, and egg yolk and a pinch of salt. This mixture should be rubbed onto nails and cuticles, left on for about half an hour and then rinsed off. This treatment is meant to be done daily for about two weeks.
Using a natural treatment for brittle nails is a great way to transform dry, peeling, or lackluster nails into beautiful, healthy ones. Also, by using nutrition through diet, supplements, and herbs, you can use your transforming nails as a signal of your transforming well-being.
References
Page, Linda. "Healthy Healing: A Guide to Self-Healing for Everyone, 11th Edition" (Traditional Wisdom, 2003).
Balch, Phyllis A. "Prescription for Nutritional Healing." Fourth Edition (Penguin Books, 2006).
photo by Dion Gillard (CC/flickr) https://www.flickr.com/photos/diongillard/951255448/
photo by Wanko (CC/flickr) https://www.flickr.com/photos/wanko/466686/
Disclaimer
Please read this disclaimer regarding the information contained within this article.