Origins and Properties of Hyssop Essential Oil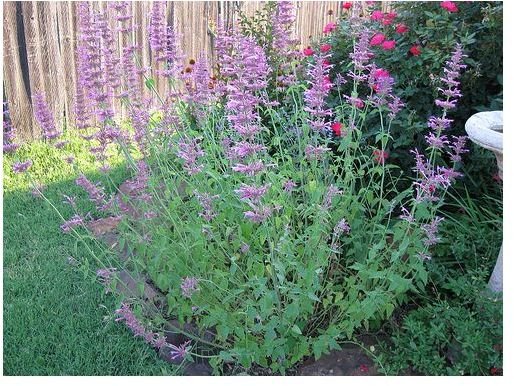 Hyssop essential oil is steam distilled from the Mediterranean plant, Hyssopus officinalis. Both the leaves and the bluish-purple flowers of the plant are used for its medicinal properties. The hyssop shrub was once called the ezob, which is a Hebrew word meaning 'holy herb'. It was renowned in ancient times for purifying the human body of illness, useful for the plague, leprosy, and for warding off lice.
Today hyssop oil is one of the less-frequently used essential oils, although it does have plenty of health benefits to offer modern man. It is more expensive than more common aromatherapy oils, which can be used for many of the same purposes, such as lavender, eucalyptus, and rosemary. Regardless, hyssop does play a unique role as one of the most powerful anti-viral oils.
Basic Characteristics
This essential oil has a warm, sweet aroma. It is slightly spicy with herbal notes as well. Hyssop blends very well with clary sage, geranium, melissa, orange, and angelica essential oil. Some of the active compounds in hyssop oil include pinenes, camphene, sabinene, myrcene, limonene, pinocamphone and myrcene.
Health Benefits
What are the healing benefits of this ancient aromatherapy oil? Hyssop is ideal for both respiratory infections and balancing the female reproductive system. A powerful cleansing oil with nervine properties it can also be used as a general tonic for well-being.
Why respiratory infections? Because its aroma molecules are potent anti-viral, anti-bacterial compounds. Using hyssop is a safe, natural remedy for treating and preventing all types of infections such as the common cold and influenza. It also has anti-spasmodic properties

which are useful for quelling incessant coughs. Hyssop oil's expectorant properties are good for encouraging the release of mucus from the respiratory tract.
You can also use this essential oil to help balance the menstrual cycle and to relieve PMS symptoms. It will reduce water retention, menstrual cramps, and fatigue.
A nervine, it is good for calming anxiety and stress. It helps you feel alert and relaxed at the same time. Using over time it will improve the well-being of the nervous system.
How to Use
There are many easy ways to use essential oils. Add a few drops to a bowl of hot water and inhale for a quick and simple remedy for coughs, stress, and fatigue. Use a nebulizer for a potent medicinal effect; nebulizing is the most effective method for retaining the healing properties of the aroma molecules. To relieve anxiety, to treat infections, and to improve mental well-being, try bathing in hyssop essential oil. Add ten drops to a cup of milk and add to bath water.
Because of its pinocamphone content, hyssop should not be used by pregnant women or anyone who has epilepsy. It is not known to cause any irritation, although when using for the first time be sure to test a small amount to make sure you do not have an allergic reaction. Also, if on medication or if you have any serious medical conditions, talk to a doctor before using any essential oils just to be on the safe side.
Hyssop oil has a beautiful aroma and quite remarkable healing properties. While it may not be as easy to find as other essential oils, it is worth the extra effort in expense.
References
The Ananda Apothecary <https://www.anandaapothecary.com/aromatherapy-essential-oils/hyssop-essential-oil.html>
Esoteric Oils <https://www.essentialoils.co.za/essential-oils/hyssop.htm#Chemical%20composition>
Organic Facts <https://www.organicfacts.net/health-benefits/essential-oils/health-benefits-of-hyssop-essential-oil.html>
photo by: Lemon Meringue Pie (CC/flickr) <https://www.flickr.com/photos/kmansfield/3626431224/sizes/m/in/photostream/>
photo by: Itinerant Trader (CC/flickr) <https://commons.wikimedia.org/wiki/File:HyssopEssentialOil.png>
Disclaimer
Please read this disclaimer regarding the information contained within this article.