Bath Salts for Diaper Rash: A Simple Way to Soothe Your Baby's Skin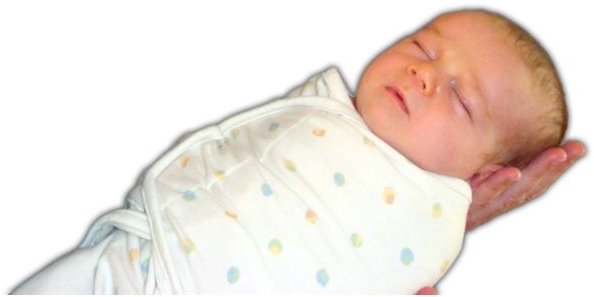 Diaper rash is a form of dermatitis or inflammation of the skin. Diaper rash is most commonly caused by wetness, chafing, allergic reactions or infections. The appearance of diaper rash varies, ranging from mild with a diaper area that looks red and puffy, to extensive, with tender bumps and scaly red patches extending past the diaper area.
Types of Diaper Rash
One of the most common causes of diaper rash is the friction from wet diapers rubbing your baby's sensitive skin. This type of rash usually appears red and shiny on the exposed areas.
If the skin in your baby's diaper area is irritated by feces, urine or cleaning agents, the rash generally appears red in the irritated areas, but normally does not appear in the folds of the skin.
Allergic reactions to diapers, wipes, soaps, laundry detergents or lotions can cause diaper rash. This rash usually has easily identifiable areas of redness. In rare cases a skin-patch test may need to be done to determine the cause.
A candidal infection or yeast infection is another common cause of diaper rash. Candida is a fungal organism that is usually found in warm, moist areas such as the mouth or diaper area. This type of rash often occurs after the use of antibiotics. A rash caused by a candidal infection usually has a bright, beefy red appearance and occurs in the folds of the skin. This type of rash may require a prescription cream to heal it.
Treatment Using Bath Salts for Diaper Rash
Using bath salts for diaper rash is a simple and relaxing way to help treat your baby's diaper rash. Epsom salts contain magnesium sulfate and when used in a bath, the skin absorbs the magnesium sulfate. As your baby soaks in the soothing water, the skin begins to soften and the irritation of the rash subsides.
Begin by filling your baby's tub with warm water. Add approximately 1/4 cup of Epsom salts per 5 gallons of water. Dissolve the salt thoroughly into the water. Let your baby soak for 15 to 20 minutes each day. Another option is to make a solution using half sea salt and half Epsom salts. Do not let your baby soak longer than 20 minutes daily. Spending too much time in the bath may further dry your baby's skin and prolong the rash.
Once your baby is out of the bath, carefully dry the irritated area with a soft cloth. Apply petroleum jelly or zinc oxide to the rash as needed. Change your baby's diaper frequently, try using cloth diapers, and avoid using wipes. Leave your baby's diaper off whenever possible to keep the area dry and help it heal.
If your baby's rash does not begin to respond to treatment after 4 to 7 days, a pediatrician should be consulted to check for a more serious type of rash. If your baby is in severe pain or if the rash is spreading rapidly with a fever, seek immediate medical attention.
Disclaimer
Please read this disclaimer regarding the information contained within this article.
References
National Institutes of Health – Rash child under 2 years - https://www.nlm.nih.gov/medlineplus/ency/article/003259.htm
Epsom Salt Council - https://www.epsomsaltcouncil.org/health_benefits.htm
Image Courtesy of: WikiMedia Commons - Azoreg