Simple & Inexpensive Homemade Anti Wrinkle Creams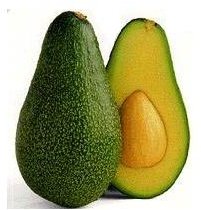 Wrinkles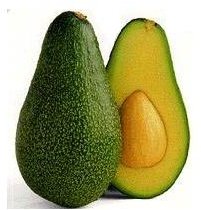 Wrinkles (creases in the skin) can take years to develop so it can take time to smooth them out. Common causes include aging changes in skin, sun exposure, smoking, and genetics. You can not do anything about aging or genetics but you can avoid smoking, limit sun exposure, and use one of these simple homemade creams made from all natural ingredients.
Homemade Anti-Wrinkle Creams
Beeswax
Melt 2 tablespoons of beeswax over low heat. Mix the melted beeswax with 4 tablespoons of apricot extract, 2 tablespoons of almond oil, and 1 tablespoon of lemon juice. Refrigerate for at least 2 hours before applying it to the skin.
Whipping Cream & Honey
Vigorously mix 2 tablespoons of heavy whipping cream and 1 teaspoon of honey. Gently massage the mixture over the wrinkles, leave it on for at least 30 minutes (the longer the better), and rinse off with tepid water. Do this once a day.
Sweet Cream & Egg
To help smooth out little wrinkles around the eyes, mix enough sweet cream with an egg white, apply the mixture, leave it on for 30-60 minutes, and rinse off with tepid water. Do this at least 4 times a week.
Lanolin
Using a double-boiler, melt 1 tablespoon of lanolin. Once melted, stir in 2 teaspoons of sweet almond oil. When blended well, add 2 teaspoons of water. Remove from the heat and let the mixture cool. Stir in 2 teaspoons of cod liver oil. Apply this anti-wrinkle cream to your face in the morning and at night. Unused cream should be stored in a closed container and kept in the refrigerator.
Olive Oil & Strawberries
Mix 2 tablespoons of mashed strawberries, 1 tablespoon of olive oil, 1 tablespoon of coconut oil, 1 tablespoon of vegetable oil, and 2 drops of vitamin E oil. Massage the mixture onto your skin for 5 minutes and rinse off with water.
Avocado & Almond Oil
This is another excellent cream that is especially helpful for wrinkles around the eyes. Mash 3 slices of avocado (be sure the avocado is ripe - it should feel soft to your touch when lightly squeezing) then mix with 5 drops of almond oil. Apply and leave on for about 15 minutes. Rinse with warm water.
Before applying any of the above creams, you should start with a small area to test for any possible allergies. If you see no reactions after a few hours, it should be safe to apply to a large area. If you get any cream in your eyes, flush them thoroughly with water.
Homemade anti-wrinkle creams can be fun to make, are inexpensive compared to many commercial creams, and are safer (and much cheaper) than procedures such as botox, chemical peels, and face-lifts. Because of this, it is definitely worth giving them a try.
Sources Used
Joan Wilen and Lydia Wilen, Bottom Line's Healing Remedies (2006)
Homemade Anti Wrinkle Creams - https://www.edubook.com/homemade-anti-wrinkle-creams/19611/
Homemade Wrinkle Cream - https://www.savvyhomemade.com/homemade-wrinkle-cream.html
Photo Credit
Avocado picture in the public domain.
Disclaimer
Please read this disclaimer regarding the information contained within this article.