Butterbur for Migraines: How Using the Butterbur Root Extract for Migraine Headaches May Help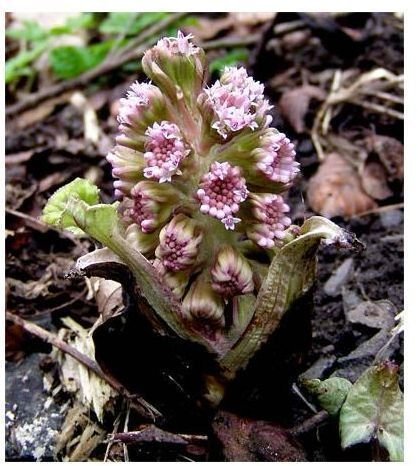 Butterbur, also known as coltsfoot, has active compounds including flavonoids, mucilage, pyrrolizidine alkaloids and tannin. A plant common in England and Europe, butterbur has been used by Europeans and Chinese for centuries to treat coughs due to colds and wheezing. According to Holistic Online, butterbur has expectorant, anti-spasmodic, emollient and diuretic properties, among others. It can be consumed as an infusion, tincture or capsules.
Studies
Studies show that butterbur is an effective treatment and prevention remedy for migraines. The Bastyr Center for Natural Health cites a study published in Neurology (2004;63:2240–4), which concludes that butterbur can reduce the frequency of migraine headaches. Butterbur's possible anti-inflammatory properties can stop blood vessels from constricting–a phenomenon associated with migraine onset.
The random clinical trial reported in Neurology (2004;63:2240–4) suggested that butterbur root extract may be an effective remedy for migraine prevention. Dr. Andrew Weil cites the same study: "Patients who took two 75 mg tablets of butterbur extract cut headache occurrence by an average of 48 percent (compared to 26 percent among patients who received a placebo.)" Dr. Weil further recommends extracts free of pyrrolizidine alkaloids (PAs), which are toxic to the liver.
Migraines
Migraine headaches are complex and have multiple classifications. Sufferers experience migraines and respond to treatment and prevention in individualized ways. Some respond well to standard prevention methods, medications originally developed for other ailments, such as cardiovascular diseases, depression or seizures.
New medications to treat migraine pain appear from time to time. As with most remedies, these traditional approaches are accompanied by potentially serious side effects, including rebound migraines. Some migraine pain medications can have a negative effect on the vascular system. Some medications simply do not work. Migraineurs can feel trapped by migraines.
Though butterbur offers a light on the horizon, it is not without serious side effects. Butterbur's toxicity has caused liver damage in some reported cases. Conversely, butterbur offers a promise of prevention to some migraine sufferers. For migraineurs, prevention is the Holy Grail.
The Bottom Line
Butterbur for migraines has hopeful early results and reports. However, migraine sufferers and herbalists should proceed cautiously. All of the usual precautions should be considered. Especially of concern is the possibility of liver damage. Ask a health care professional about the safety of butterbur, given ones medical history. Consult a reputable herbalist. Purchase butterbur that is free of PAs (pyrrolizidine alkaloids). Consider migraines holistically and continue to monitor triggers. Track migraine progress. Note changes in severity and frequency. Consider changing to an anti-inflammatory diet.
Other natural treatment methods for migraines include acupressure, nutritional supplements, homeopathy and other methods.
Disclaimer
Please read this disclaimer regarding the information contained within this article.
References
Holistic Online: https://www.holisticonline.com/Herbal-Med/_Herbs/h221.htm
Bastyr Center For Natural Health: https://bastyrcenter.org/content/view/424/
Weil: https://www.drweil.com/drw/u/QAA400327/Do-Migraines-Change-Your-Brain.htm
Photo credit: Wikimedia Commons under Attribution-ShareAlike 3.0