Why Take a Peppermint Oil Bath?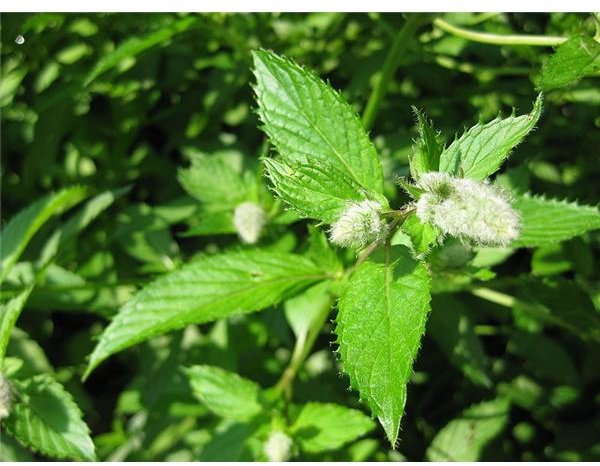 Why Peppermint?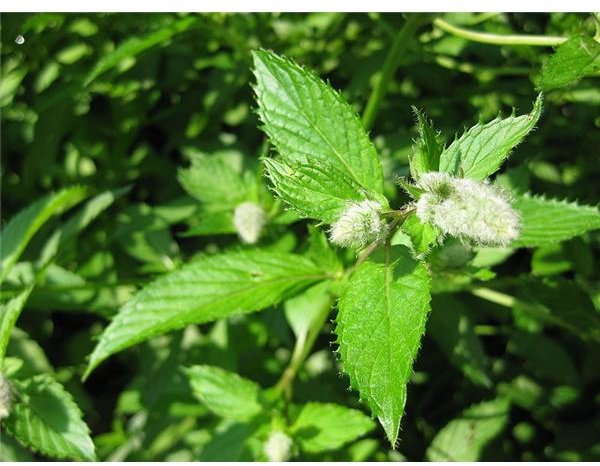 Peppermint essential oil not only has a cool, refreshing smell but it also has beneficial properties for the body. Add a few drops to warm bath water and you have a restorative aromatherapy bath that benefits both the body and the mind.
What are the benefits of a peppermint bath? Peppermint acts as a mental stimulant, invigorating the mind while also inducing a sense of calm. This is wonderful for relieving stress and fatigue and easing depression. It has anti-spasmodic and analgesic properties, soothing tired and sore muscles and aching joints. Peppermint is helpful for digestion and soaking in a bath can ease minor stomach problems such as gas and a nervous stomach. It reduces congestion and is excellent for sinus problems. The essential oil is also helpful for improving circulation and relieving headaches.
How to Make a Revitalizing Bath
Making a bath with peppermint oil is easy. There are many natural bath additives that you can use to enhance your bathing experience. To make a basic mint bath use eight drops of peppermint essential oil. Add to a cup of water or milk and add to warm bath water right before getting in. Soak for 20 minutes.
For a more moisturizing bath use 1 teaspoon of jojoba oil or almond oil as a carrier instead of water or milk. Add the essential oil to the oil and then swirl into the bath water.
For a more cleansing bath add 1 to 2 cups of Epsom salt. This combination is helpful for detoxing, improving circulation and easing sore muscles. After this bath be sure to allow yourself several minutes to relax and recover from the detoxification. Drink a glass of water or juice.
Blending with Other Essential Oils
Peppermint oil works very well on its own to create an enjoyable bathing experience. It also blends well with eucalyptus oil for sore muscles, painful joints and congestion. It works well with both lavender and rosemary oil for headaches and mental fatigue. Blend with marjoram essential oil for anxiety, depression and pain relief. Use eight drops in total of whatever essential oil combination you choose to use.
A peppermint oil bath is a soothing experience at the end of the day. It will relieve aches and pains, reduce congestion and minor digestive issues (although do not take a hot bath on a full stomach), melt away stress and have a general restorative effect on the body and mind. Peppermint is non-toxic but it can be irritating for sensitive skin. Be sure to only use a small amount. Talk to your doctor before taking an aromatherapy bath if you have heart problems. Peppermint essential oil should be avoided during pregnancy.
References
Balch, Phyllis A. "Prescription for Nutritional Healing." Fourth Edition (Penguin Books, 2006).
Esoteric Oils. Peppermint. https://www.essentialoils.co.za/essential-oils/peppermint.htm
photo by Gurkan Sengun/flickr
Disclaimer
Please read this disclaimer regarding the information contained within this article.