Avocado Oil Benefits for Good Health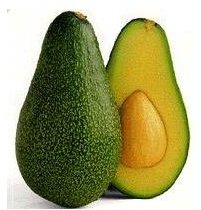 Avocado Oil
The composition of avocado oil closely resembles olive oil. Both are rich in monounsaturated fats (fats that are good for your health), are very low in saturated fat, and have no cholesterol.
Avocado oil is derived from the pulp of fresh avocados. Although the avocado is a fruit, its oil is categorized as a vegetable oil. It has a greenish color, has a higher viscosity than olive oil, and smells similar to artichokes and celery. It is packed with nutrients and the benefits are many.
Nutrients
One tablespoon (14 grams) of avocado oil has 124 calories, 14 grams of fat, 2 grams of saturated fat, 9.9 grams of monounsaturated fat, 1.9 grams of polyunsaturated fat, 134 milligrams of omega 3 fatty acids, and 1754 milligrams of omega 6 fatty acids. Besides being loaded with healthy fats, it is also rich in potassium and vitamins A, C, and E.
Avocado Oil Benefits
Heart Health
Oleic acid, a monounsaturated fat in avocado oil, can help reduce bad (LDL) cholesterol levels, potassium can help regulate blood pressure, and vitamin E (a powerful antioxidant) can protect blood vessels by removing free radicals. Adequate amounts of these nutrients can help prevent atherosclerosis and hypertension, thus lowering ones risk of heart disease.
Skin
Avocado oil is exceptionally beneficial to the skin, including troubled, sensitive, and aging skin. It has a wonderful moisturizing effect that can help rejuvenate the skin. It has strong ultraviolet absorption properties and greatly increases collagen production in the skin which can slow the aging process. This can help reduce the appearance of wrinkles, fine lines, and age spots. Besides maintaining healthy skin, avocado oil can also help speed up the healing process of cuts and wounds because of the antibacterial properties it has. It makes an excellent remedy for skin disorders such as psoriasis and eczema.
Tips
For internal use:
You can substitute avocado oil (in equal amounts) with other oils, melted butter, or melted margarine.
To make a delicious avocado oil vinaigrette dressing, combine 3/4 cups of avocado oil, 1/4 cup of white wine vinegar, 1 teaspoon of Worcestershire sauce, 1 teaspoon of dry mustard, 3 cloves of garlic (crushed), 1 teaspoon of sweet basil, 1 teaspoon of oregano, 1 teaspoon of rosemary, 1 teaspoon of freshly ground black pepper, and 1/2 teaspoon of salt in a jar with a lid. Shake thoroughly and refrigerate for at least 2 hours before serving.
For external use:
When used externally, avocado oil penetrates the skin deeply (more than other oils). It is a common carrier oil with essential oils and when combined with the right oils, it can be used to give a relaxing massage or to treat certain skin conditions. You can also get avocado oil benefits when added to bath water.
Sources Used
Avocado: https://www.ageless.co.za/herb-avocado.htm
Avocado Oil | Healthy Food of the Day: https://www.answerfitness.com/214/avocado-oil-healthy-food-day/
Avocado Oil Vinaigrette Recipe: https://www.grouprecipes.com/49917/avocado-oil-vinaigrette.html
Photo Credit
Avocado image in the public domain.
Disclaimer
Please read this disclaimer regarding the information contained within this article.