Learn About the Benefits of Peanut Butter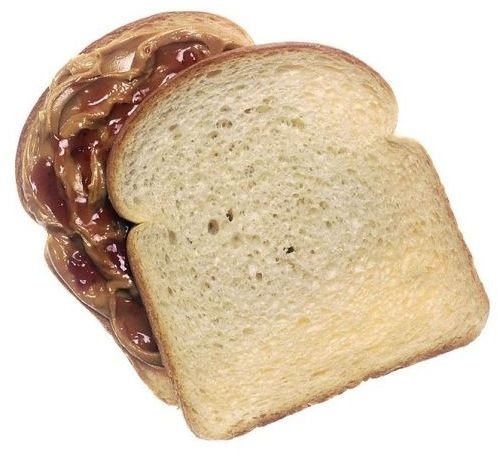 Benefits of Peanut Butter
**
Monounsaturated Fats
Despite being high in calories and fat, peanut butter offers many health benefits (do not buy peanut butter containing hydrogenated oils). The majority of fats in peanut butter are monounsaturated fats (good fats). Monounsaturated fats can help in weight loss, reduce belly fat, lower cholesterol levels, and reduce ones risk of heart disease, stroke, and breast cancer.
Fiber
Peanut butter is high in fiber. Benefits of fiber include maintaining healthy bowels, promoting weight loss, reducing cholesterol, controlling blood sugar levels, and helping in the prevention of cancer, particularly colon cancer.
Protein
Protein serves many functions in the body that are essential to life, including building new tissue and replacing worn-out cells. A diet high in protein is especially helpful when treating wounds.
Resveratrol
Resveratrol is another benefit of peanut butter. It can help the heart by preventing damage to cells and help prevent cancer by destroying cells. Resveratrol has anti-microbial properties that ward off bacteria, viruses, and fungi. It may also help prevent inflammation, diabetes, and neurodegenerative diseases.
Other
Peanut butter is a very good source of vitamin E, a powerful antioxidant, and niacin. Other nutrients include vitamin B3, iron, folate, and magnesium.
Make Your Own Peanut Butter
Put 1 cup of roasted peanuts, 1 1/2 teaspoons of peanut oil, and 1/4 teaspoon of salt in a blender or food processor. Blend until smooth and spreadable.
If you wish to sweeten your peanut butter, add small amounts of honey until tasty. If you use honey, do not give to a child under the age of 1.
Store your peanut butter in the refrigerator. Stir before serving if the oil separates.
Peanut Butter Smoothie
To enjoy the benefits of peanut butter, try this delicious and healthy smoothie:
In a blender, puree 1/2 cup of nonfat plain yogurt, 1 banana, 4 strawberries, 2 tablespoons of peanut butter, and 10 ice cubes until smooth.
Photo Credit
Image courtesy of the United States Department of Health and Human Services (in the public domain)
Disclaimer
Please read this disclaimer regarding the information contained within this article.