Health Benefits of Kale | Kale Juice Recipes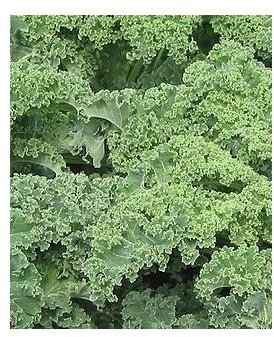 Kale
Kale is a form of cabbage that belongs to the Brassica family. It is highly nutritious, has powerful antioxidants, and offers many health benefits.
Kale is rich in vitamin K. One cup (boiled) has 1062.10 mcg (1327.6% of the daily value). Because of this, individuals who take anti-coagulants, like warfarin, should avoid this food. Kale is also an excellent source of vitamin A (192.4%) and vitamin C (88.8%).
Other nutrients in kale include vitamin B6, riboflavin, thiamine, niacin, folate, manganese, calcium, potassium, iron, magnesium, protein, dietary fiber, and omega 3 fatty acids.
Health Benefits of Kale
Cancer
Kale contains sulforaphane, an organosulfur compound that has anticancer properties. It is formed when kale is chopped or chewed. Sulforaphane helps detoxify cancer-causing chemicals. Many studies suggest kale (and other cruciferous vegetables) can help lower ones risk of a variety of cancers, including colon, lung, ovarian, bladder, and breast. According to a study published in the Journal of Nutrition (2004), sulforaphane helps stop the proliferation of breast cancer cells.
Eyes
Kale is an excellent source of carotenoids, mostly lutein and zeaxanthin. These carotenoids protect the eyes from excessive exposure to UV light. Eating kale can benefit ones health by decreasing their risk of developing cataracts and macular degeneration eye disease.
Bones
One cup of boiled kale has 93.6 mg of calcium. That is 9.4% of the daily recommended value. Unlike dairy products, kale is low in calories (36.4 calories in one cup), free of saturated fats, and is not a highly allergenic food.
Other health benefits include:
removing toxins from the body
improving the immune system
promoting and maintaining weight loss
helping in the prevention of constipation, atherosclerosis, and high blood pressure.
Kale Juice Recipes
Enjoy the many health benefits of kale with the following juice recipes:
• 5 kale leaves, 3 carrots, 1 orange
• 6 kale leaves, 1 celery stalk, 1/2 pineapple, 1" ginger root
• 2 cups kale, 1 cup spinach, 2 cups parsley, 3 celery stalks, 1 cucumber, small amount of garlic and/or ginger (optional)
Photo Credit
Image courtesy of https://en.wikipedia.org/wiki/File:Boerenkool.jpg
Disclaimer
Please read this disclaimer regarding the information contained within this article.
This post is part of the series: Other Healthy Vegetables
Health benefits of vegetables.