Alternative Holiday Gifts Just For Men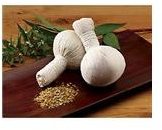 Holiday Gifts Just for Him
Christmas is a good time to share the gift of natural healing and alternative health gifts with the men in your life. Often, at this time of year many gifts that men receive range from electronics to ties and socks. So, why not help him take a break from life in the fast lane and spend some time focusing on creating a healthy mind and body through alternative methods?
Here we are going to take a look at four different ways that you can give the gift of natural healing and alternative health to the guys.
Check out more alternative gift ideas for the holidays through Green Holiday Ideas for Christmas and Unique Christmas Gifts for In-Laws.
Thai Herbal Therapeutic Treatment
Gaiam has a therapeutic treatment to relax those tight and tired muscles. The Thai Herbal Therapeutic Treatment is an herbal ball that includes ginger, sweet basil and lemongrass wrapped in muslin. Heat the ball up in hot water or the microwave and apply to those tense shoulders and back muscles that often affect men's ability to move pain free. The ball has an added bonus in that it can be used to relieves sinus pressure when those winter colds hit.
The herbal ball retails for $28.00 and can be purchased through their main web site at: www.gaiam.com
Classic & Organic Shaving Set for Men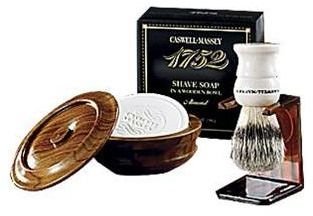 The Caswell-Massey Apothecary has carried natural grooming products since the 1700's. Their Classic Shaving Set for men includes organic 1752 Almond Shave Soap in a wooden bowl, a natural Badger and Bristle Brush and shave stand in a gift box. The organic Almond oil soothes the skin from the effects of shaving to give a gentle shave with optimal results.
This set retails for $37.50 and can be ordered through the their main web site at: www.caswellmassey.com
Massage Therapy Hair Brush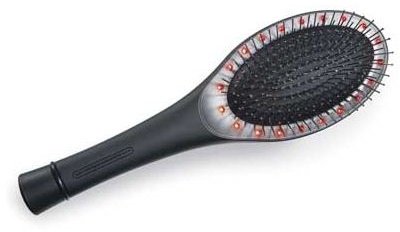 This hair brush from Sharper image is sure to be a hit as both a grooming and therapeutic scalp tool. The hair brush combines the technology of LED lights with gentle massage vibrations that act to relax the scalp and promote blood circulation.
Offered by the Sharper Image shop, this hair brush for men retails at $29.99 and can be purchased through their main web site at: www.sharperimage.com
Chakra Meditation for Men
The Oasis of Inner Light group has created a meditation CD just for men. The Chakra Meditation for Men CD is a guided meditation done by guru Mietha with a blend of contemporary and indigenous Australian music. The goal of this meditation is for men to be able to cleanse and balance their chakras in a twenty minute session.
This CD retails for $20.00 and is also available in MP3 format for $15.00 through CD Baby and can be ordered through their main web site at: https://cdbaby.com
*images provided by and © 2010 Gaiam, Inc., ©2010 Caswell-Massey and ©The Sharper Image.