What Is Sunburn?
Sunburn is a burn on your skin from ultraviolet (UV) radiation. Spending too much time in the sun or using other UV producing devices unprotected or without adequate protection can cause sunburn.
Types of Burns
First-degree: Skin is red, painful, and has minor swelling.
Second-degree: Skin is red, extremely painful, and blisters have formed. (or forming)
Third-degree: Skin is dry and looks white, brown, charred or leathery. Normally it is not painful because the nerves have been damaged. Skin around it probably has first and second-degree burns.
In order to treat your sunburn effectively, you can try these homemade sunburn relief remedies.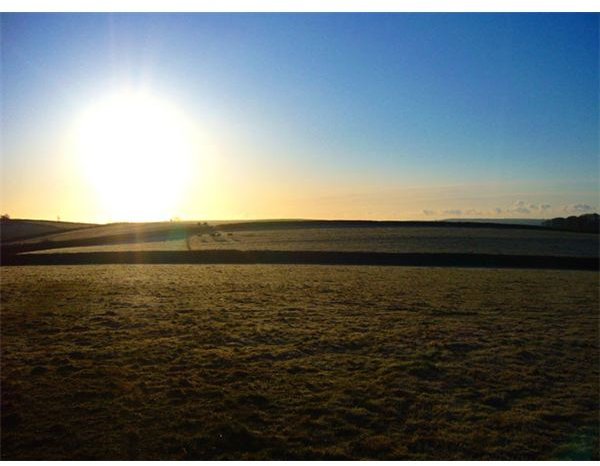 Homemade Sunburn Relief
Aloe Vera (antibacterial and anti-fungal): Aloe vera sap, gel, or juice can be applied directly to the sunburn.
Vitamin E (antioxidant): You can cut open vitamin E capsules or buy vitamin E gel. Both can be applied directly to the sunburned area.
White Cider Vinegar (antimicrobial): Soak a clean cloth in the vinegar and apply directly to the affected skin.
Lettuce (analgesic, sedative): Place lettuce in a pot and cover with water, boil for 15 minutes. Cool and drain keeping the water solution. A clean cloth soaked in the lettuce water can be applied directly to the sunburn.
Milk (soothing effect): Soak a clean cloth in the milk and place directly on the affected skin.
Potato (anti-fungal): Peel and grate a potato. The grated potato can be placed directly on the sunburn.
Black Tea (tannins, antioxidant): Make a large strong pot of black tea and allow to cool. Add to a bath or soak a clean cloth in it and apply directly on the skin.
Cucumber (soothing effect): Slices can be placed anywhere sunburned. Cucumber slices are especially soothing on the face.
Water: Be sure to drink plenty of water to replace what was lost and prevent dehydration.
Homemade sunburn relief methods can prove to be the most effective way to speed the healing process and relieve pain.
What NOT To Do For Sunburns
Never apply butter, or any other type of greasy cream to your burns. They will trap the heat in, and burning will continue.
Never try to pop blisters. Your body forms blisters to provide natural barriers that will allow the area to heal correctly.
Do not allow the skin to get dry. Try to keep it moist at all times. Dry skin causes the burn to be more painful.
With third degree burns you should seek medical attention.
Disclaimer
Please read this disclaimer regarding the information you have just read.