Learn How to Make Organic Aroma Sprays with Pure Essential Oils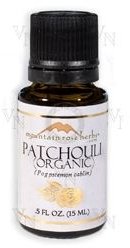 Aroma Sprays
Why spray?
The essential oils in aroma sprays can not only help freshen the air in a room, they can benefit ones health. When inhaled, nerve cells in the nose are activated which stimulate the brain, producing positive emotional and physical effects.
Why "organic" aroma spray?
Although there is no evidence that organic essential oils are better than non-organic oils, it is a fact that certified organic oils do not contain harmful chemicals. If the oils were to contain chemicals, these will counteract the benefits.
Buying Essential Oils
Read labels closely when buying essential oils. Do not buy "fragrance", "nature identical", or "perfume" oils because they are not pure. Buy from a reputable company because the term "pure" doesn't mean the oils are from quality crops. The oils should be stored in a dark colored glass container.
How to Make Organic Aroma Sprays
If using more than one oil, mix them together (normally in equal parts) in a small glass container.
Fill an 8 ounce colored glass bottle (with spray pump) with 7 ounces of spring water, 1 ounce of witch hazel extract (that is alcohol distilled), and 1 ml of essential oil (about 20 to 25 drops). Shake vigorously.
The witch hazel is necessary to prevent the oils from separating. However, if there is some separation, simply shake the bottle before use.
Label your bottle, including the oils used and the date it was prepared.
Keep out of direct sunlight.
Choosing Essential Oils
The following are conditions and essential oils that are used to help. Normally, more than one oil is used for the most benefits.
• Promote sleep: chamomile, ylang ylang, mandarin, geranium, sandalwood, and neroli
• Uplifting: bergamot, cypress, rosemary, sage, and lemongrass
• Alertness: peppermint, lemon, clove, and basil
• Stress and anxiety: chamomile, jasmine, lavender, ylang ylang, and sandalwood
• Depression: sweet orange, juniper, spruce, frankincense, and myrrh
• Low libido: jasmine, vanilla, patchouli, rose, and heliotrope
• Colds and flu: orange, ginger, tea tree, and bay laurel
• High blood pressure: marjoram, lavender, frankincense, and clary sage
Giving as Gifts
Organic aroma sprays make wonderful gifts. Decorate the bottle with ribbon, twine, or yarn and/or add images to the label.
Precautions
Keep the spray out of reach of children.
Do not overuse. Over use can cause problems such as nausea, headache, and/or general feelings of uneasiness. If you experience any of these symptoms, get fresh air.
Sources Used
Herbal Remedies Info: Aroma Spray Recipe - https://www.herbalremediesinfo.com/aroma-spray-recipe.html
Aloha Bay: Why Source Organic Essential Oils? - https://www.alohabay.com/people/source_organic_oils.html
Aroma Web: How to Buy Essential Oils - https://www.aromaweb.com/articles/howtobuyessentialoils.asp
Aromatherapy At Home: Health Safety When Using Aromatherapy Essential Oils - https://www.aromatherapy-at-home.com/healthsafetywhenusingaromatherapy.html
Photo Credit
Image courtesy of https://www.flickr.com/photos/[email protected]/3196565360/
Disclaimer
Please read this disclaimer regarding the information contained within this article.