Learn the Health Benefits of Red Clover Tea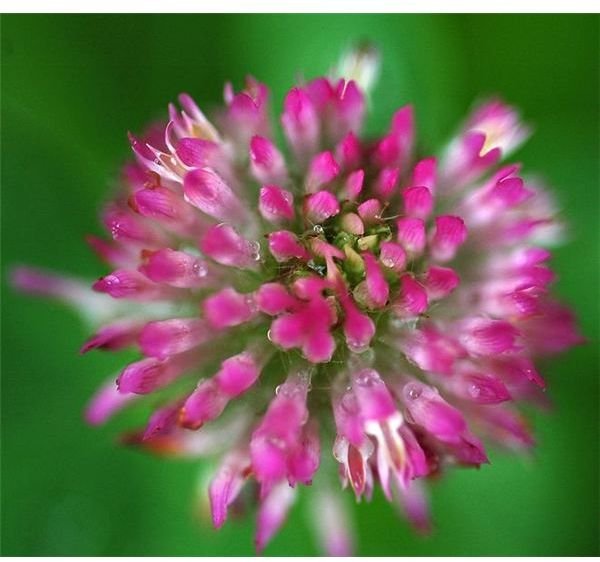 Red Clover Tea
Red clover is native in parts of Europe, Africa, and Asia but now it also grows widely in North America and Australia. It can be found in many pastures where it has been cultivated as animal feed.
Red clover is a good source of many valuable nutrients, including vitamin C, niacin, thiamine, calcium, magnesium, potassium, chromium, and phosphorus.
Health Benefits of Red Clover Tea
Red clover tea is a folk remedy that has been used for years to treat infertility and chronic miscarriages. It contains phytoestrogens, similar to estrogen, and can be helpful in the treatment of female problems like menopausal symptoms, including hot flashes, night sweats, and vaginal dryness. Phytoestrogens can also reduce one's risk of developing breast cancer and possibly osteoporosis (bone loss).
Red clover tea acts as an expectorant and is a wonderful herbal remedy in the treatment of coughs, respiratory congestion, bronchitis, and asthma. It is also believed to stimulate the immune system and may be a treatment for benign prostatic hypertrophy (prostate enlargement) and prostate cancer.
Other benefits of red clover tea include:
suppressing appetite
improving circulation
fighting infections
relieving arthritis pain
decreasing "bad" cholesterol (LDL) and increasing "good" cholesterol (HDL)
calming nerves
treating indigestion and calming an upset stomach
Preparing Red Clover Tea
Red clover is easy to grow from seed or root cuttings and requires very little attention. You can harvest the flowers, when they are fully opened, and dry them to make your red clover tea. You can also harvest the leaves, before the flowers fully bloom, and use them in salads and soups.
Preparing red clover tea:
• Pour 1 cup of boiling water over 1 tablespoon of dried red clover blossoms, cover, steep for 10-15 minutes, and strain.
You can also get the health benefits of red clover tea by using it externally (as a warm compress) to treat skin problems, such as eczema or psoriasis.
Photo Credit
Image courtesy of https://commons.wikimedia.org/wiki/File:Trifolium_pratense_flower.jpg
Disclaimer
Please read this disclaimer regarding the information contained within this article.
This post is part of the series: Herbal Tea Benefits
Health benefits of herbal teas.