Manuka Honey Benefits: Is Manuka Honey a Natural Antibiotic?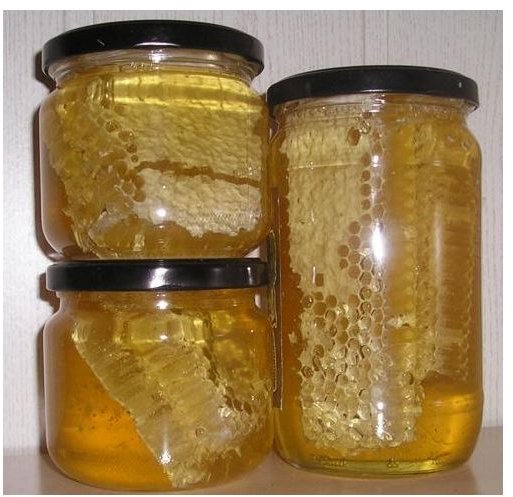 The Antibacterial Properties of Honey
The medicinal properties of honey are widespread. It is used as an alternative form of medicine in many countries due to its antibacterial properties. Recent studies have revealed that some types of honey posses properties similar to antibiotics in curing certain health conditions. One such type of honey called Manuka is considered to be the best natural form of treatment in curing infected wounds and certain skin infections.
Image Source: Wikimedia Commons/Author: Akarlovic/Creative Commons Attribution-Share Alike 3.0
Manuka Honey Health Benefits
Manuka honey is a scarce variety of honey. It is extracted from the Manuka bush, which is found mainly on the large forest areas of New Zealand. According to Biochemist Peter Molan of the University of Waikato, Manuka honey is rich in antibacterial properties. After certain clinical trials, Dr. Molan came to a conclusion that a direct application of this rare type of honey can heal cuts, burns and sores effectively. The trials also revealed its ability to fight MRSA or methicillin-resistant staphylococcus aureus, an antibiotic-resistant bacterium responsible for causing Staph infections. According to Dr. Molan's discovery, manuka honey contains an additional antibacterial component ("non-hydrogen peroxide") which allows it to remain effective and helps it go deeper into skin tissues. He and his colleagues have also suggested several Manuka honey benefits, including treatment of sore throats and stomach ulcers, if taken orally.
Most antibiotics cause negative effects when applied or consumed orally. Manuka Honey is a natural antibiotic. However, It is more safer than other medicines. Its extremely powerful antibacterial properties treat and destroy harmful microorganisms. This natural antibiotic is effective in treating bacterial or fungal infection such as eczema and ringworm. It is also considered the best alternative form of medicine in treating acne, wounds and burns. It has also been noticed that most bacteria have developed a resistance to antibiotics. Such is not the case with Manuka honey.
Studies conducted by the University of Sydney in Australia and the University of Cardiff in Wales have show better results in treating infections and burns. In fact, this type of honey is also used in some hospitals in UK in treating MRSA.
Manuka Honey benefits are varied. Apart from its antibacterial properties, Manuka honey is also used to treat heartburn, stomach aches and gastritis. There are many companies selling it as an alternative method of skin care as it has the potential to reduce wrinkles and make the skin glow.
Please read this disclaimer regarding the information you have just read.
References
https://apis.ifas.ufl.edu/apis92/APOCT92.HTM
https://www.honeymarkproducts.com/