Benefits of Artichoke Leaf Extract: Lower Cholesterol, Improve IBS and Reduce Dyspepsia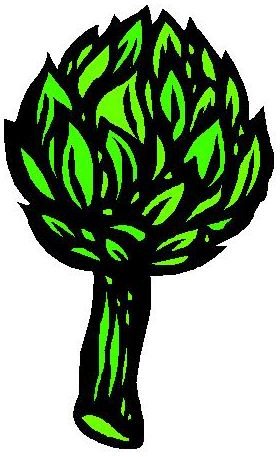 A Thorny Vegetable with Multiple Health Benefits
Europeans have used artichoke leaves for centuries as a diuretic and to increase bile output from the liver. Italian scientists used synthetic preparations of a leaf extract called cynarin for these purposes starting in the 1950s. In some places, the extract is considered a remedy for overindulgence in alcohol because of its positive effects on the liver. Germany's equivalent of the FDA, Commission E recommends 6 grams of the dried herb or the equivalent in an extract, in three divided doses.
Artichoke Clip Charles R Anderson
Cholesterol Lowering Effects of Artichoke Leaf Extracts
Researchers conducted a controlled test on the benefits of artichoke leaf extract (available over-the-counter) to reduce cholesterol with 75 adults in generally good health but with mild to moderate elevations in cholesterol. One group used 1,280 mg of a standardized extract from artichoke leaves per day for 12 weeks. The other group (control) took a placebo for the same time period. In the treated group, total cholesterol dropped an average of 4.2 percent. In the control group cholesterol increased an average of 1.9 percent. There were no significant differences in either group for LDL, HDL or triglyceride levels. Surveys of general well being increased significantly in both treated and control groups, 11 percent for the treated individuals and 9 percent for the controls.1
Another controlled study tested use of the extract for 42 days (plus or minus three days). The group receiving treatment reduced total cholesterol by 18 percent and the control group dropped 9 percent. In both studies the reports noted side effects limited to "mild, transient and infrequent" events. A reviewer of these studies concluded that more rigorous clinical trials were needed, using larger samples over longer periods to determine the benefit and safety of this method to treat hypercholesterolaemia.2
IBS and Dyspepsia Benefits
In a study of adults with Irritable Bowel Syndrome (IBS) 208 patients were treated with artichoke leaf extract. After two months there was a significant drop in IBS incidence of 26.4 percent. A quality-of-life questionnaire showed a 20 percent improvement.3 In a second controlled, double-blind and multicenter study of 247 patients with dyspepsia, the symptoms and quality-of-life scores of the group treated with the extract for two months improved significantly over the placebo group.4 Both reports concluded that this treatment was beneficial for these conditions.
Warning
Anyone with gallbladder disease should take artichoke only under supervision of a doctor.
Disclaimer
Please read this disclaimer regarding the information you have just read.
Notes
1 Bundy, R., et al. "Artichoke leaf extract (Cynara scolymus) reduces plasma cholesterol in otherwise healthy hypercholesterolemic adults: a randomized, double blind placebo controlled trial." Phytomedicine. 2008 Sep;15(9):668-75.
Pittler, M.H., Thompson, C.O., Ernst, E. "Artichoke leaf extract for treating hypercholesterolaemia." Cochrane Database of Systematic Reviews. 2002;(3):CD003335.
3 Bundy, R., et al. "Artichoke leaf extract reduces symptoms of irritable bowel syndrome and improves quality of life in otherwise healthy volunteers suffering from concomitant dyspepsia: a subset analysis**."** Journal of Alternative and Complementary Medicine. 2004 Aug;10(4):667-9.
4 Holdmann, G., et al. "Efficacy of artichoke leaf extract in the treatment of patients with functional dyspepsia: a six-week placebo-controlled, double-blind, multicentre trial." Alimententary Pharmacology and Therapeutics. 2003 Dec;18(11-12):1099-105.