Function of the Pancreas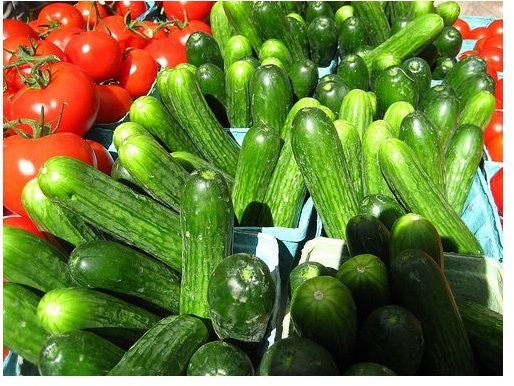 The pancreas is a small glandular organ, located behind the lower part of the stomach. It plays a very important role in the digestion and processing of food. The pancreas is where digestive enzymes are manufactured, to be used in the small intestine to break down fats, proteins, and carbohydrates. It also acts as a gland, releasing the hormones glucogen and insulin, to regulate blood sugar levels.
Chronic pancreatitis is a condition in which the organ is inflamed, due to a build-up of digestive enzymes. This is usually caused by long-term, heavy drinking, although there are other factors such as genetics, infection, use of prescription medication, and poor nutrition. The inflammation is the result of irreversible damage to tissue, and can be very painful, as well as detrimental to digestive health, and overall well-being. With pancreatitis, the body has trouble breaking down fats, and managing blood sugar levels, often leading to serious digestive problems and diabetes. A proper diet for chronic pancreatitis can support weakened pancreas function, and help prevent further damage.
Foods to Avoid
As the processing of both fats and sugars is affected by chronic pancreatitis, there is usually a heavy amount of both substances in the bloodstream. The most important dietary change is to avoid sugary and fatty foods. The pancreas is no longer able to efficiently manage these substances. Avoid refined, processed, and white-flour based products. Do not eat fried foods and sugary snacks. Minimize difficult to digest red meats and hard cheeses. Drink fresh juices instead of soda, green tea instead of coffee. As alcohol and tobacco are usually the main culprits of pancreatitis, it is very important to avoid these toxins altogether.
Foods to Embrace
When any organ is damaged, it, and other related organs require more attention. Eating foods that will help the pancreas, but also the liver and gallbladder, can benefit this condition. First, eat plenty of fresh fruits and vegetables in order to provide the body with enzymes for digestion, nutrients for healing, fiber for cleansing, and antioxidants for the inflammation. All fruits and vegetables are beneficial, but some should be regularly included in a healthy diet for chronic pancreatitis.
Garlic acts as an antimicrobial agent, and helps with inflammation
Berries are rich in antioxidants
Cucumbers and watermelon are cleansing and support the liver
Green leafy vegetables are mineral-rich and good sources of fiber
Bell peppers are high in antioxidants
Squash is rich in nutrients and easy to digest
It is also important to eat nutritional oils, rich in omega fatty acids. The omega oils have a slippery nature, helping to remove fatty material from the bloodstream. They are also good for inflammation. Use olive oil to cook with, and flax seed or hemp seed oil on a daily green salad. Be sure to consume plenty of whole grains, which are rich in fiber, and the B-complex vitamins. B vitamins are necessary whenever the body is under stress. Eat yogurt for beneficial bacterial, to help defend the body from any infection. Drink plenty of purified water, eight glasses a day, and fresh juices. Drink fresh carrot, tomato, or cucumber juice on a daily basis. Fresh pineapple and papaya juice are helpful to reduce inflammation as well.
By avoiding foods that will put extra strain on the pancreas and digestive organs, and consuming plenty of nutrition for chronic pancreatitis, sufferers can find relief, and return to a state of well-being and balance.
Resources
Balch, Phyllis A. " Prescription for Nutritional Healing." Fourth Edition (Penguin Books, 2006).
Page, Linda. "Healthy Healing: A Guide to Self-Healing for Everyone." Eleventh Edition (Traditional Wisdom, 2003).
"Pancreatitis." (University of Maryland Medical Center). <umm.edu/altmed/articles/pancreatitis-000122.htm>/
Photo Credit
photo by: Tvol (CC/flickr) <flickr.com/photos/sixteenmilesofstring/2521602272/>.