The Best Healthy Cookies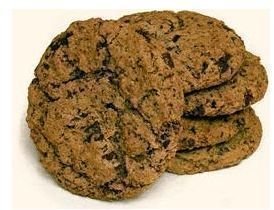 As a nation of snackers, the demand for healthy sweet treats has increased right along with the resurgence of organic eating and nutritional awareness. To meet the snacking demand, many organic companies have branched out into offering up some healthy cookies that can both satisfy that sweet tooth and provide your body with the nutrients it needs. From whole wheat chocolate chip, through to tasty cookies created from a base of organic teas, there is sure to be a sweet selection for you.
Here, we are going to take a look at a few of the best healthy cookies available on the market today. The following selection of healthy cookies listed have been chosen both for their organic creation and their taste quality. There's no point in picking up a healthy cookie if it won't taste like a cookie when you bite into it.
Choco-Bomb: These cookies are for chocolate lovers. Created by Kelly and Mark Leishear, the family business of Bella's Cookies is a natural and organic bakery who hand produce a variety of vegan and clean cookies. The Choco-Bomb is one of the most popular healthy cookie varieties that they carry due to an organic chocolate base, sweet cream, cocoa butter and chocolate chunks. These large cookies are sold in a pack of two for $3.99 and can be ordered through www.bellascookies.com.
Orange Blossom: These cookies were created by the Crummy Brothers, three organic guys with a sweet tooth. The cookie gets its name from a mixture of organic orange extract and organic dark chocolate chips. The cookies come six to a box and retail for $6.09, available for purchase either online at www.crummybrothers.com or through select Whole Foods markets.
Macaroons: Called "Some of the Best Cookies Ever" by the Montgomery Living Magazine, Nadja's Cookies are becoming a gift giving favorite for many organic cookie enthusiasts. Packages include organic plain macaroons and organic chocolate chip macaroons. Choices of eco-conscious and organic gift boxes and wrapping are available with gifts between $14.95 and $69.95. Ordering can be done online through Nadja's Organic Cookies.
To find an even greater selection of healthy cookies, visit your local health food or Whole Foods Market chain store.