Foods Good for Your Liver: Foods Creating a Diet High in Antioxidants, Vitamins & Minerals with Mustard Greens, Eggs, and Vitamin C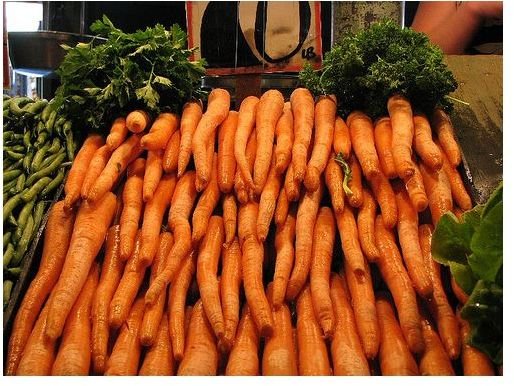 Functions of the Liver
Of all the vital organs, the liver is the most essential part in the human body. It plays a key role in metabolism and helps in production of biochemicals necessary for digestion. It performs a variety of functions such as storing sugars, minerals and vitamins and cleanses blood through detoxification.
Your liver, the largest gland in the human body, needs to function well to assist your overall wellbeing. So, the food you eat determines your liver's performance.
There are many naturally organic foods good for your liver. Foods rich in antioxidants are the best option in maintaining your liver as well as your health.
Foods Rich in Beta Carotene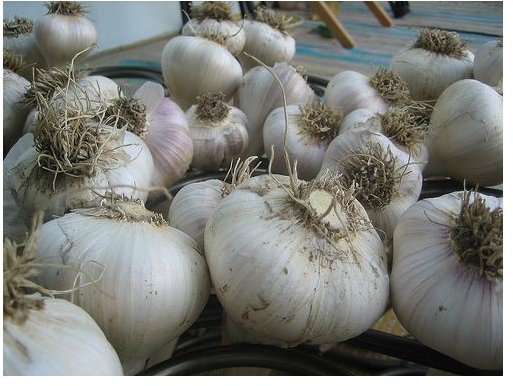 Foods rich in antioxidants help in cleansing the effect of free radicals on the liver.
Vegetables like beets and carrots contain carotenoids and beta-carotene, all antioxidants, to help in the detoxification process and protect the liver against disease.
The selenium and glutathione present in garlic acts as antioxidants. It would be interesting to note that beta-carotene is the precursor of Vitamin A and a powerful antioxidant.
Foods Containing Vitamin B, C and E
Foods with greater amounts of Vitamin B, Vitamin C and Vitamin E should be consumed daily for a healthy liver.
Foods like broccoli, eggs, spinach and brown rice contains B vitamins.
Tomatoes, papaya, carambola, mustard greens, broccoli, peppers, brussel sprouts and tomatillos are good sources of vitamin C.
Wheat germ boasts vitamin E and selenium. Almonds, avocado, asparagus, walnuts and tomatoes are also rich sources of vitamin E.
Foods rich in Vitamin C and E are as important as antioxidants. Antioxidants help to lower the damage caused by free radicals, thus healing and cleansing the liver. Foods high in B vitamins improve liver function and promote liver decongestion. Vitamin B12 helps to metabolize fats and improves liver function.
Natural sources of vitamin B12 are fishes, eggs, meat (especially liver) and milk.
Foods High in Fiber
Fibrous foods are essential for your liver's health. An inclusion of cereals, rice and whole grain breads certainly boost the digestion process. Make sure to avoid foods high in cholesterol and fat. This will help in maintaining the functionality of liver.
Other Foods Good for Your Liver
• Foods good for cleansing and detoxifying your liver, including romaine lettuce, mustard greens, dandelion greens, cabbage and cauliflower, are important cleansing and detoxification agents.
• Foods rich in omega-3 fatty acids including salmon, sardines, tuna and mackerel are very helpful for your liver.
Foods to Avoid
Foods high in alcohol and caffeine could damage your liver functions. Caffeine makes it more difficult to cleanse the liver. Limit the intake of coffee which is high on caffeine. Instead, go for green tea which has immune-boosting properties and contains caffeine at a minimal level.
Foods high in saturated animal fat like hamburgers increase the ALT (alanine aminotransferase) levels. A high level of ALT is a sign of liver damage. A Swedish research team (of Sweden's University Hospital of Linkoping) conducted a research on 18 lean, healthy students. The students were asked to adopt a sedentary lifestyle and consume two daily meals at fast food restaurants for one month. The diet mainly consisted of hamburgers and other foods high in saturated fat. The blood samples from the test results showed a rise in the levels of liver enzyme ALT.
A steady and simple step in choosing foods can make a huge difference in improving and maintaining your liver's health. Remember, the liver is a vital mechanism of your body, just like your heart.
Disclaimer:
The information in this article should not be considered medical advice. The information in this article is not meant to treat, diagnose, prescribe or cure any ailment. Always check with your physician before taking any products or following any advice you have read on Brighthub.com. Always consult your doctor before you start, stop or change anything that has been previously prescribed.
References
https://en.wikipedia.org/wiki/Liver
gmhc.org
https://www.medscape.com/viewarticle/570294
https://en.wikipedia.org/wiki/Vitamin_B12#Functions
https://www.disabled-world.com/artman/publish/liver-foods.shtml
https://www.thedietchannel.com/Liver-Health-Support-Liver-Detoxification-With-Your-Diet.htm
Carrots Image Credit to https://www.flickr.com/photos/faeryboots/
Garlic Image Credit to https://www.flickr.com/photos/roeshad/