Very Easy Low-Carb Meals: Ideas for Breakfast, Lunch and Dinner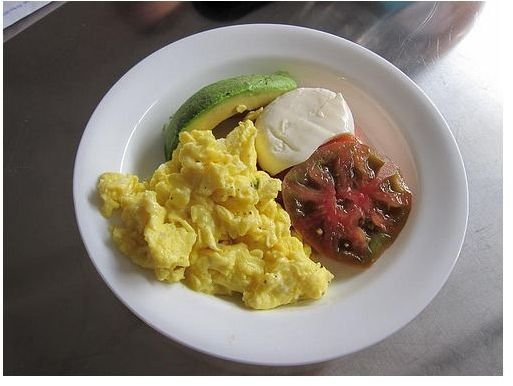 Going Low-Carb
Low-carb diets such as the Atkins diet and the Zone diet have become popular among people trying to shed a few pounds. The idea behind fewer carbohydrates helping you lose weight is that the body will have lower insulin levels and will therefore burn stored fat as a source of energy. Normally carbohydrates, which are broken down into sugar, are used as a more direct source of energy.
Low-carb meals consist of sources of protein, non-starchy vegetables and a small amount of fruits, legumes and grains. Try any of the following ideas for very easy low carb meals for maximum nutrition and minimal carbs. These are not very strict meal plans, but rather nutritious, low-carb meals that can be prepared in less then twenty minutes.
Breakfast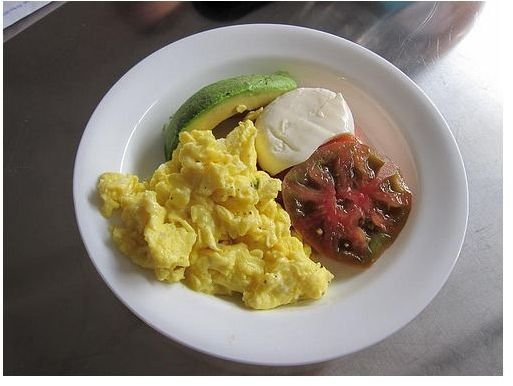 Forget the cereal and toast. Low-carb breakfasts focus more on protein and fat sources, such as eggs and nuts.
2 eggs, scrambled
1 teaspoon butter
1/2 avocado, sliced
1 cup of coffee or tea
Heat a small frying pan with the butter and then scramble the eggs. Slice the avocado and brew your coffee or tea while the eggs are cooking.
1 cup yogurt
1/2 cup strawberries or raspberries
1/2 cup chopped walnuts or almonds
Add all ingredients together and stir.
Lunch
Low-carb meals for lunch are bread and pasta free. This is your opportunity to add more vegetables to your diet while also enjoying your favorite meats and seafood.
4 to 5 ounces salmon, baked
1 tablespoon olive oil
Salt and pepper to taste
1 cup salad greens
1 cup of diced cucumbers and bell peppers
1 to 2 tablespoons of olive oil and vinegar dressing
Dress the salmon with salt, pepper and olive oil and place in a 425 degree oven for eight to ten minutes. Meanwhile, chop your vegetables and toss the dressing with the salad. Serve the fish over the salad or on the side.
Turkey or hamburger patty
1 cup of mushrooms and asparagus, sliced and then sauteed
1 tablespoon olive oil
1 cup tomato juice
You can use one large frying pan to prepare this easy low-carb meal. Cook the patty with a little olive oil, about eight minutes on each side or until done. Slice the vegetables and sauté next to the patty with the rest of the olive oil. Pour your tomato juice and enjoy.
Dinner
1 to 2 chicken breast cut into chunks

1/2 cup eggplant, cubed[

](/tools/)

1/2 cup zucchini, cut into 1-inch slices

1 clove garlic

Fresh lemon juice

Olive oil

Salt and pepper

Parsley flakes

1/2 cup ricotta cheese

1/2 cup blueberries

Drizzle of honey
In a saucepan, heat about two inches of water to a boil. Place chicken in the steamer basket. Add the garlic clove and cover. Steam for about five minutes, stirring once. Add the vegetables and steam for five more minutes or until done. Dress with a squeeze of fresh lemon juice, a drizzle of olive oil and the salt, pepper and parsley, stir. Serve the ricotta with blueberries and a small amount of honey for dessert.
1 medium-sized pork chop
Dried rosemary
1/2 cup mushrooms, sliced
2 cups of spinach
1 clove garlic, chopped
2 tablespoons olive oil
Fresh peach
Pan-roast the pork chop with olive oil and a dash of dried rosemary. Depending on the size, this will take up to ten minutes per side. While the pork has started cooking, slice the mushrooms and garlic. In another pan sauté the mushrooms and garlic clove with the other tablespoon of olive oil for five or six minutes. Add the spinach and cook for another two minutes on high heat. Enjoy a fresh peach for dessert.
References
Mayo Clinic. Low-carb diet. https://www.mayoclinic.com/health/low-carb-diet/NU00279
Low Carb Foods. https://www.lowcarbfoods.org/
photo by Nita Lind/flickr
photo by Yoppy/flickr