Find a Healthy Snack with Low Carbs and High Protein to Boost Your Metabolism and Lose Weight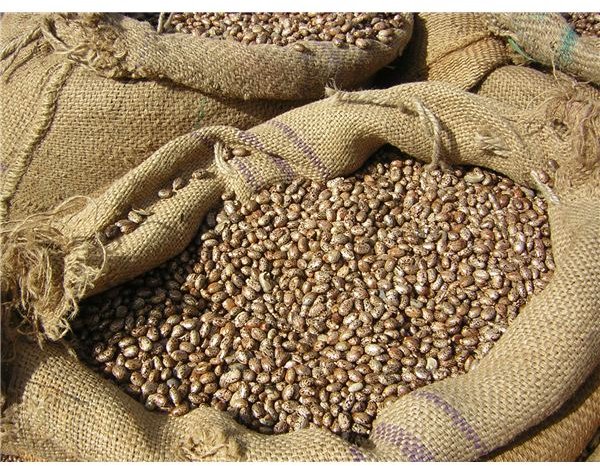 Healthy Snacks Low in Carbs and High in Protein
Curb Hunger Cravings and Boost Metabolism
Help curb hunger cravings and your desire to snack on foods that are full of empty calories. Learn how to improvise with a healthy snack with low carbs and high protein. Doing so will help boost your metabolism and your weight loss results.
The great thing about a low-carb, high-protein snack is that you will curb your hunger cravings all while providing your body with the nourishment it needs to be healthy. There are many foods you can munch on in-between meals to help satiate your hunger. This makes you feel fuller faster and lessens the chance that you will overeat during your main course.
You don't have to worry whether or not you will find a healthy snack that is low in carbs and high in protein because there is a variety of different food groups included in the list below. This means, no matter what type of food you prefer, you will be sure to find at least one food that appeals to your taste buds.
Plant-Based Foods
According to the article "Top Ten Power Foods - If You Want More Energy, Try These Healthy Choices", accessed from Wellsphere, high-protein, low-carb plant-based foods like legumes provide the body with a plethora of vitamins and minerals such as calcium, potassium, zinc and folic acid. They also provide the much needed antioxidants the body needs to keep the immune system strong and fight off various types of diseases. Since they contain such high amounts of protein as well as complex carbs, they give the body a much needed energy boost that lasts for hours.
Plain Pinto Beans - These beans are great all by themselves or you can put some inside a whole-wheat tortilla with some low-fat cheese for a quick healthy snack.
Chick Peas - You can make a quick hummus by blending a can of these in a food processor, add a dash of sesame seed oil, a dash of olive oil and a splash of lemon juice. Eat this mixture with whole-wheat pita bread.
Reduced Fat Peanut Butter - This is one high-protein, low-carb snack that is packed with a variety of vitamins and minerals. Eat reduced fat peanut butter with low sodium crackers or celery sticks for a tasty nutritious snack.
Animal-Based Foods
Choose animal-based protein foods that are low in carbs and saturated fat. These foods will help give your body the protein it needs without the added fat. According to the article "Advantages of an Animal-Based Protein Diet", accessed from Livestrong, low-fat animal-based proteins are essential since the body cannot produce it. They are also a great way to provide the body with the essential amino acids needed to promote overall health.
Egg Whites - You can make a low-carb, high protein snack with an egg white omelet. Add a dash of low-fat cheese, onions, bell pepper and tomatoes to give you the flavor you desire.
Canned Tuna in Spring Water - You can eat the tuna straight from the can or add low-fat mayonnaise and dice up some onions and pickles. You can place the mixture inside lettuce and make your own lettuce wraps or eat with whole grain crackers.
Beef Jerky - This is a great alternative when you are in the mood for meat, but don't want to eat a fattening steak. Beef jerky is great to eat all by itself. You can buy the spicy flavor to give your taste buds even more satisfaction.
As you can see, there are many foods you can eat to meet your daily nutritional intake of recommended protein. A healthy snack with low carbs and high protein is an easy addition to your diet, once you know what foods to eat.
Sources
https://caloriecount.about.com/calories-milk-nonfat-fluid-protein-fortified-i1087
https://www.wellsphere.com/general-medicine-article/top-ten-power-foods-if-you-want-more-energy-try-these-healthy-choices/128787
https://www.livestrong.com/article/307702-advantages-of-an-animal-based-protein-diet/