Ten Terms
These terms are used to describe the size and form of vegetables. Your experience in a restaurant or cooking at home will be more enjoyable when you become acquainted with some of them. They are listed in alphabetical order:
Allumette is the French word for match, and is used to describe vegetables which are cut in the shape of a match or shoestring. Potatoes for example are usually cut like this in French recipes, and are called "pommes allumettes."
Bouquetière is a garnish of vegetables arranged around roasted meat to look like flowers. Think of the word "bouquet' which we acquired from the French. Cauliflower, for example is divided into flowerettes and covered with Hollandaise sauce.
Brunoise means in the style of Brunoy, a district in France. When vegetables are cut in brunoise style, it means they are cut in tiny or fin dice about 3mm. 1/8 inches thick.
Jardinière signifies a gardener's style i.e. mixed vegetables cut in sticks.
Julienne indicates that the vegetables are finely shredded; smaller than, but similar to a shoestring.
Noisette relates to the French word "noix' meaning "nut".Noisette vegetables are cut in the size of hazelnuts, about 1cm. or 1/3 of an inch in diameter. This word also refers to the brown color and the best part of a fillet. It also refers to a type of sauce; for example, beurre noisette – butter that has been cooked until it turns brown.
Olivette simply means 'olive sized'.
Paysanne signifies roughly, but uniformly cut.
Printanière means "spring-like", from the French word for spring, "printemps."Printanière vegetables are spring –grown, young. Tender and thinly sliced.
Salpiçon refers to any ingredient which is diced into about 3 to 6 mm. (1/8 to 1/4 inch cubes). This term can refer to a dice mixture of almost any vegetable, meat or seafood.
A Few Guidelines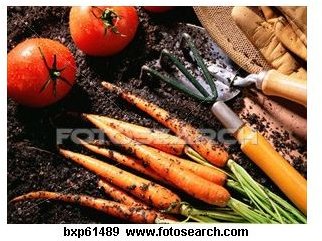 When cooking vegetables, it is good to observe certain guidelines. Here are a couple tips in regard to preserving their color.
Preserve the red color in vegetables by adding a little acid from orange juice, lemon juice or vinegar; for example orange sauce in beets.
Preserve the green color in vegetables by cooking quickly, and with a little or just a moderate amount of water. An additional tip here is to remove the lid of the pot once the water returns to the boil. This will allow volatile acids to escape.
References